Deficit balloons to $356.6 billion in first quarter of fiscal year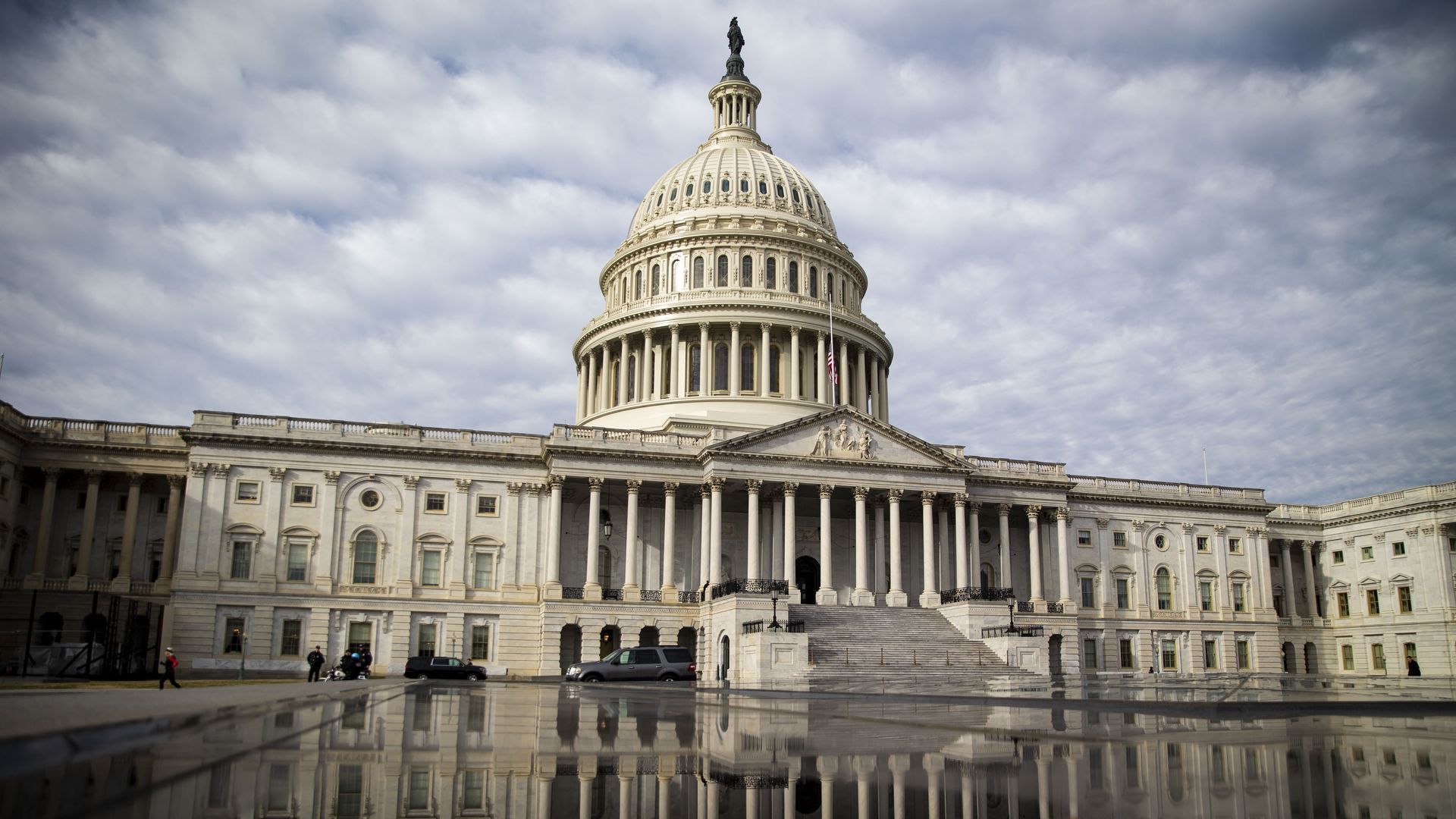 The U.S. budget deficit hit $356.6 billion in the first quarter of fiscal year 2020, up 11.8% compared to the same period the previous year, Bloomberg reports.
Why it matters: The deficit, which President Trump pledged in 2016 to eliminate within eight years, is on pace to exceed $1 trillion by the end of 2020. The U.S. has not seen $1 trillion annual deficits since the three years that followed the 2008 financial crisis, per the New York Times.
Details: The federal government spent the most on national defense, Medicare and social security, all of which rose from the prior fiscal year. Spending for Medicare and social security is expected to continue rising as the aging population grows.
Increases in those categories obscured higher receipts from corporate income taxes, which grew 23% to $65 billion, and individual taxes, which were up 3% at $385 billion.
Tariffs implemented by President Trump on China and other countries also brought in $21 billion from U.S. importers, up almost 20% from the same period last year, per Bloomberg.
Go deeper ... Chart: How the U.S. budget deficit has fluctuated since the 1980s
Go deeper