Bloomberg: "I'm spending all my money to get rid of Trump"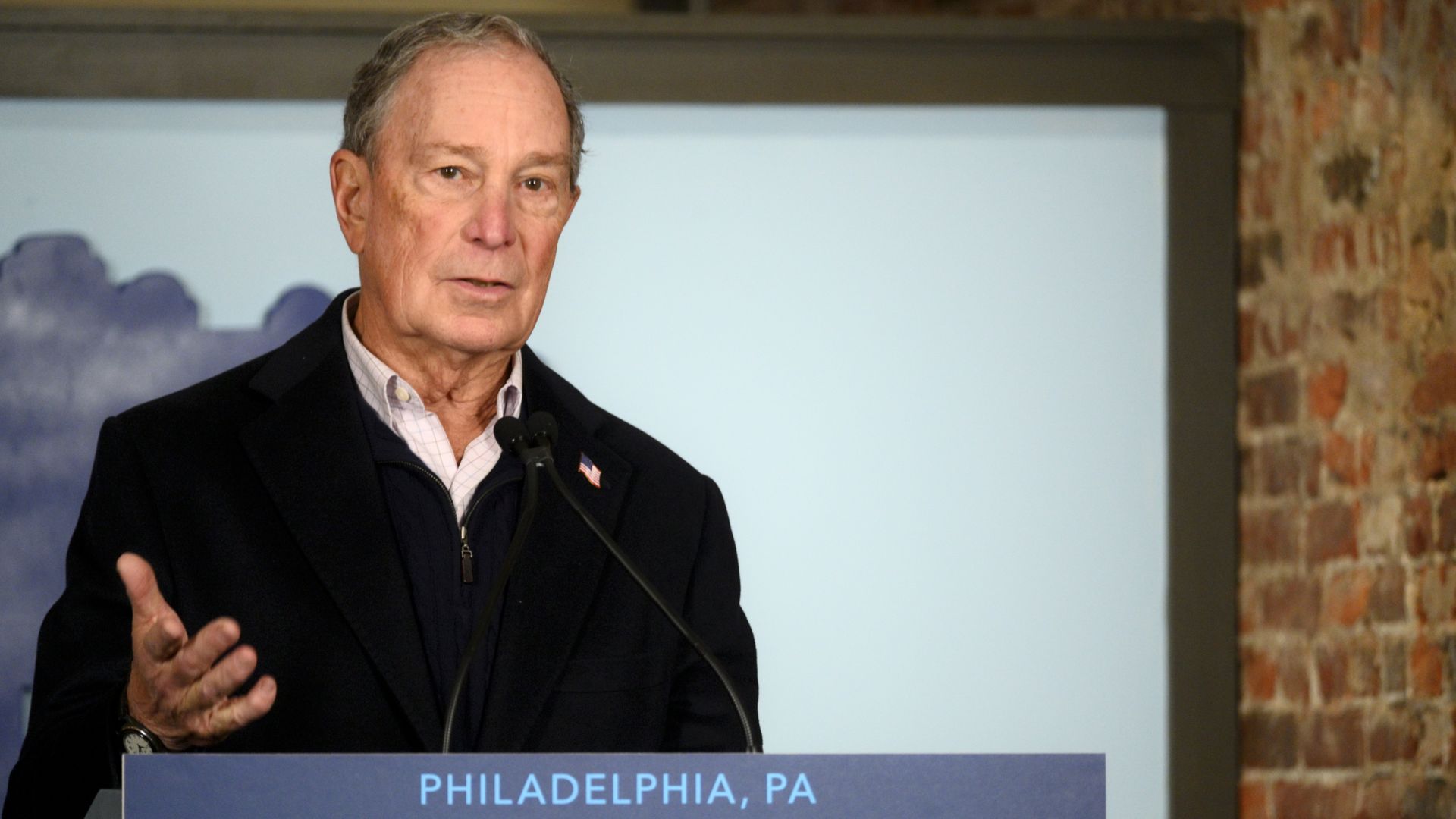 Former New York City Mayor Michael Bloomberg shot back at criticisms that he's running a self-aggrandizing campaign for the Democratic nomination, telling Reuters in an interview: "Number one priority is to get rid of Donald Trump. I'm spending all my money to get rid of Trump."
Why it matters: The campaign finance debate has taken on new significance in 2020, creating a clear divide within the Democratic Party. Progressive candidates like Sens. Bernie Sanders and Elizabeth Warren have turned away big-dollar donations in favor of grassroots fundraising, rebuking moderates like Pete Buttigieg and Joe Biden for soliciting donations from the wealthy.
But Bloomberg, rated by Forbes as the eighth richest person in America, argues that ignoring the obvious benefits of his wealth would hurt the ultimate cause that every Democrat is fighting for — stopping Trump from being re-elected.
Bloomberg has also said that he would pay campaign staff to support the Democratic nominee, even if it is not him.
What they're saying: Bloomberg told Reuters that one reason he's "reasonably confident" he could beat Trump is because of his appeal to swing voters.
"Whether you like it or not, you can't win the election unless you get moderate Republicans to cross the line," Bloomberg said. "The others are much too liberal for them and they would certainly vote for Donald Trump."
The billionaire also defended his massive advertising buys, which include a $10 million ad spot that will air during the Super Bowl. President Trump has also bought a Super Bowl spot for the same price.
"You can't get to 330 million people by shaking hands," Bloomberg argued. "Television is still the magic medium."
"If the Super Bowl wasn't a place to get to an awful lot of people they wouldn't be charging a lot, or nobody would be paying it. This is capitalism at work."
Go deeper