Trump's new danger: Witnesses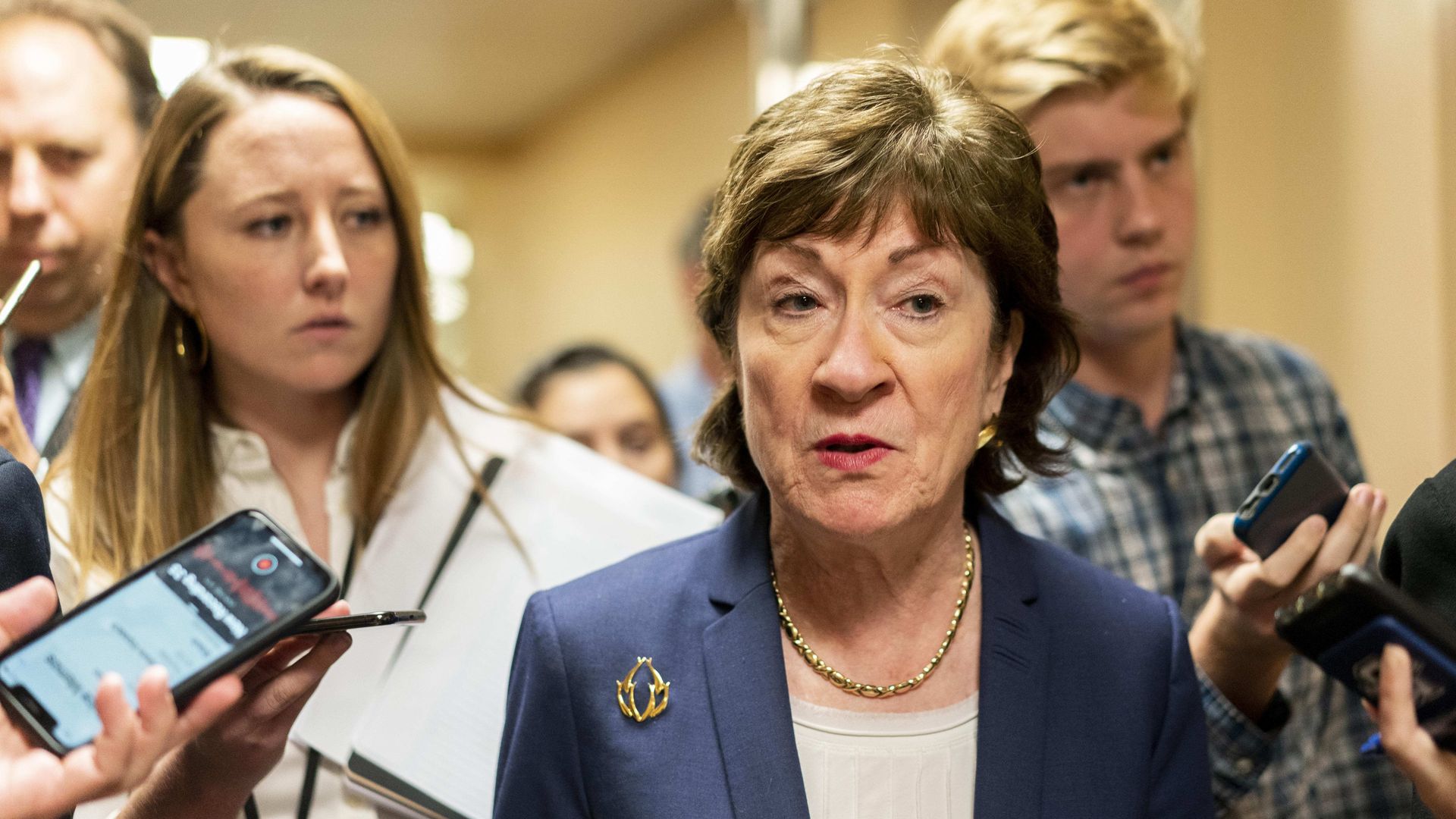 President Trump and other Republicans allies sound confident about his impeachment trial, but some key Republican senators plan to push for witnesses, which could result in a new chance for Democrats to sway public opinion.
The big picture: "There's a growing sense among senators ... that there will be some witnesses," the New York Times reports.
What she's saying: Sen. Susan Collins (R-Maine), whose willingness to dissent gives her a big voice among Republican senators, told reporters in Maine on Friday that she is working with a "fairly small group" of fellow GOP senators toward a goal of ensuring witnesses can be called, the Bangor Daily News reported.
"[W]e should be completely open to calling witnesses," she said.
"I am hopeful that we can reach an agreement on how to proceed with the trial that will allow the opportunity for both the House and the president's counsel if they choose to do so."
The bottom line: Absent new information, Trump has zero worries about the Republican-led Senate removing him from office. Witnesses introduce uncertainty into a constitutional exercise where the conclusion looks baked.
Go deeper: Pelosi signals she'll send impeachment articles to Senate next week
Go deeper