Iran says it mistakenly shot down Ukrainian passenger plane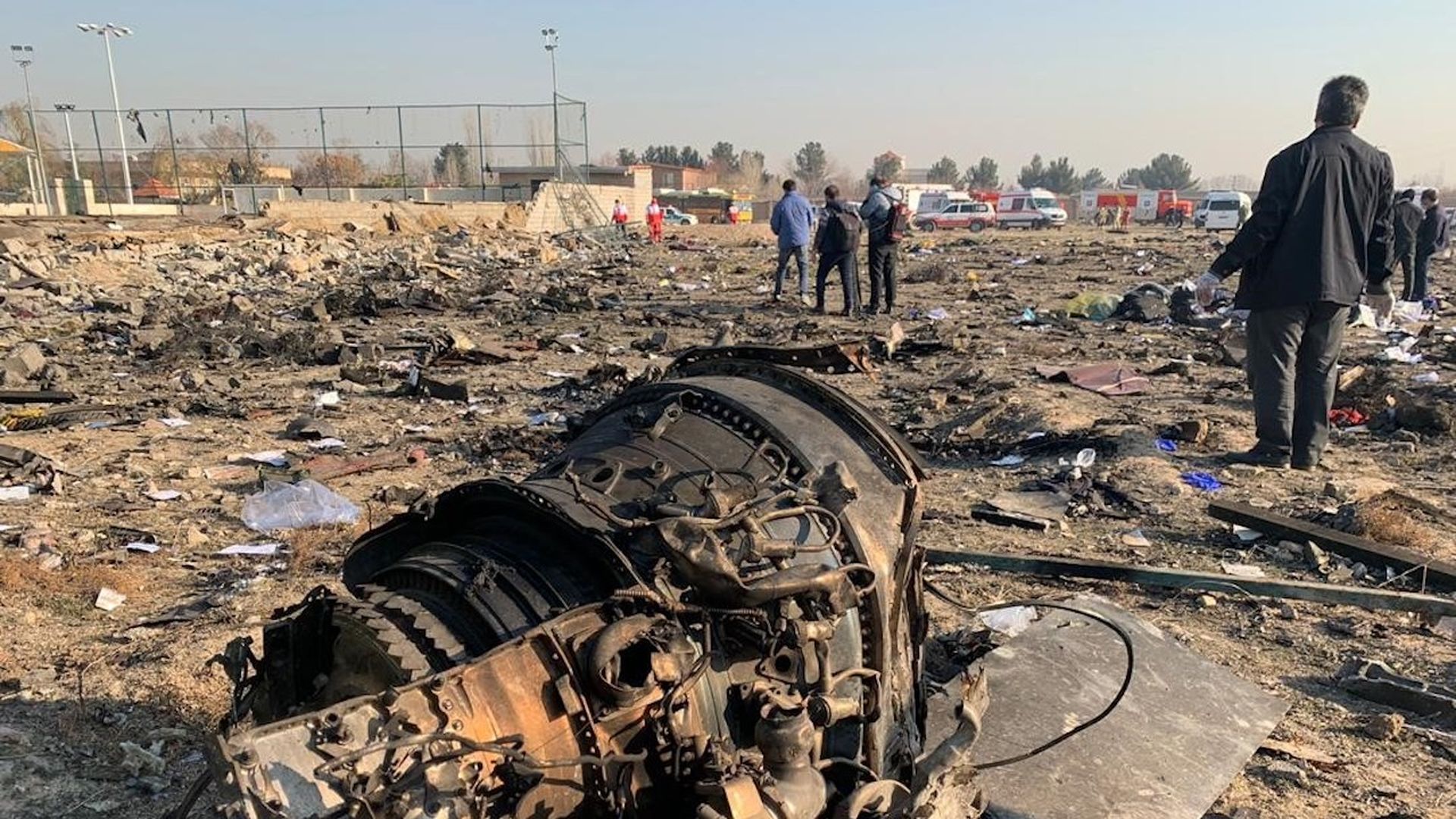 Iran announced in a statement on Saturday (local time) that its military mistakenly shot down a Ukrainian passenger jet that crashed on Wednesday, killing all passengers aboard, according to multiple reports.
What they're saying, per the Iranian military's statement: The Boeing 737 jetliner operated by Ukrainian International Airlines "took the flying posture and altitude of an enemy target" as it came close to an Iranian military base, and "under these circumstances, because of human error," the plane "came under fire," the New York Times writes.
Iran's General Staff of Armed Forces said Flight 752 was shot down "unintentionally" after departing from Imam Khomeini International Airport in Tehran, per a statement cited by the Washington Post.
In a tweet, Iranian Foreign Minister Mohammad Javad Zarif said the crash was the result of "U.S. adventuring," adding, "Our profound regrets, apologies and condolences to our people, to the families of all victims, and to other affected nations."
Context: Iran repeatedly denied accusations that it was responsible for the crash. The head of Iran's national aviation department said at a press conference on Friday, "What is obvious for us, and what we can say with certainty, is that no missile hit the plane."
U.S. and allied intelligence assessments indicated that Iranian missiles downed the aircraft amid increased tensions between the U.S. and Iran.
The New York Times obtained a video on Thursday that appears to show an Iranian missile hitting a Ukrainian airliner near Tehran's airport — where the flight "stopped transmitting its signal."
Wednesday's crash came hours after Iran fired missiles at two bases in Iraq that housed American forces in retaliation for the U.S. killing Iranian Gen. Qassem Soleimani.
Go deeper... What we know: Ukrainian Boeing 737 crashes in Tehran
Go deeper