U.S. announces additional sanctions against Iran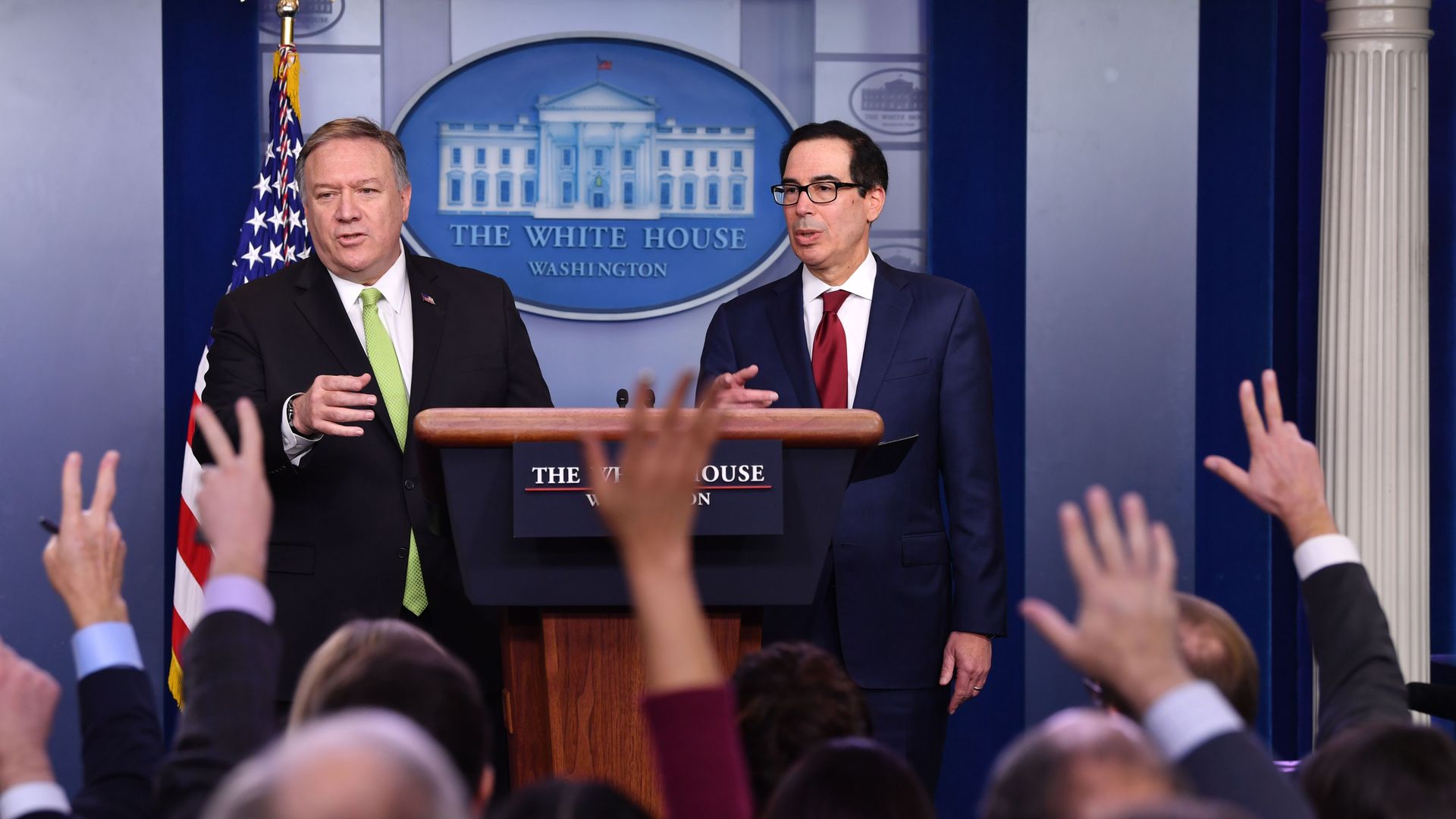 The U.S. announced additional sanctions against Iran on Friday, targeting "any individual owning, operating, trading with or assisting sectors of the Iranian economy, including construction, manufacturing, textiles and mining."
The big picture: The measures, announced at a rare White House briefing by Secretary of State Mike Pompeo and Treasury Secretary Steven Mnuchin, come as tensions with Iran have de-escalated following its retaliatory strike on U.S. bases in Iraq earlier this week.
Iran is already under sanctions imposed by the Trump administration that impact more than 1,000 companies and individuals, per the Washington Post.
The costs of the sanctions have largely been pushed onto ordinary Iranians — an issue that spilled over into widespread protests last year — rather than the senior officials they target.
A former senior Justice Department prosecutor who handled sanctions cases told ABC News that "sanctions now touch every part of the Iranian economy and are unlikely to have any further impact."
By the numbers: Mnuchin said there are also targeted at 17 of "Iran's largest steel and iron manufacturers."
There are also sanctions against eight senior Iranian officials, who Mnuchin said "advance the regime's destabilizing activity and were involved in Tuesday's ballistic missile strike."
Go deeper: Why the threat of an Iran war hasn't rattled the stock market
Go deeper