Los Angeles Mayor Eric Garcetti endorses Joe Biden for president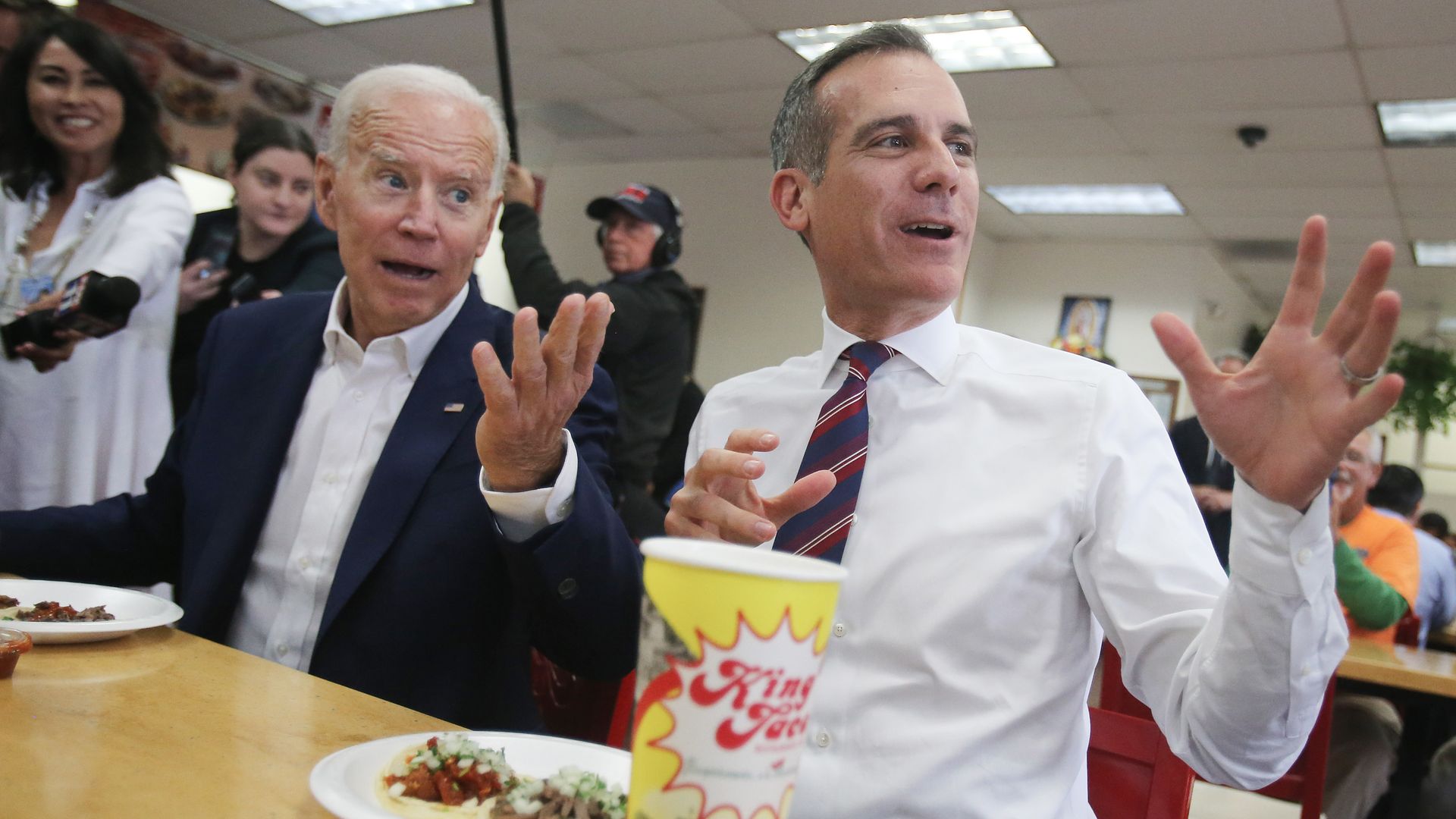 Los Angeles Mayor Eric Garcetti endorsed former Vice President Joe Biden in the 2020 race on Thursday, according to the Los Angeles Times.
Why it matters: California is one of the most coveted primary state wins, offering 416 delegates on the highly anticipated Super Tuesday. Sen. Dianne Feinstein (D-Calif.) has also pledged her support for Biden in the presidential. A win in the state could serve as a huge step for Biden to secure the Democratic nomination.
Go deeper: Biden's endorsements crush 2020 field
Go deeper