Duckworth slams accusations of "love" for terrorists: "I left parts of my body in Iraq"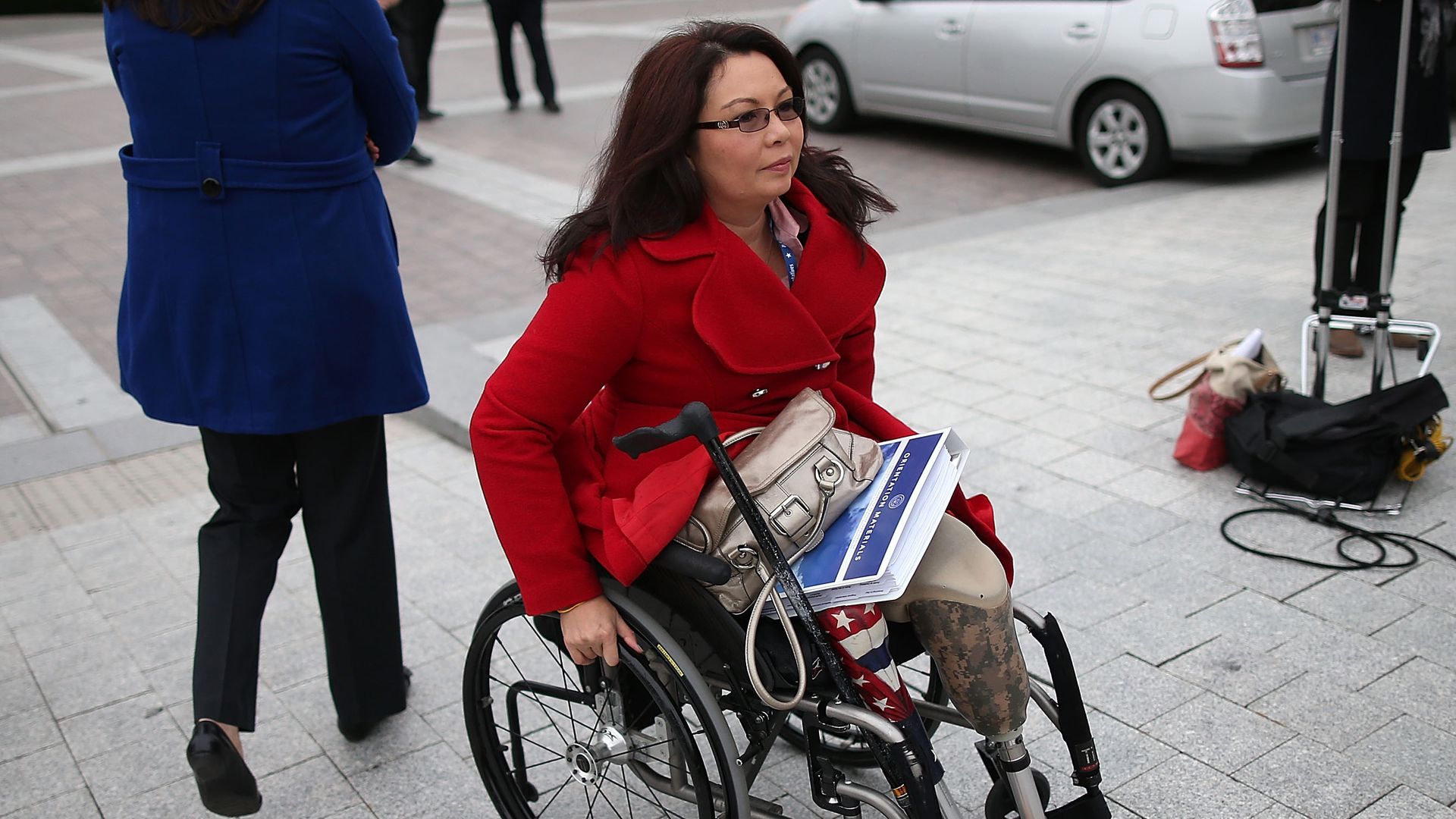 Iraq War veteran Sen. Tammy Duckworth (D-Ill.) hit back at Rep. Doug Collins (R-Ga.) on CNN Thursday over the GOP lawmaker's insinuation that Democrats are sympathetic to terrorists, including the recently killed Iranian Gen. Qasem Soleimani.
What they're saying: "I'm not going to dignify that with a response. I left parts of my body in Iraq fighting terrorists. I don't need to justify myself to anyone," Duckworth said on CNN Right Now.
Duckworth added: "No, I am not sad that this man is dead. I am glad that he's gone to meet his maker ... But at the end of the day, because of the poor handling by the White House and the consequences of their actions ... American forces are now under greater danger of attack from Iran and other hostile forces in the Middle East."
Flashback: Collins, the top Republican on the House Judiciary Committee, said in an interview on Fox News on Wednesday that Democrats are "in love with terrorists."
"We see that they mourn Soleimani more than they mourn our Gold Star families who are the ones who suffered under Soleimani. That's a problem."
Go deeper:
Go deeper