Exclusive: Peter Schweizer book, "Profiles in Corruption," out Jan. 21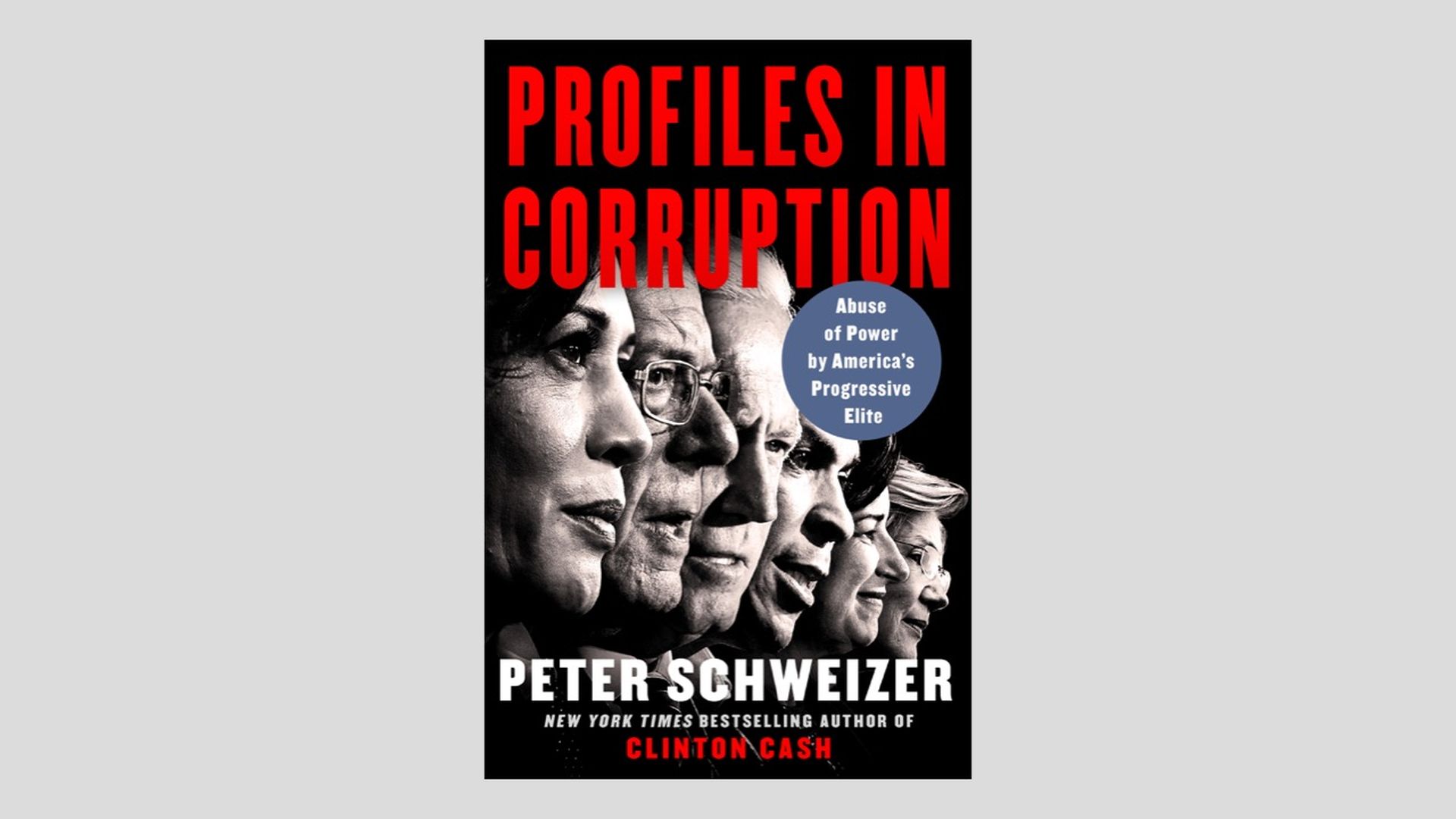 Peter Schweizer, the controversial author of the massive seller "Clinton Cash," will be out Jan. 21 with a new book going after several of the 2020 Democratic contenders, "Profiles in Corruption: Abuse of Power by America's Progressive Elite" (HarperCollins).
The state of play: Schweizer, who spent a year and a half on reporting the book, told me that it is "a sweeping, detailed look at how the leading figures of progressivism have leveraged the power of their positions."
"Progressives are unique on the current political landscape because unlike moderates, conservatives, and libertarians, they want to rapidly expand government power,  thereby creating new opportunities for an even greater abuse of power," he added.
The big picture: The book includes chapters on Joe Biden and L.A. Mayor Eric Garcetti — as well as Sens. Cory Booker, Elizabeth Warren, Sherrod Brown, Bernie Sanders and Amy Klobuchar.
"Clinton Cash" was on the New York Times bestseller list for 11 weeks.
Schweizer's most recent book, "Secret Empires," was on the list for five weeks.
Go deeper: Trump turns to Breitbart in impeachment war
Go deeper