Startup raises money from Jeb Bush and Bill Gates to stop mass shootings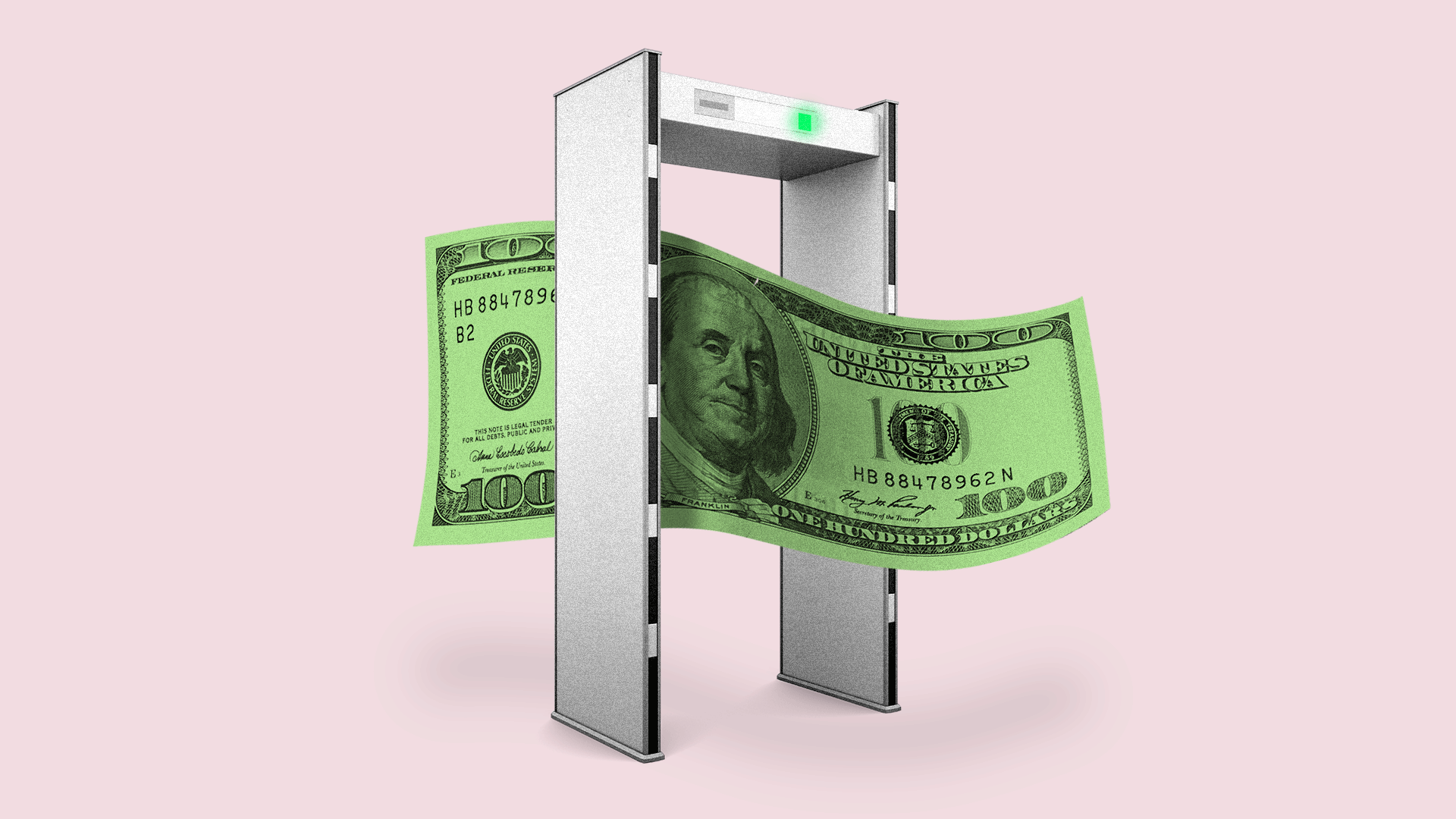 Evolv Technology, a Waltham, Mass.-based developer of weapons screening systems for large crowds, raised $30 million in Series C funding from such backers as Jeb Bush and Bill Gates.
Why it matters: We live in the age of mass shootings, in which attending school or a concert is potentially fatal. Evolv is an alternative to traditional, "one-person-at-a-time" metal detectors, able to simultaneously screen large flows of people, including at Lincoln Center and select schools in Spartanburg, South Carolina.
Jeb Bush? Yup, he has a new merchant banking firm called Finback Investment Partners, and Evolv is its first deal. Bush's partner, George Huber, says Finback was formed late last year, as a successor to Dock Square Capital (i.e., similar model, slightly different team).
Return backers include Gates, DCVC, General Catalyst Partners, Lux Capital, and SineWave Ventures.
The bottom line: "We're in the Biltmore, a high-end hotel in North Carolina, which doesn't allow guns even though North Carolina is an open-carry state. So [the hotel] is able to monitor incoming weapons without putting guests through obtrusive metal detectors, and ask those who do have guns to please go back out and put them in their car. In the first year our system was installed, that happened around 1,500 times." — Peter George, Evolv CEO
Go deeper: New research encourages CEOs to take a tougher stance on gun control
Go deeper