DNC chair to hit Trump on health care in battleground states tour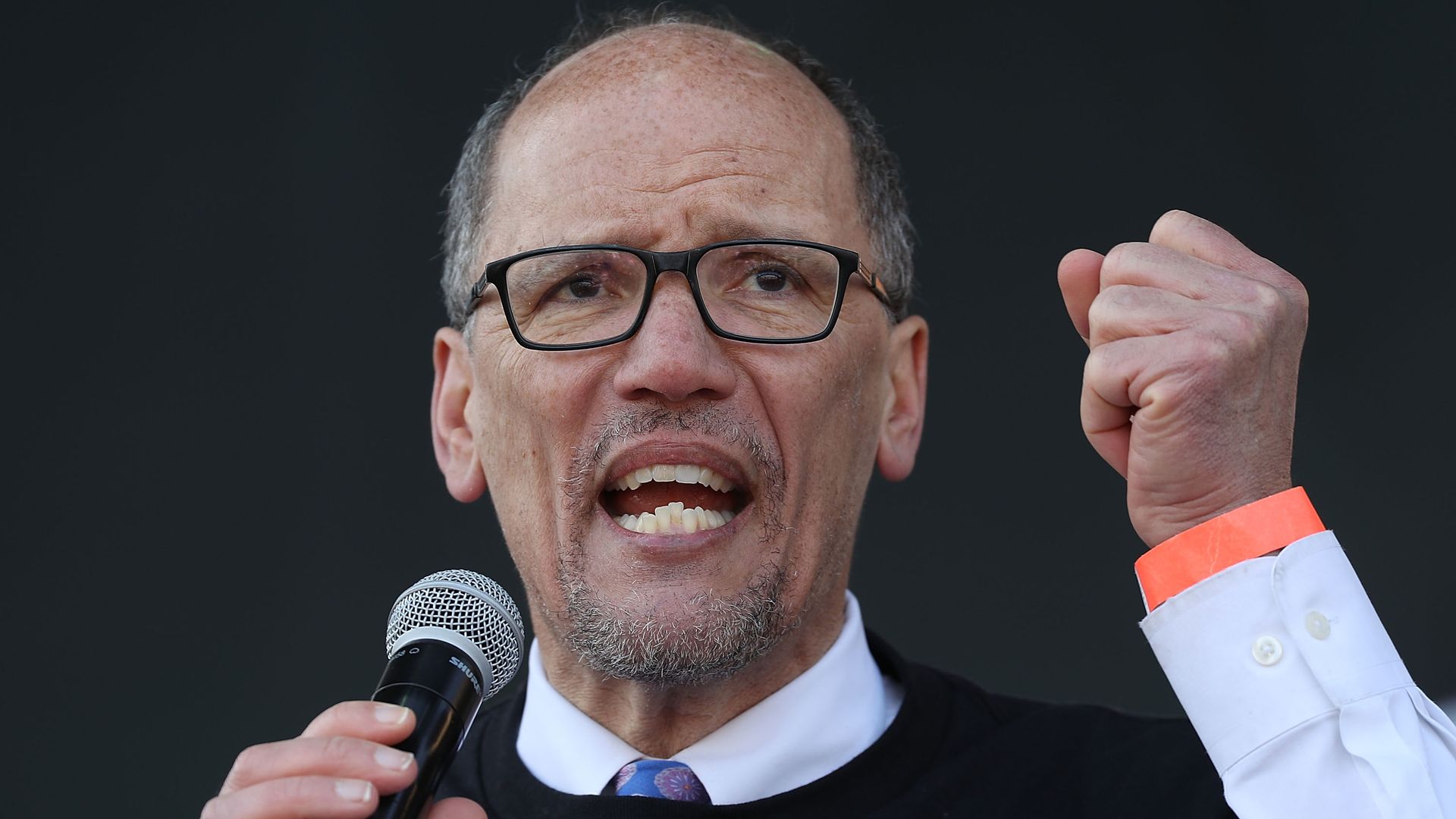 Democratic National Committee chairman Tom Perez is launching a battleground states tour — starting with a stop Thursday in Miami — to raise concerns about President Trump's approach to health care.
Why it matters: Health care is the top issue for voters in survey after survey and may be Democrats' greatest strength heading into the 2020 elections, while impeachment and Iran are less clear winners.
Details: Planned stops this month include Florida, Wisconsin and Pennsylvania. The events also are an opportunity for Democrats to engage union leaders and minority communities they're seeking to turn out in November.
In Miami, Perez is to be joined by Florida Democratic Party Chair Terrie Rizzo; representatives from Alianza for Progress and the Borinquen medical centers, orgnizations that work with the Puerto Rican and Latinx communities; as well as the head of the local SEIU and local politicians.
The event is to include a roundtable discussion on Democrats' plans for health care affordability, including negotiating lower drug prices, and to argue that lawsuits and other moves by the administration to dismantle the Affordable Care Act have put coverage for patients with pre-existing conditions in jeopardy.
Go deeper