Bloomberg, Trump each secure $10 million Super Bowl ad slots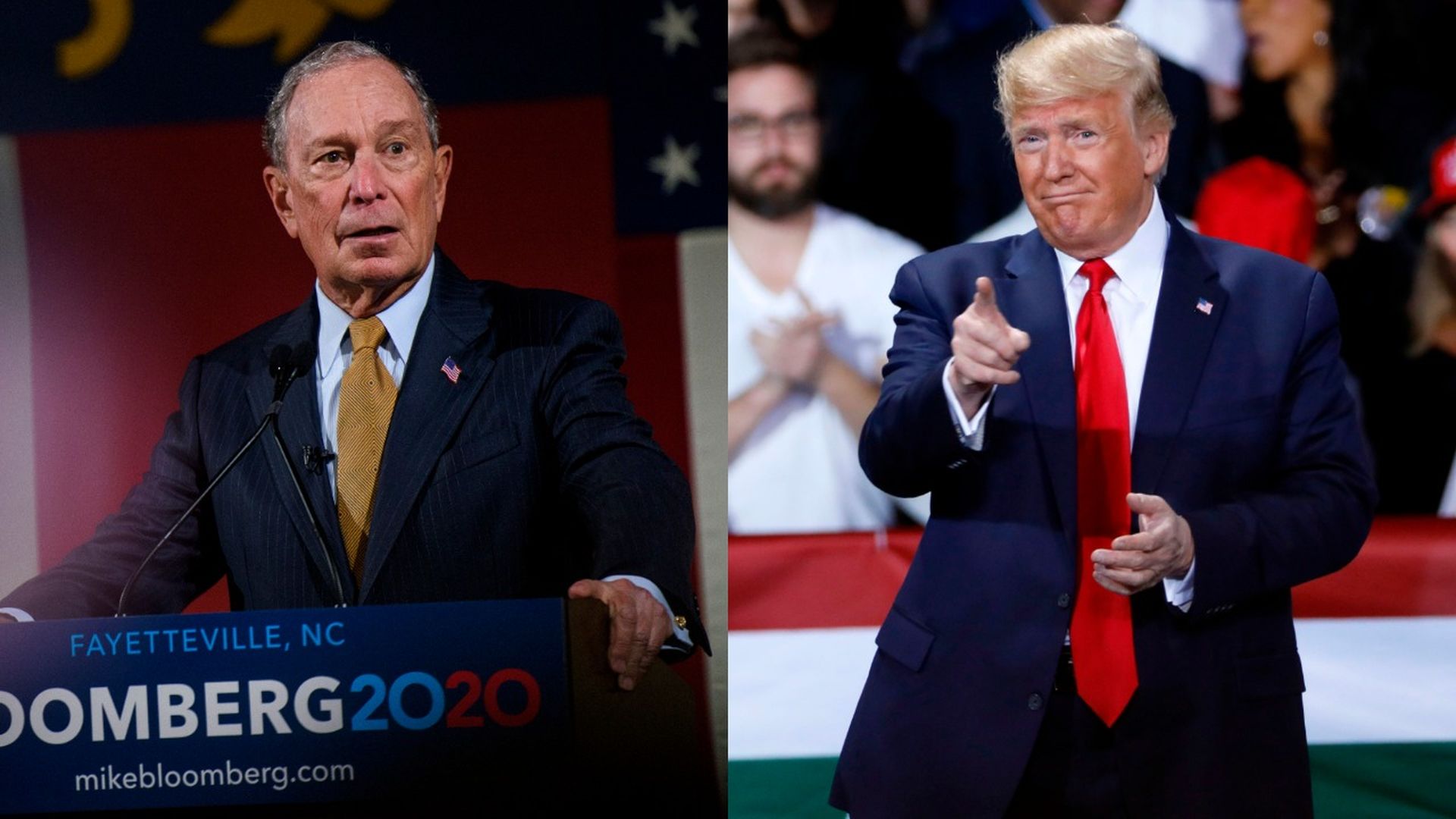 Michael Bloomberg and President Trump's 2020 campaigns have both secured 60-second advertising spots during the Super Bowl on Feb. 2 at a likely cost of at least $10 million each, Politico reports.
Why it matters: The buy highlights Bloomberg's massive spending power, as the billionaire continues to pump millions of his own money into his campaign. And it's just the start of what's likely to be a huge spending year for Trump.
Bloomberg has already spent $170 million on ads this election cycle, according to Advertising Analytics.
The Republican National Committee last week announced that it raised $463 million in 2019 and has nearly $200 million cash on hand.
The Super Bowl is just one day before the Iowa caucuses.
What we know: A campaign spokesperson says Bloomberg's ad's "biggest point is getting under [President] Trump's skin."
"The ad is part of Mike's strategy of running a national campaign that focuses on states where the general election will be decided, parts of the country that are often overlooked," said Michael Frazier.
The Bloomberg campaign says the slot will be filled with a never-before-aired commercial.
Meanwhile, the Trump campaign says they're still working out the details of their Super Bowl ad, but that it will be texted to supporters days before the event.
Go deeper: Billionaires dominate 2020 ad spend
Go deeper