Stadiums are the new department stores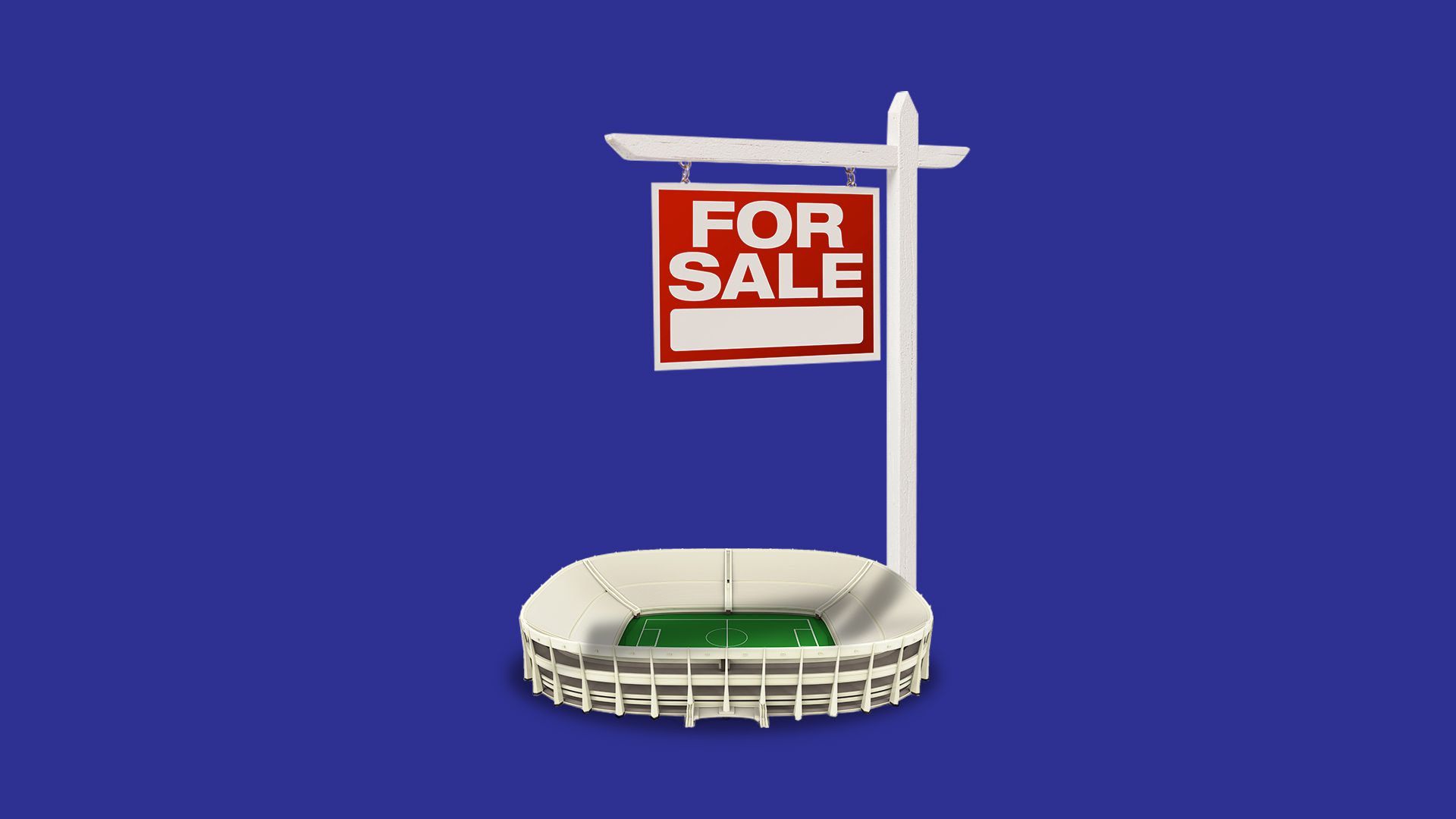 Professional sports stadiums and arenas used to be built as standalone venues (think: in the middle of a parking lot). But in a push to expand beyond game day, teams are increasingly building them as anchors for larger real estate projects.
Why it matters: As the areas surrounding modern stadiums evolve from a handful of restaurants, bars and shops into entire "districts" with things like condos, hotels, offices, event spaces and fitness centers, sports teams have unlocked a new revenue stream: land.
In other words, a sports stadium used to be the mall. Now a sports stadium is Nordstrom or Bloomingdale's — the department store that fills the mall with people and helps the other tenants thrive.
Owners have essentially become landlords in new urban spaces, generating revenue through things like rent and retail sales, and watching their teams' valuations grow accordingly.
Examples:
The big picture: Real estate development can provide a hedge against future uncertainty in traditional revenue streams like ticket sales, media rights and sponsorships.
Building office space, for example, attracts more permanent jobs and creates 9-to-5 weekday activity that can support coffee shops and other businesses all year round, not just on game days.
The other side: Mixed-use projects promise to revitalize neighborhoods more than the standalone stadiums of the past, but there is little evidence to support that sports stadiums — of any kind — actually drive economic development.
What's next: Once in-stadium sportsbooks arrive (coming soon to D.C.'s Capital One Arena), teams will be further incentivized to develop the surrounding neighborhood as they cater to fans and bettors 365 days a year.
The bottom line: "What you're seeing is a more entrepreneurial use of ownership," said the late David Stern in 2018. "The franchise is a media company. It is a digital company. It holds a key to a demographic. And it's also an epicenter for real estate development."
Go deeper:
Go deeper