Ivanka Trump wants Americans to have their diplomas on their phones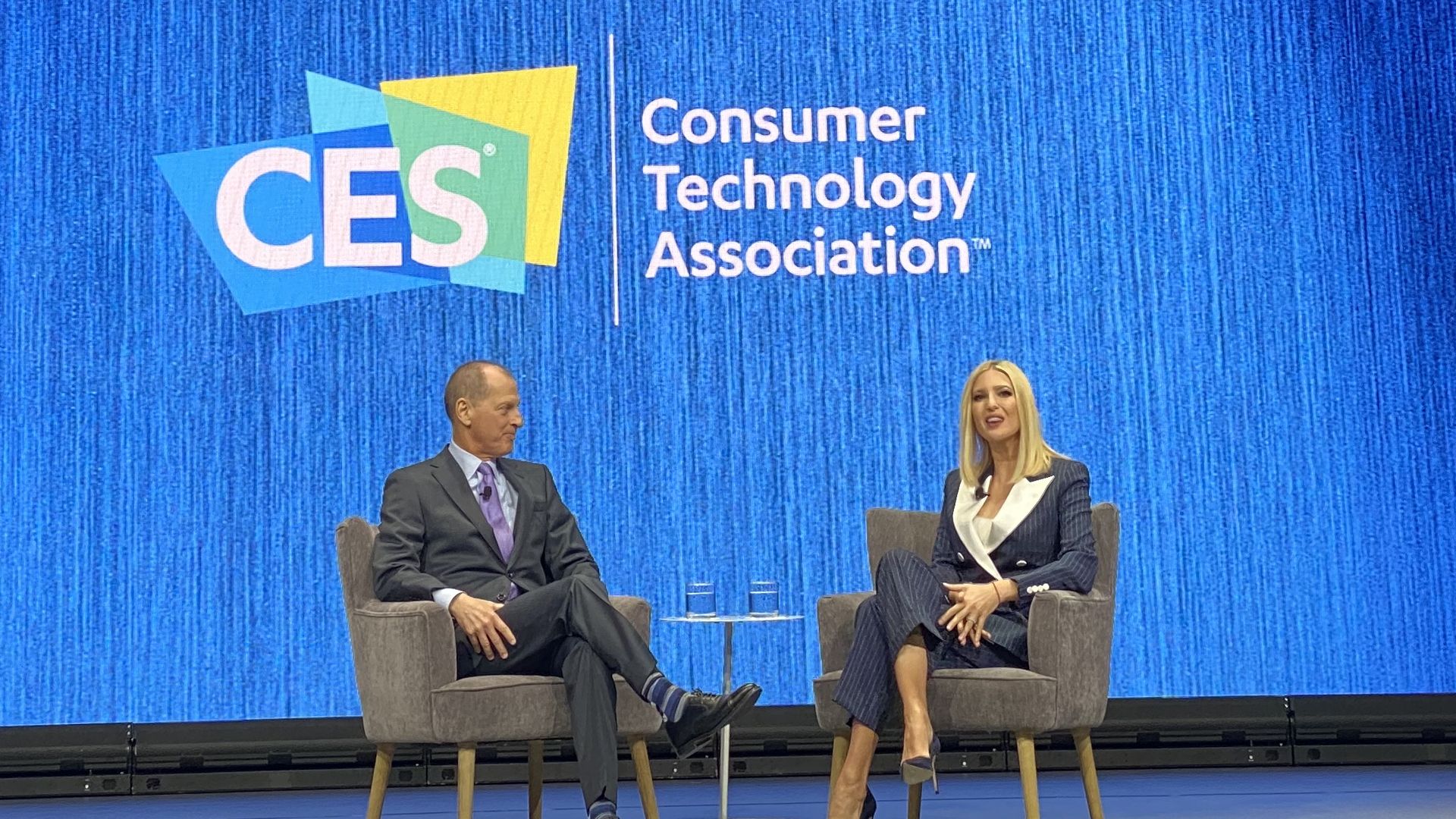 Speaking at CES, Ivanka Trump said Tuesday that Americans should be able to carry their diplomas and other important records on their smartphones, much as they are starting to be able to carry health records and other data.
Why it matters: The presidential daughter and adviser says that, too often, data is hard for hiring companies to obtain.
Driving the news: Trump's conversation with Consumer Technology Association CEO Gary Shapiro focused on knocking down the barriers to employment and preparing workers for a rapidly changing economy.
Trump talked about the need for a greater focus on apprenticeships as the nation seeks to prepare for the jobs of the future.
"It's just not part of the American DNA outside of the skills trade," Ivanka Trump said.
About the new rules for paid family leave for federal workers that were included in last month's funding bill, she said, "We cannot ask all of you to offer this benefit to your workforces if we are not willing to do it ourselves and we must lead by example. We're not stopping there."
On immigration, Trump said the president thinks it's "absolutely insane" that America educates people from around the world but kicks them out just as they are ready to start businesses and employ people.
She did not address the administration's efforts to end a visa program for foreign-born entrepreneurs.
Between the lines: Ivanka Trump was a controversial choice for a CES speech, with many noting that if organizers were looking to diversify their mostly male keynote lineup, there were plenty of women with more tech expertise.
Shapiro and Trump largely stayed on comfortable turf as the crowd listened politely, applauding at the start and finish and sparingly during the 40-minute talk, with no booing.
Editor's note: This article has been corrected to note there was applause during Ivanka Trump's talk.
Go deeper