Impeachment sneak peek: Hawley's plan for dismissal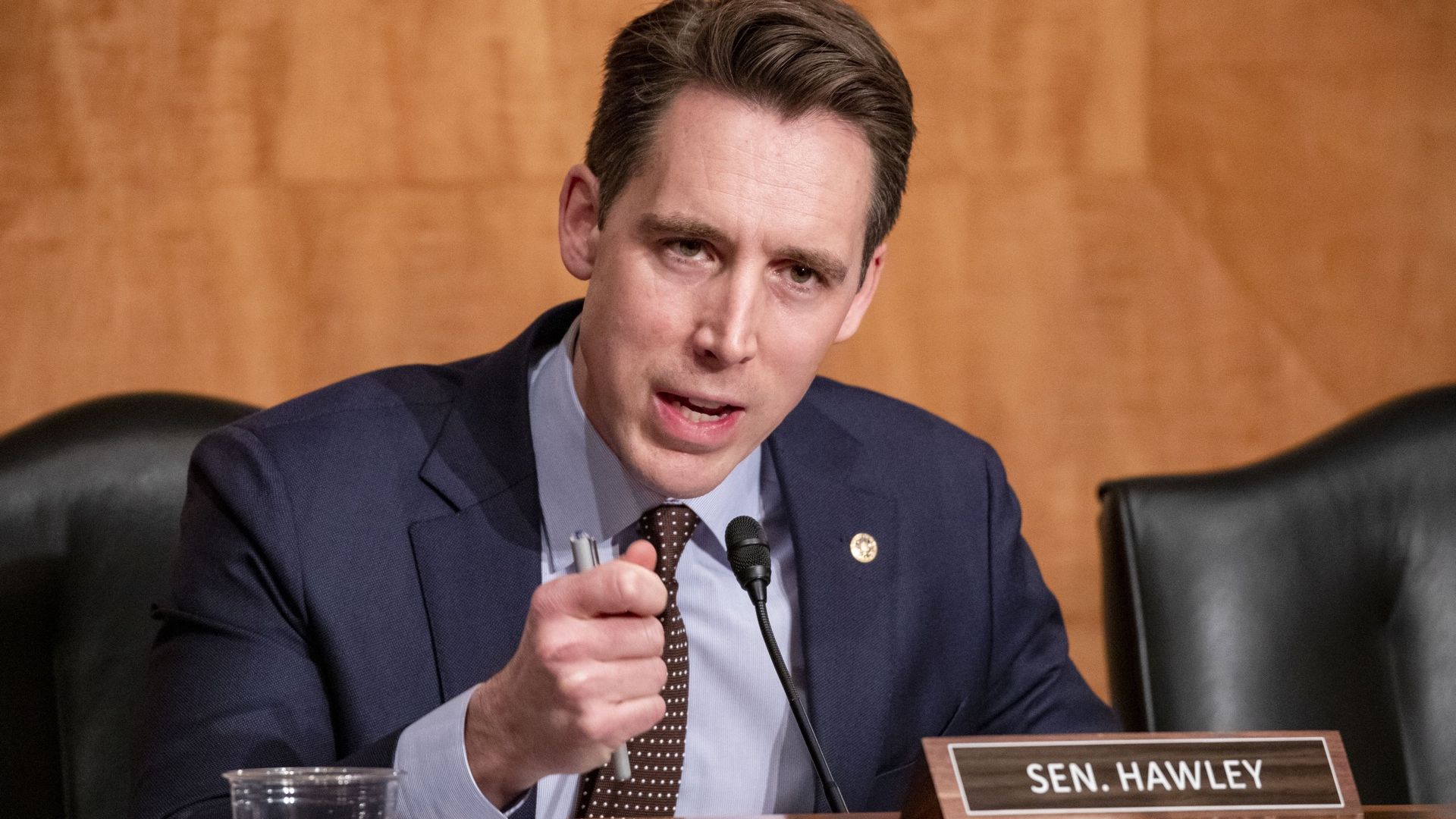 Sen. Josh Hawley (R-Mo.), a freshman and former state attorney general who's a 2024 presidential prospect, today will file his plan to allow dismissal of the articles of impeachment if House Democrats withhold them from the Senate.
Hawley tweeted last week: "Dems said impeachment was URGENT. Now they don't want to have a trial ... In real world, if prosecution doesn't proceed with case, it gets dismissed. So on Monday, I will introduce measure to dismiss this bogus impeachment for lack of prosecution."
The plan: "Senator Hawley's resolution would amend the Senate's impeachment rules to ... protect the Senate's sole power to try impeachment."
"The resolution would allow the Senate to dismiss for lack of prosecution any articles of impeachment that the House of Representatives has delayed transmitting for 25 calendar days or more."
"Under this new rule, any senator would be entitled to move to dismiss once the allotted time period had elapsed. Any motion to dismiss would be voted upon by the full Senate."
What's next: Hawley is a constitutional lawyer who will argue that senators have to take the constitutional structure seriously — not just hope for the best.
Go deeper:
Go deeper