Adam Schiff says House should hold open hearings on Iran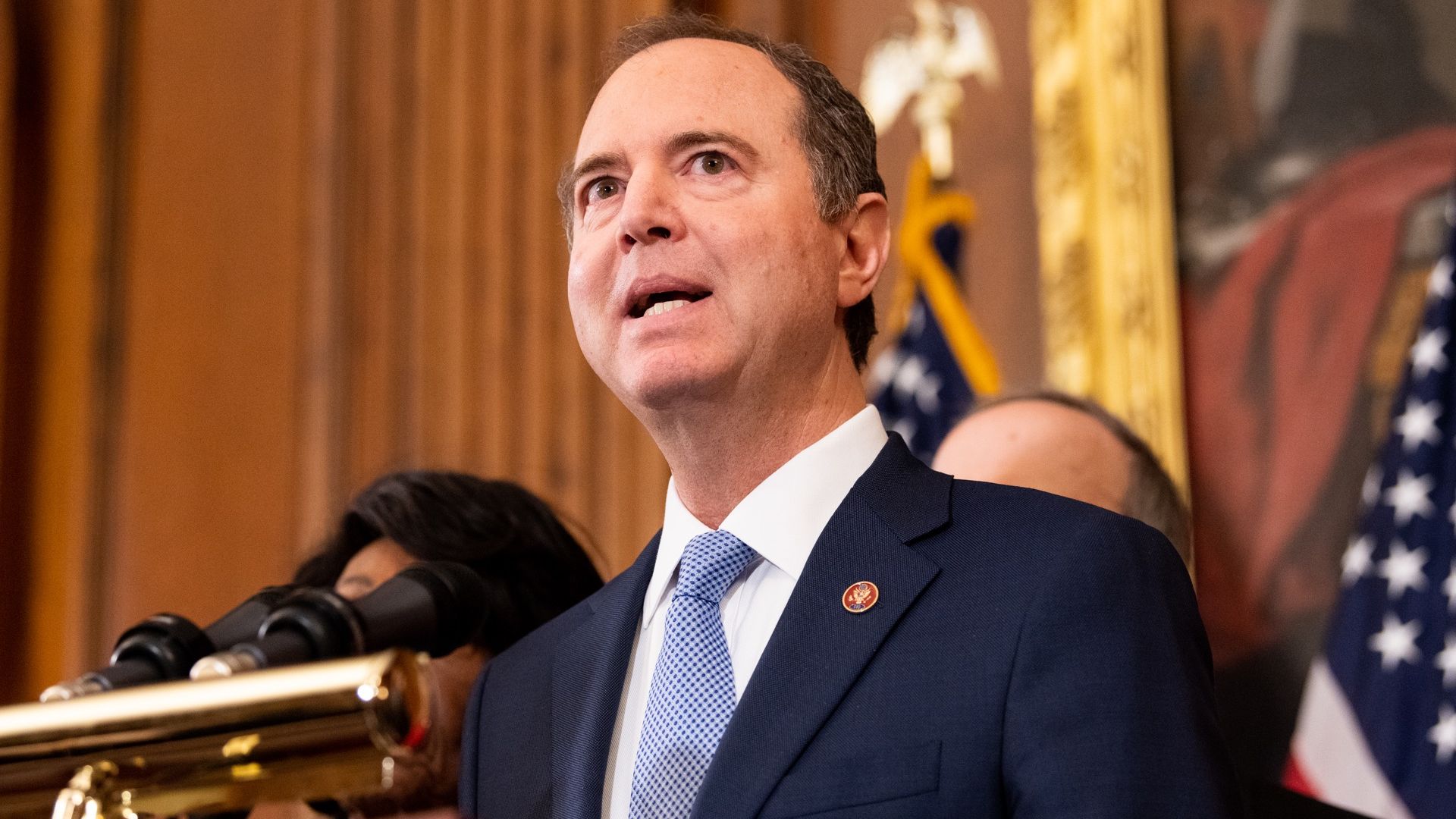 House Intelligence Chairman Adam Schiff (D-Calif.) told the Washington Post Monday that the House should hold open hearings on President Trump's decision to target Iranian general Qasem Soleimani and its ensuing aftermath.
Why it matters: Schiff's suggestion comes after Trump reiterated a threat to Iranian cultural sites as possible retaliation during an Air Force One gaggle with reporters and threatened deep sanctions on Iraq if it moves to limit the U.S. military presence there.
The Post's Greg Sargent notes that hearings could allow House Democrats to "grill Pentagon officials on whether Trump's threats represent real planning ... and on whether in their view, such threats could recklessly lead to more negative consequences."
What Schiff's saying: "The president has put us on a path where we may be at war with Iran. That requires the Congress to fully engage."
"I'm certainly not satisfied that the intelligence supports the conclusion that the killing of Soleimani was going to either prevent attacks on the United States or reduce the risk to American lives."
On Trump's threat to Iranian cultural sites: "None of that could come out of the Pentagon. Absolutely no way."
The big picture: U.S. military leaders were "stunned" that Trump gave the order to kill Soleimani, a step they viewed as the "most extreme response to recent Iranian-led violence in Iraq," according to the New York Times.
Trump administration officials have since said Trump had little choice because Soleimani was planning imminent attacks on U.S. and allied forces in the region, but they have presented no evidence of such plans.
Go deeper:
Go deeper