Graham proposes changing Senate rules if Pelosi doesn't send articles of impeachment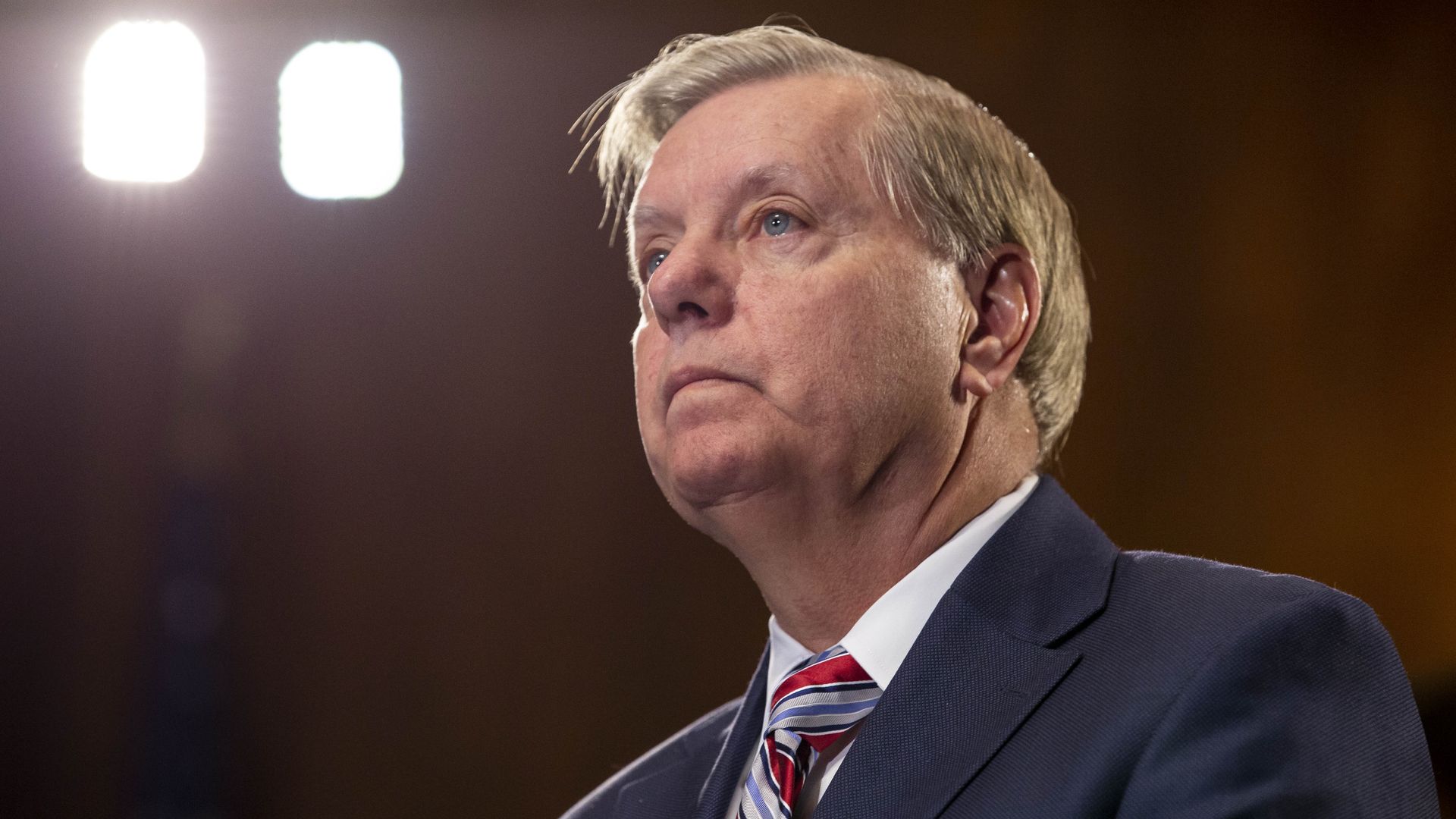 Senate Judiciary Chairman Lindsey Graham (R-S.C.) said on Fox News' "Sunday Morning Futures" that if House Speaker Nancy Pelosi does not transmit the articles of impeachment this week, he will seek to change the Senate's rules so that it can proceed to a trial without them.
Why it matters: Graham's comments follow a similar threat by Sen. Josh Hawley (R-Mo.) last week and reflect growing Republican frustration with Pelosi's decision to withhold the articles until the Senate agrees to a fair trial. There are currently 53 Republican senators, and changing the rules would only need a 51-vote majority.
The big picture: Senate Majority Leader Mitch McConnell says he wants to first agree to hear the case against President Trump and then later hold a vote on whether to call witnesses.
Leading Senate Democrats are advocating for a resolution that would outline a process for presenting the case and calling witnesses from the start.
What they're saying: "If we don't get the articles this week, then we need to take matters in our own hands," Graham, a key Trump ally who has already said he's made up his mind about impeachment, told Fox News.
"My goal is to start this trial in the next coming days, not let Nancy Pelosi take over the Senate," he added.
Go deeper:
Editor's note: This post has been corrected to show that there are 53 Republican senators (not 52).
Go deeper