Trump touts record at megachurch event to boost evangelical following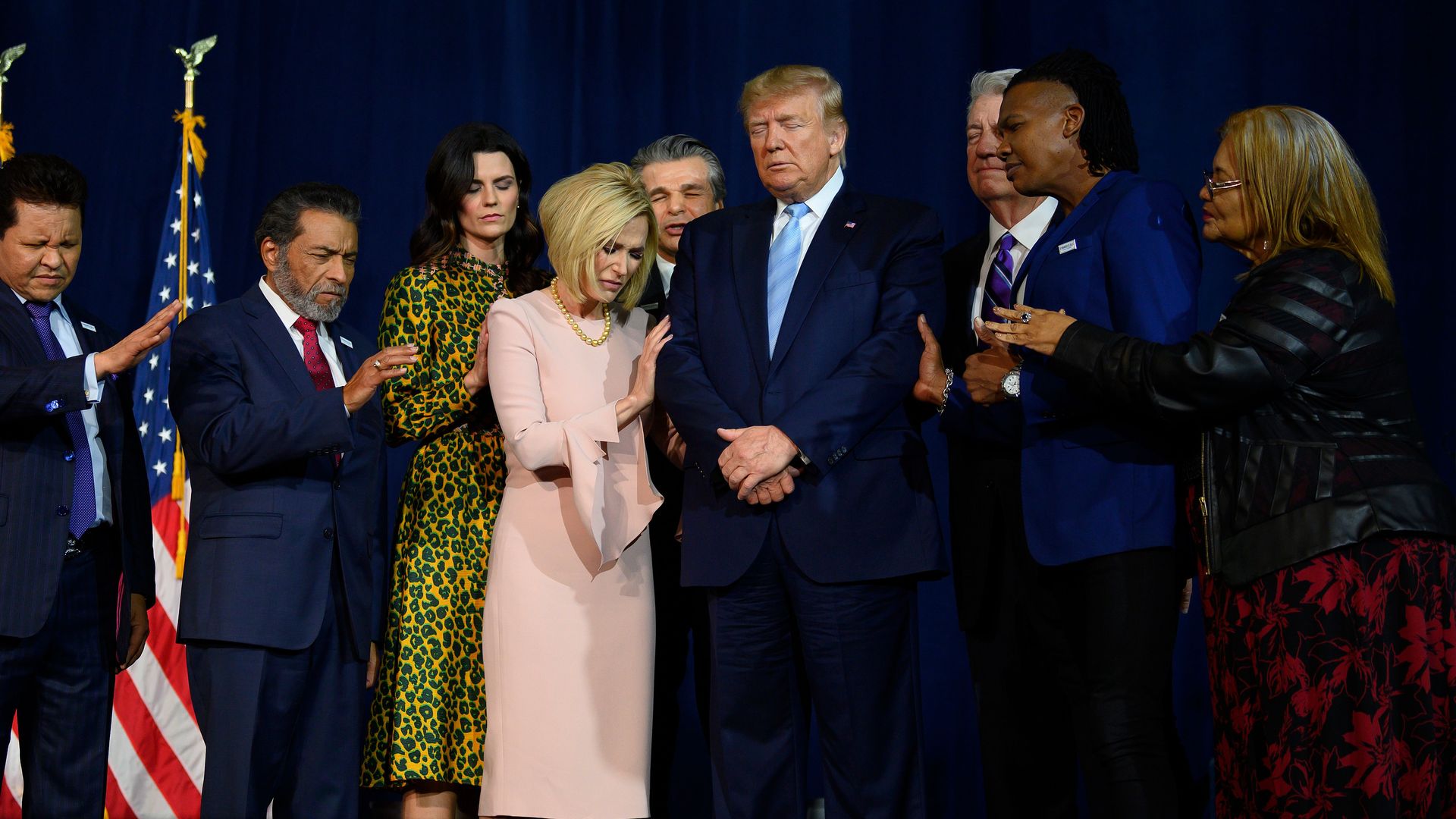 President Trump received an ovation from a crowd at a predominantly Hispanic megachurch where he touted his immigration policies and southern border wall during the launch of a new coalition, "Evangelicals for Trump," on Friday in Miami, the Washington Post reports.
Why it matters: "Trump's decision to launch the new group at one of the largest Latino evangelical churches in the nation was 'without a doubt' a reaction to" an op-ed Christianity Today released calling for the president's impeachment, the Post writes. Trump is counting on a strong evangelical vote in 2020, and his re-election campaign expects Evangelicals for Trump to expand before then.
What Trump is saying: His 75-minute address focused on social issues with a religious undertone.
"Evangelicals ... have never had a greater champion, not even close in the White House, than you have right now. Just look as the record because we've done things that nobody thought was possible."
Go deeper:
Go deeper