How Trump decided to kill Iran's Soleimani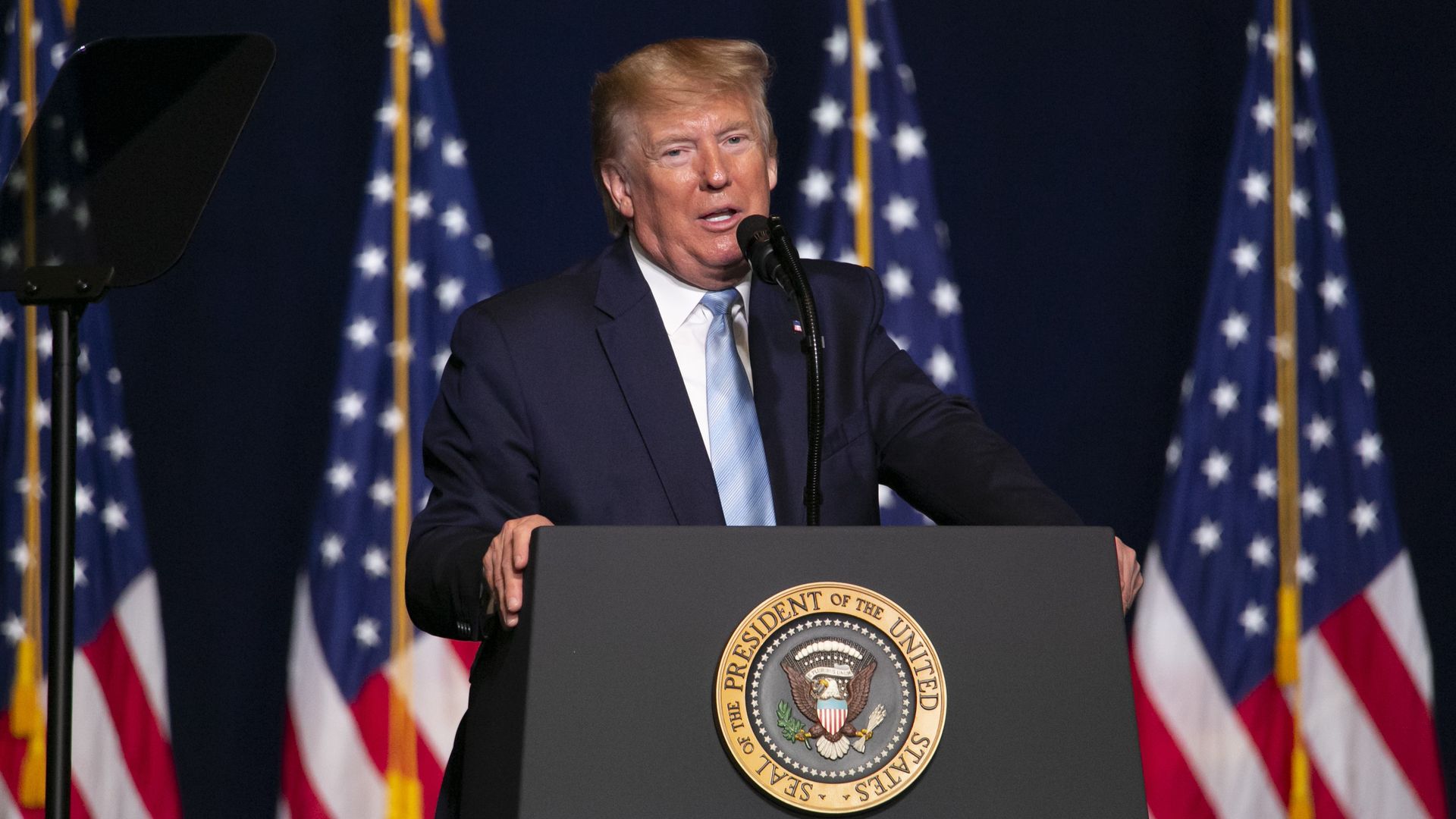 President Trump was interrupted during campaign planning at his Mar-a-Lago resort last Sunday and pulled into another meeting which resulted in the final call to authorize a drone strike that killed Iran's top general Qasem Soleimani, the New York Times reports.
Why now: Officials said the decision to strike Soleimani emerged in response to the death of an American contractor the Friday before Christmas in Iraq by Iranian-sponsored militia groups. Secretary of State Mike Pompeo claimed Soleimani was "actively" planning an attack on Americans, the Washington Post reports.
The state of play: Trump gave the U.S. military broad range to kill Soleimani the next time there was an opportunity after months of intensifying rocket attacks against U.S. bases in Iraq, Politico reports.
Trump spoke with advisers throughout the week leading up to the Iraqi drone strike, receiving input on the decision, per Politico.
Pompeo said U.S. officials had "an intelligence-based assessment that drove our decision-making process," and it changed their calculations about the "intelligence flow" the U.S. collected about Soleimani in Iraq, Politico writes.
Officials told Trump they felt Soleimani was" taunting" the U.S. by going to Baghdad with "impunity," the Post writes.
The U.S. "tracked Soleimani's movements for several days, keeping Trump apprised, and decided that their best opportunity to kill him would be near the Baghdad airport, the senior administration official said," according to the Post.
The White House notified close congressional allies about the attack ahead of time, but, per Politico, left Democrats uninformed.
Protests at the U.S. embassy in Iraq sparked memories of the 2012 Benghazi attack with Trump declaring, "Our people will be protected. This will not be Benghazi," Politico notes.
Officials who spoke with Trump allegedly said they felt a decisive response to the killing of the American contractor and attack on the U.S. embassy in Iraq would make him look stronger than President Obama, the Post writes.
Go deeper:
Go deeper