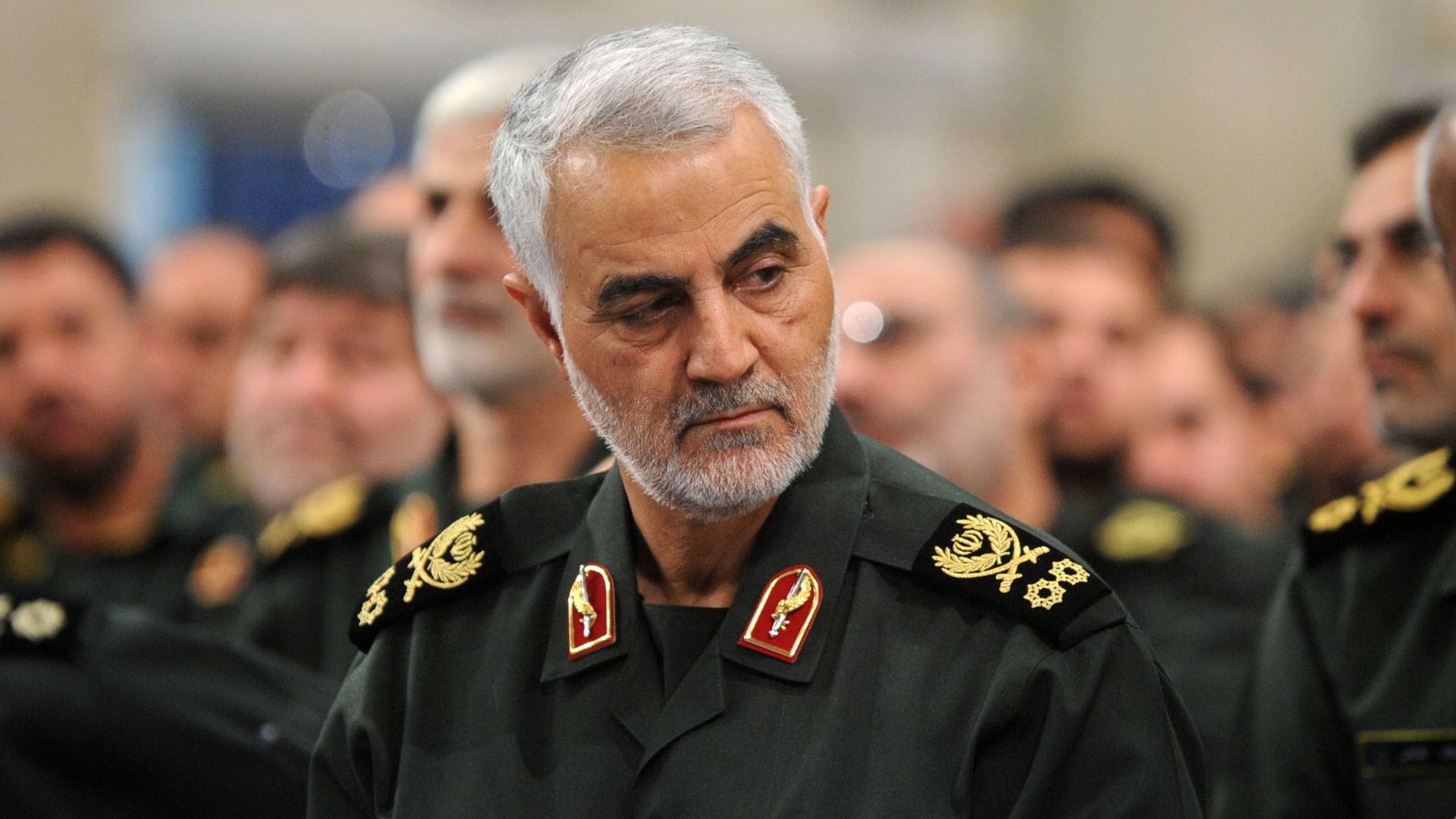 Qasem Soleimani, the Iranian general killed in a U.S. airstrike in Iraq, was one of the Iranian regime's most powerful figures — and the mastermind of its regional ambitions.
Why he mattered: As the leader of the elite Quds Force of the Islamic Revolutionary Guard Corps (IRGC), Soleimani was as revered by Iran's proxies and supporters across the region as he was reviled by Iran's foes, who considered him the mastermind of state-sponsored terrorism.
The big picture: A worthy-of-your-time 2013 profile by Dexter Filkins in The New Yorker, "The Shadow Commander," highlights why Soleimani was one of the most significant figures in the Middle East:
"Soleimani ... has sought to reshape the Middle East in Iran's favor, working as a power broker and as a military force: assassinating rivals, arming allies, and, for most of a decade, directing a network of militant groups that killed hundreds of Americans in Iraq."
"His power comes mostly from his close relationship with [Iran's ruler, Ayatollah Ali Khamenei] ... The Supreme Leader, who usually reserves his highest praise for fallen soldiers, has referred to Soleimani as 'a living martyr of the revolution.' Soleimani is a hard-line supporter of Iran's authoritarian system."
"[H]e has remained mostly invisible to the outside world, even as he runs agents and directs operations. 'Suleimani is the single most powerful operative in the Middle East today,' John Maguire, a former C.I.A. officer in Iraq, told me."
The state of play: The very core of Iran's strategy of power projection in the region, which blends militant and state power" and is highlighted by its backing of Hezbollah in Lebanon, was crafted by Soleimani, according to a piece by former FBI agent Ali Soufan for the Combating Terrorism Center at West Point.
"More than anyone else, Soleimani has been responsible for the creation of an arc of influence — which Iran terms its 'Axis of Resistance' — extending from the Gulf of Oman through Iraq, Syria, and Lebanon to the eastern shores of the Mediterranean Sea."
"Soleimani, should he be so minded, could drive his car from Tehran to Lebanon's border with Israel without being stopped. And, as the Mossad chief Yossi Cohen has pointed out, the same route would be open to truckloads of rockets bound for Iran's main regional proxy, Hezbollah."
Go deeper:
Go deeper