Sanders bashes Biden's record: "It's just a lot of baggage"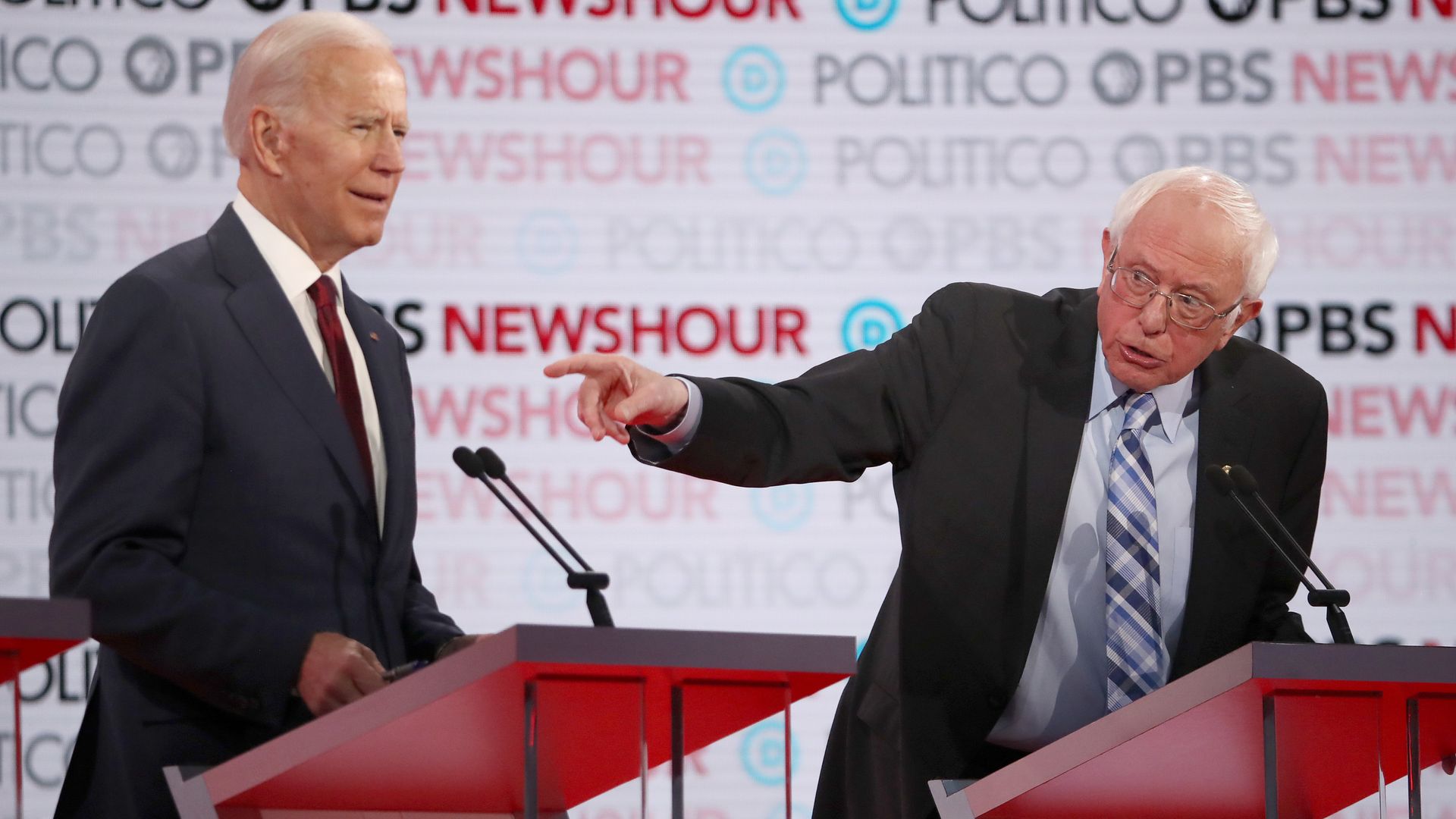 Sen. Bernie Sanders is ramping up his defense against fellow 2020 competitor Joe Biden, criticizing the former vice president's record and questioning his ability to garner voter turnout, the Washington Post writes.
What he's saying: "It's just a lot of baggage that Joe takes into a campaign, which isn't going to create energy and excitement," Sanders said in an interview between events in Iowa. "He brings into this campaign a record which is so weak that it just cannot create the kind of excitement and energy that is going to be needed to defeat Donald Trump."
The Post quoted Sanders swipes at Biden's record on NAFTA and framed the former vice president as "part of the political elite."
"People are tired of the traditional types of campaigns in which candidates like Joe are running to wealthy people's homes and raising large sums of money," Sanders noted.
Driving the news: The uptick in judgement on Biden's record comes as Sanders is showing promise in the polls. He's consistently polled in second place nationally, and has exhibited strength in Iowa. A Des Moines Register poll showed that 57% of Iowans who view Sanders as their first choice say their mind is made up. No other candidate received more than 30% commitment from their current supporters.
Sanders also announced Thursday that he broke the single-quarter fundraising record among Democrats so far in the presidential primary cycle, raking in $34.5 million in Q4 of 2019.
The Iowa caucuses are just over a month away, set for Feb. 3. The New Hampshire primary is on Feb. 11.
Go deeper: Bernie Sanders releases letters from doctors deeming him fit for presidency
Go deeper