The dominant Democrat of the Trump era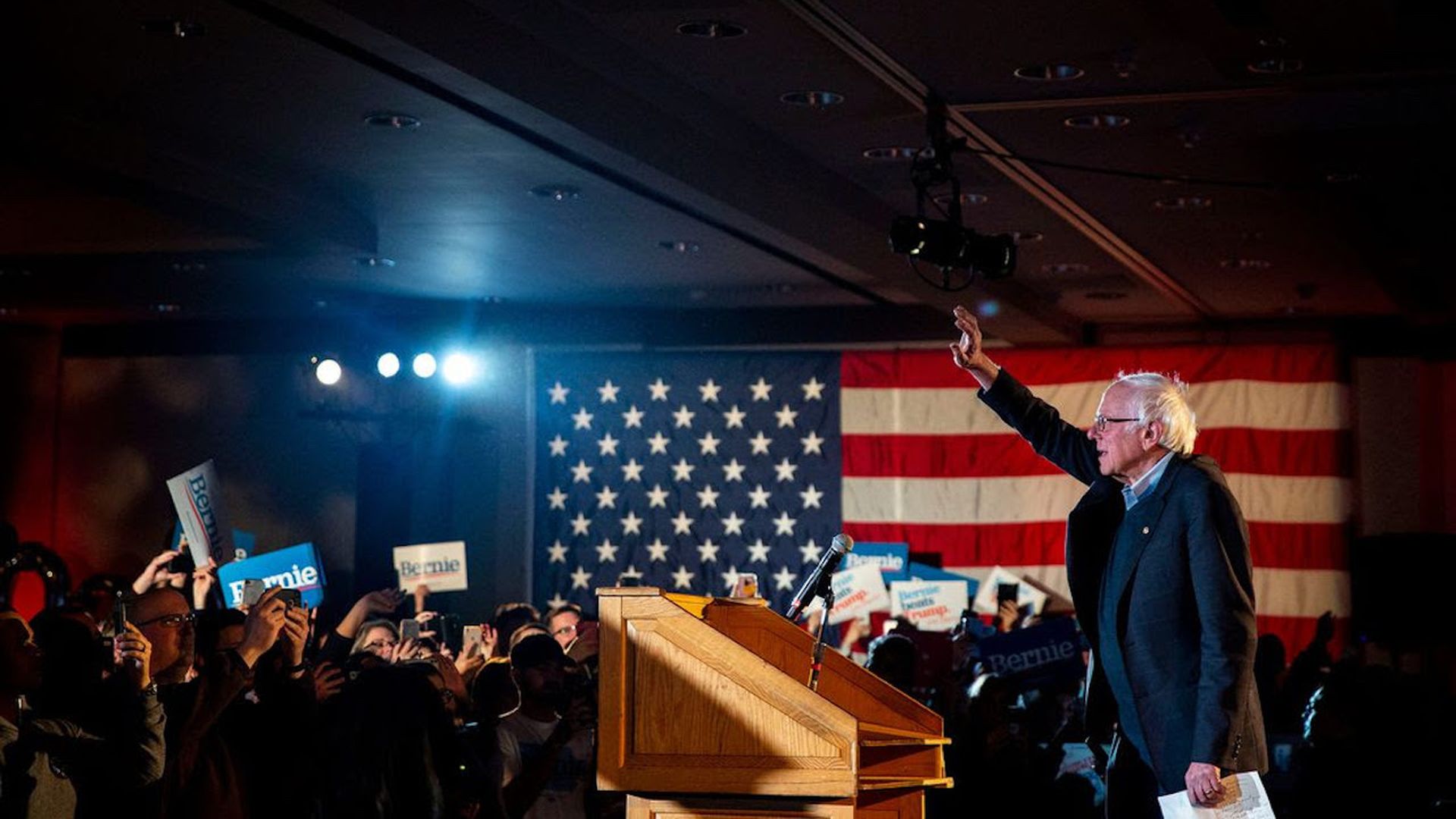 Sen. Bernie Sanders' $35 million fourth-quarter fundraising, which easily tops 2020 Democrats, is a timely reminder that the socialist senator from Vermont is the single most consistently popular and viable Democrat of the past half-decade. 
Why it matters: The media rarely treats Sanders, 78, with the seriousness warranted by his sustained popularity and fundraising.
Like in 2016, Sanders has a legit shot to win the nomination — and an unshakable base to brace him. 
The data:
Since 2015, Sanders has raised more from small contributions (under $200) than any other Democrat, highlighting his grassroots support.
In both the 2016 and 2020 cycles, about 57% of his total fundraising came from small contributions. Joe Biden's share of fundraising from small contributions so far is only 35%.
Sanders' campaign says it took in 1.8 million donations during the fourth quarter — an average of $18.53.
The bottom line: Despite his age, and even after a heart attack and the insertion of stents this past fall, Sanders is surging again.
Between the lines: "His anti-establishment message hasn't changed for 50 years, and it resonates with working-class voters and young people who agree the system is corrupt," the N.Y. Times wrote from Iowa last week.
"Sanders's revival has reshuffled the Democratic primary race, providing a counterweight to the shift toward centrism in recent months that has elevated Mayor Pete Buttigieg."
Go deeper: 2020 candidates' Q4 fundraising hauls
Go deeper