Corey Lewandowski says he won't run for Senate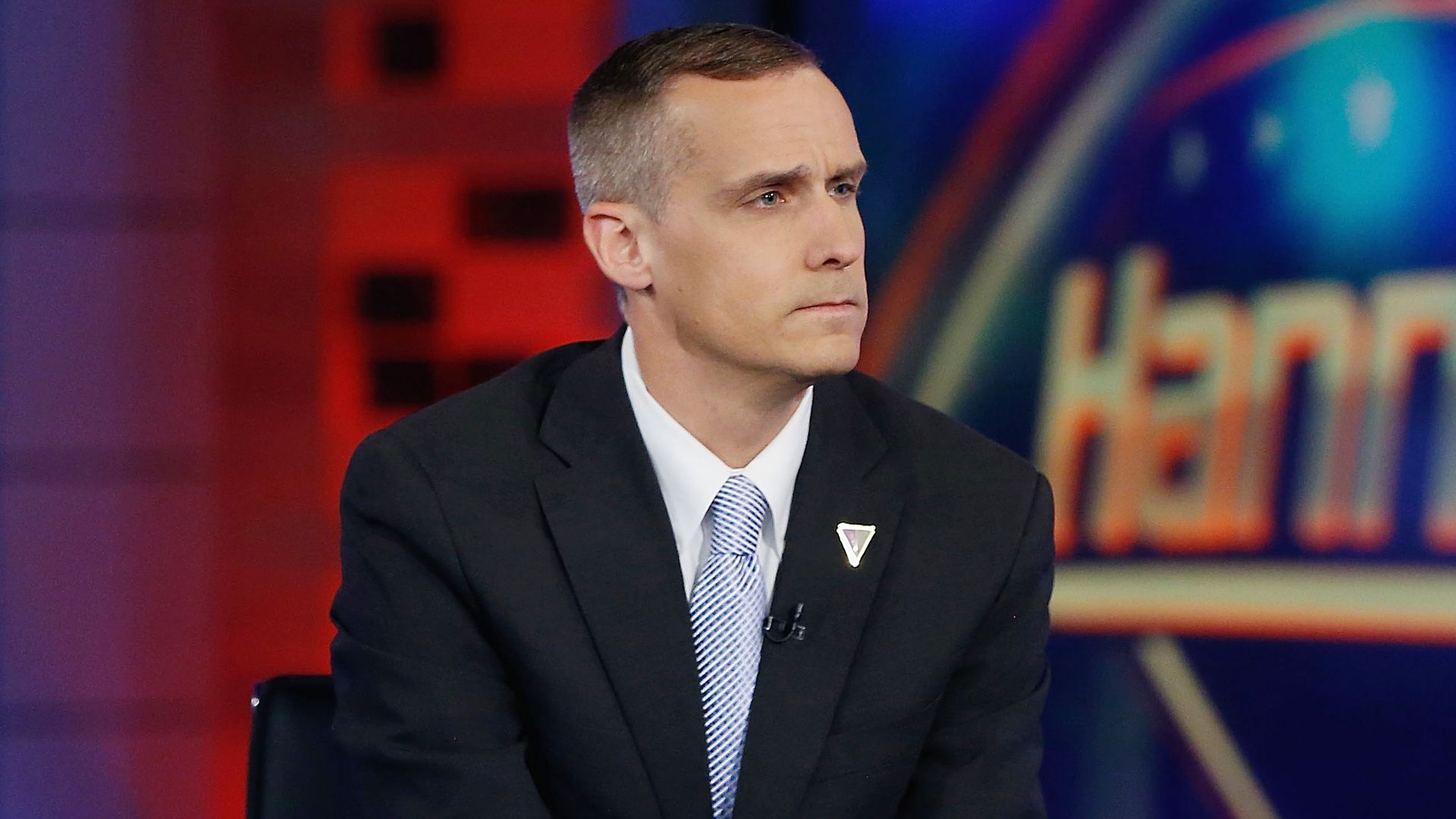 Former Trump campaign manager Corey Lewandowski announced in a Tuesday tweet that he will not run for Senate in New Hampshire next year despite the fact that he is "certain [he] would have won."
The backdrop: Lewandowski had been weighing a bid against the incumbent Democratic Sen. Jeanne Shaheen, who has held her seat since 2009.
Lewandowski testified in September before the House Judiciary Committee, where he combatively refused to answer questions that involved his conversations with President Trump not explicitly referenced in the Mueller report.
At the time, his chaotic performance created an overwhelming consensus among House Democrats that the hearing did nothing to galvanize public support for impeaching Trump — but it came just days before subsequent revelations about the administration's alleged attempts to pressure Ukraine into investigating Trump's political rivals.
The state of play: In September, a former Trump administration official told Axios' Alayna Treene that "the ultimate risk with Corey running is that the negative coverage he receives in New Hampshire could drag Trump down" in the 2020 presidential election.
What to watch: Lewandowski tweeted he will soon give an endorsement in the Republican primary for the seat.
He said that his ideal candidate would "put our citizens first and not illegal aliens" and "support pro-growth policies to keep the Trump economy strong."
Go deeper: How Trump wins in 2020
Go deeper