Israel hopes U.S. airstrikes signal hawkish shift on Iran proxies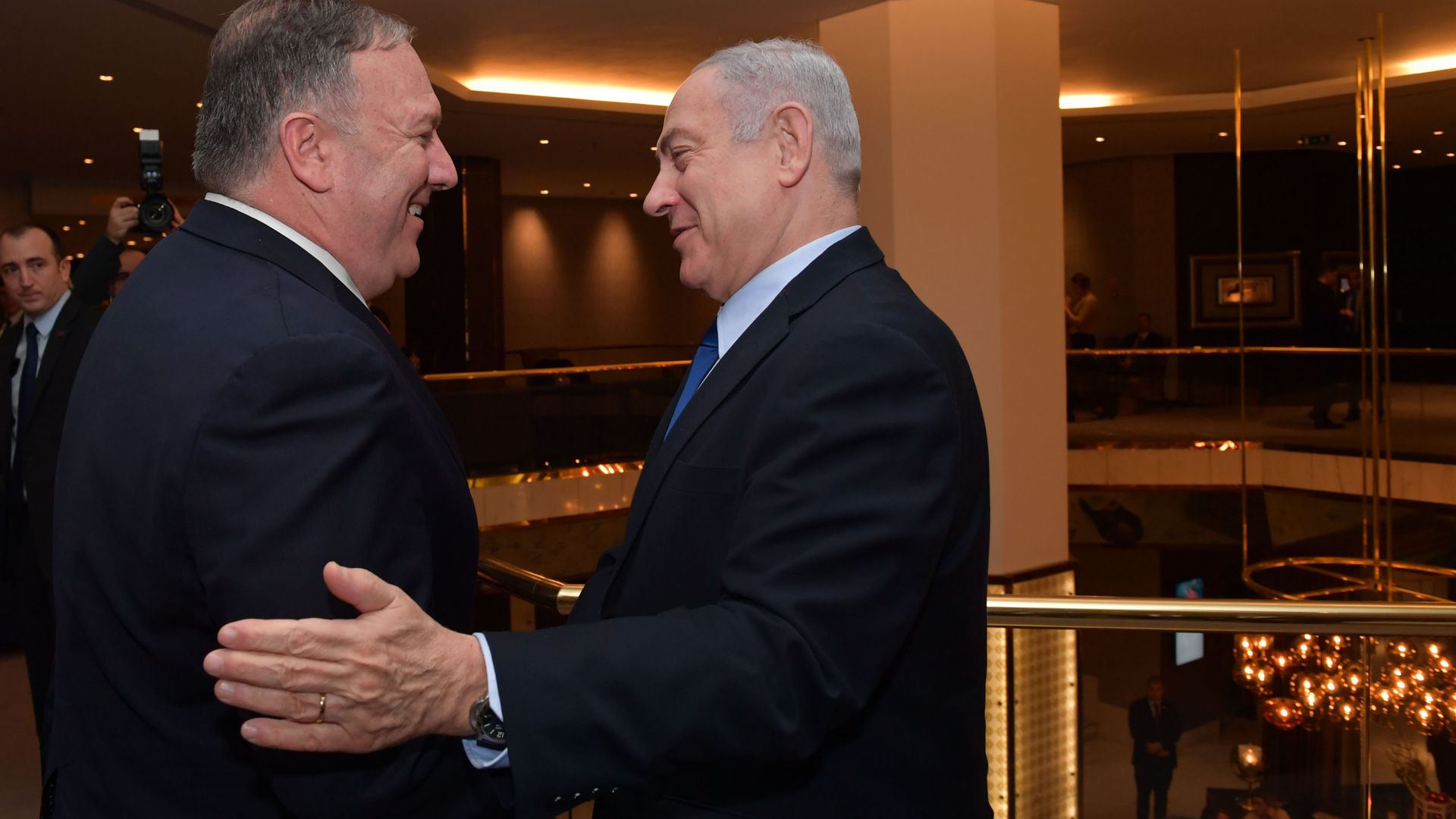 U.S. airstrikes yesterday against the bases of pro-Iran forces in Syria and Iraq were welcomed enthusiastically by Israel's government, Israeli officials tell me.
Why it matters: Prime Minister Netanyahu congratulated Secretary of State Mike Pompeo on the airstrikes in a call yesterday. He had been very concerned by Trump's Iran policies over the past several months, including his efforts to open dialogue and, even more so, his restraint after Iranian provocations like September's attack on Saudi oil installations.
What they're saying: The Israeli concern was kept behind closed doors until a speech last week by Israel Defense Forces chief of staff Aviv Kochavi:
"It was better if we were not the only ones acting against the Iranians, but unfortunately for now this the reality."
— Aviv Kochavi
But, but, but: Israeli Foreign Minister Israel Katz said yesterday's U.S. airstrikes were "a turning point in the regional response to Iran and its proxies, and if Iran fails to understand the power of the U.S., they will be making a big mistake."
What's next: Despite Katz's framing, Israeli military and intelligence officials are not sure yet whether the strikes represent a shift or were an isolated incident motivated by the killing of an American contractor by a pro-Iranian militia in Iraq.
"Let's see if they continue attacking the Iranians," one senior Israeli intelligence official told me.
Go deeper