Biden says he would consider choosing a Republican as running mate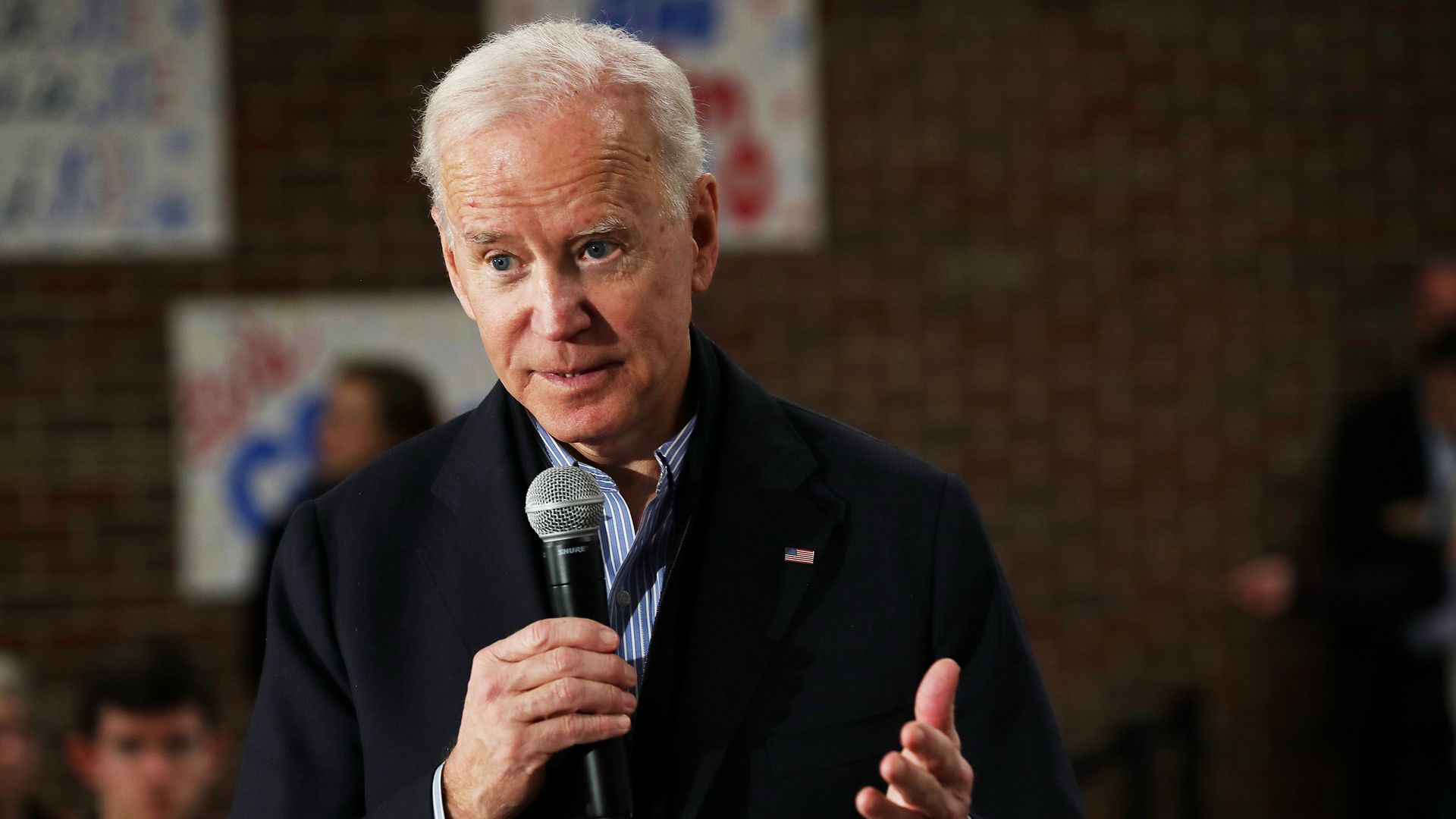 Former Vice President Joe Biden said at a campaign stop in New Hampshire Monday that he would consider choosing a Republican running mate if he wins the 2020 Democratic nomination, but that he "can't think of one right now," CNN reports.
What he's saying: "There are some really decent Republicans that are out there still, but here's the problem right now with the well-known ones: They've got to step up. You know what I mean?"
Biden also said it is "presumptuous" for him to talk about potential running mates without having won the nomination.
"Whomever I would pick for vice president — and there's a lot of qualified women, there's a lot of qualified African Americans, there really, truly are. … I'd pick someone who was simpatico with me, who knew what my priorities were and knew what I wanted to do," Biden said.
Why it matters: Biden faced backlash earlier in the primary for allegations that he spoke fondly about working across the aisle with segregationist senators during a speech about "civility."
He later apologized and said the comments were misconstrued, but throughout his campaign has continued to emphasize the importance of working with the "opposition" to get things done.
Between the lines: The pitch wouldn't be the first time a presidential nominee weighed a bipartisan White House ticket. The late Republican Sen. John McCain considered choosing independent Sen. Joe Lieberman, once a Democrat, as his vice presidential pick in 2008.
Former President Abraham Lincoln, a Republican member of the Union Party, ran with Sen. Andrew Johnson, a Democrat, in 1864 in an effort to bridge a deeply divided America during the Civil War.
Go deeper: Biden says Warren on list of possible VPs
Go deeper