Updated Dec 29, 2019 -

World
U.S. forces conduct airstrikes against Iran-backed militia in Syria, Iraq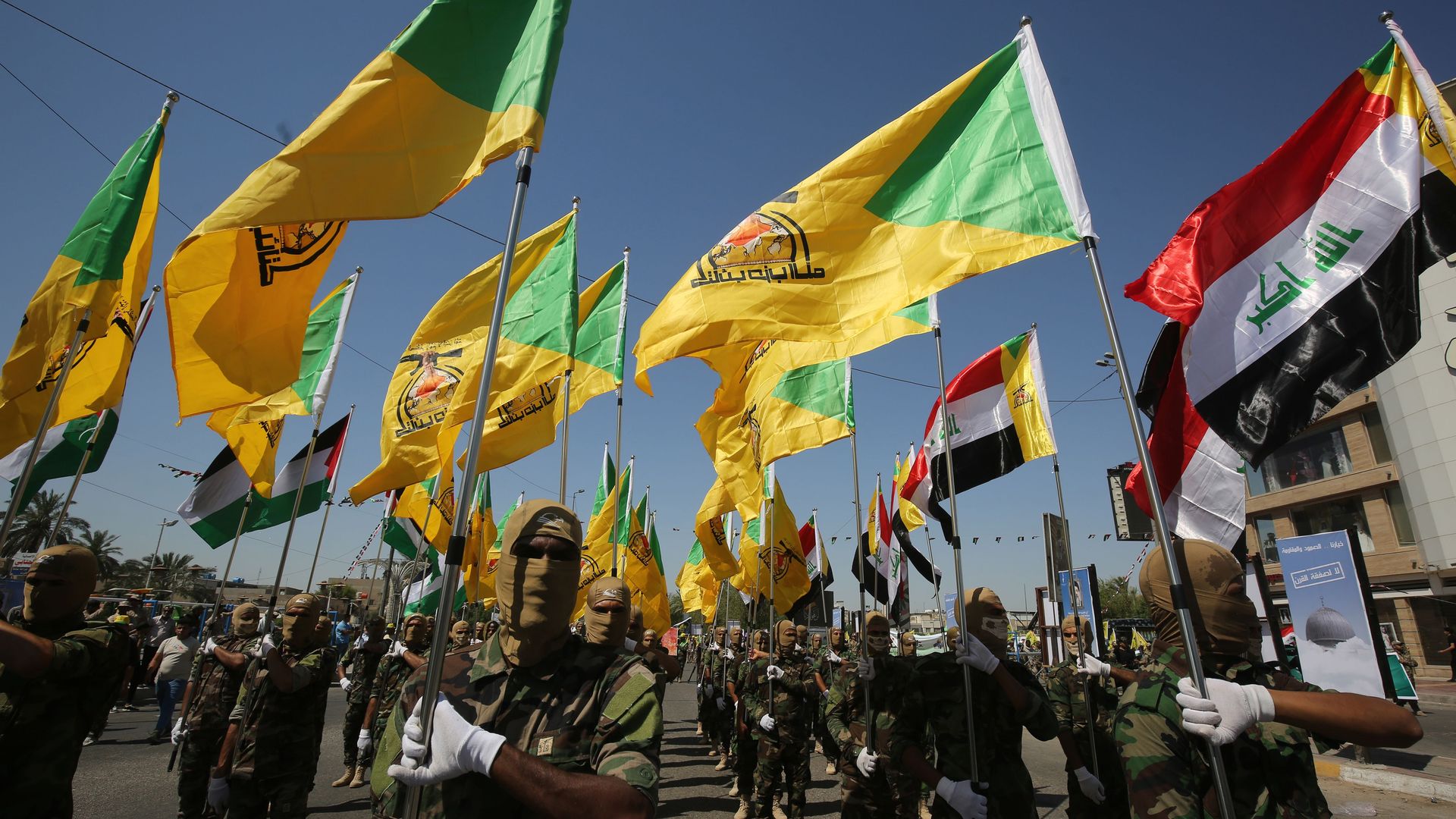 The Pentagon announced in a statement Sunday that the U.S. conducted "precision defensive strikes" on five facilities in Iraq and Syria belonging to Kataeb Hezbollah, an Iran-backed Iraqi militia.
The big picture: The Defense Department said the airstrikes were a response to a Friday Hezbollah rocket barrage that killed a U.S. defense contractor in a military compound in northern Iraq. Kataeb Hezbollah, also known as Hezbollah Brigades, said 19 fighters were killed and 35 injured, per the Washington Post.
Why it matters: The airstrikes could lead to a further escalation between the U.S. and Iranian proxy forces in the region after months of tensions.
"Iran and their KH proxy forces must cease their attacks on U.S. and coalition forces, and respect Iraq's sovereignty, to prevent additional defensive actions by U.S. forces," Pentagon official Jonathan Hoffman said in a statement.
A spokesman for KH said in a statement: "For those who ask about the response: it will be the size of our faith."
The big picture: Iraq also risks being caught in the middle of an escalating conflict between the U.S. and Iran. An Iraqi spokesperson told the Wall Street Journal that Defense Secretary Mark Esper notified Iraq's Prime Minister Adel Abdul-Mahdi 30 minutes before the airstrikes, and that Abdul-Mahdi strongly objected.
"We consider it a violation of Iraqi sovereignty and a dangerous escalation that will threaten Iraq and the region," the spokesperson told the WSJ.
Go deeper: Where U.S. troops and military assets are deployed in the Middle East
Go deeper