Fed study: Tariffs have hurt manufacturing employment and increased prices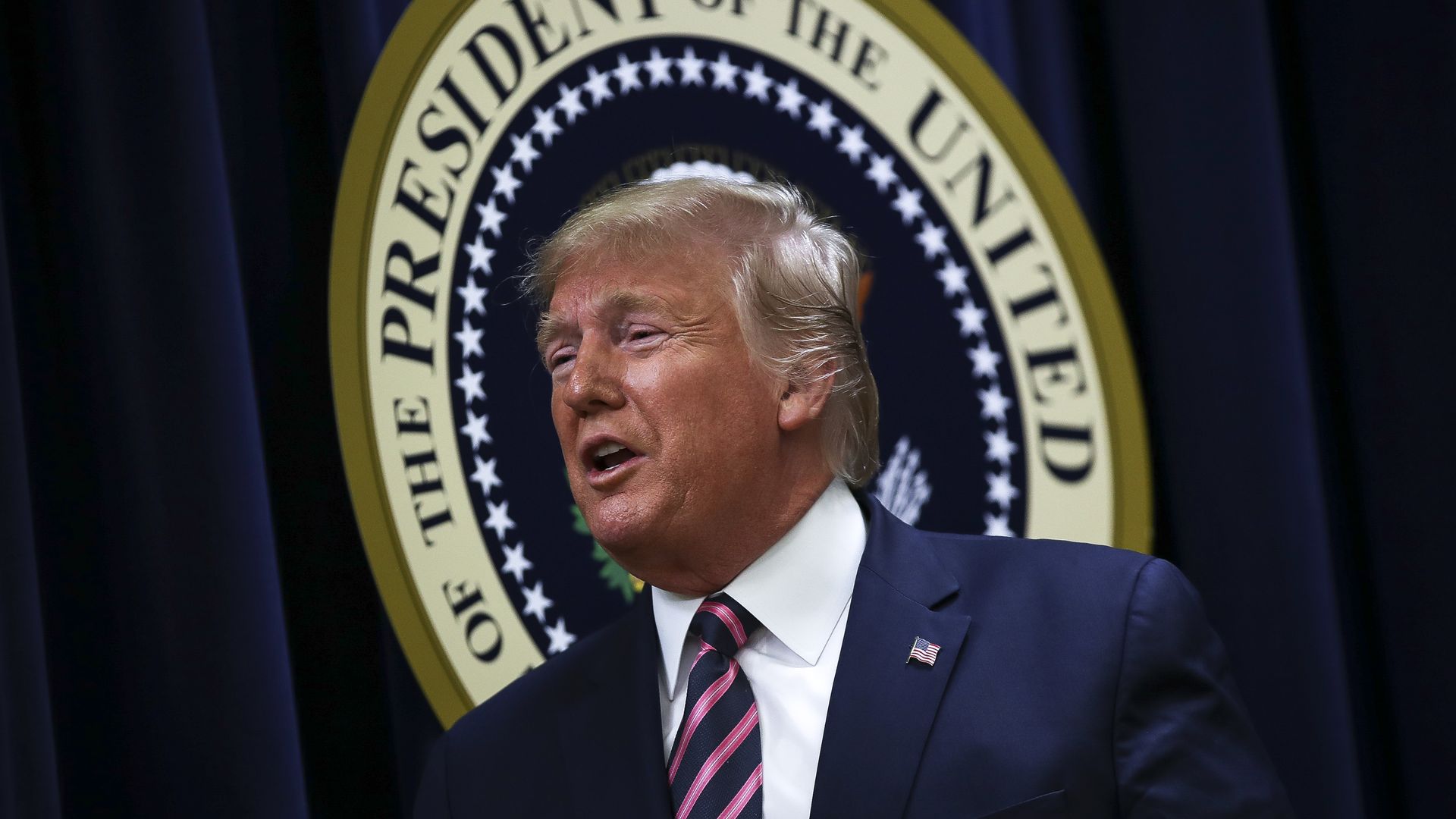 The Federal Reserve has released a study that found the tariffs imposed by the Trump administration in 2018 led to higher prices and fewer manufacturing jobs.
The big picture: President Trump has ordered tariffs on a number of countries and a range of goods in a bid to protect manufacturers and correct what he sees as "unfair" trading practices — most notably in the United States' relationship with China.
The study from the Fed find thats overall, manufacturing production has not increased.
U.S. tariffs may have reduced competition domestically, but trading partners responded with retaliatory tariffs that may harm U.S. manufacturers "by decreasing their competitiveness in foreign markets."
"The traditional use of trade policy as a tool for the protection and promotion of domestic manufacturing is complicated by the presence of globally interconnnected supply chains," the Fed said.
"We find the impact from the traditional import protection channel is completely offset in the short-run by reduced competitiveness from retaliation and higher costs in downstream industries"
The top 10 industries affected by retaliatory tariffs: Magnetic and optical media, leather goods, aluminum sheet, iron and steel, motor vehicles, household appliances, sawmills, audio and video equipment, pesticides, and computer equipment.
The top 10 industries affected by higher prices: Aluminum sheet, steel products, boilers, forging, primary aluminum production, secondary aluminum smelting, architectural metals, transportation equipment, general purpose machinery and household appliances.
Go deeper: U.S. and China reach "phase one" trade deal to avert December tariffs
Go deeper