Nearly 100,000 Georgia voters to remain purged from voting rolls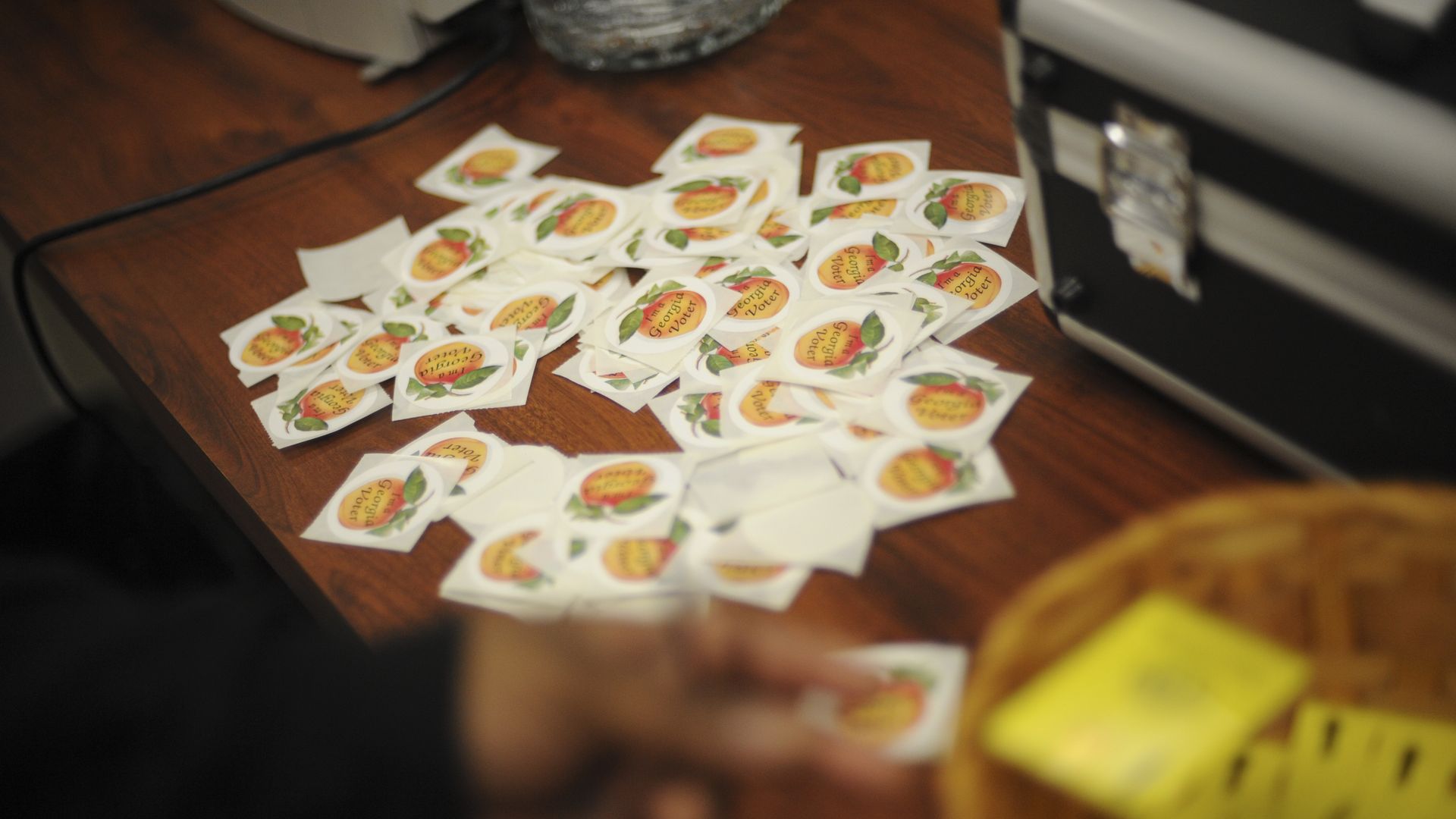 A federal judge on Friday denied an effort led by the voting rights group Fair Fight Action to return roughly 98,000 Georgia voters to the state's voter rolls.
What's happening: This ruling is part of a larger initiative for the state to cancel approximately 300,000 inactive voter registrations, due to those voters moving away or not participating in elections.
The big picture: Voter suppression has been a hot-button issue in Georgia in the wake of the 2018 gubernatorial race between Stacey Abrams (D) and now-Gov. Brian Kemp (R). Abrams has called Kemp an "architect of voter suppression" for attempting to purge voter rolls while serving as Georgia's secretary of state, Axios' Ursula Perano writes.
Go deeper: New Georgia voting machines fail to ease worries over election security
Go deeper