Judge temporarily blocks North Carolina voter ID law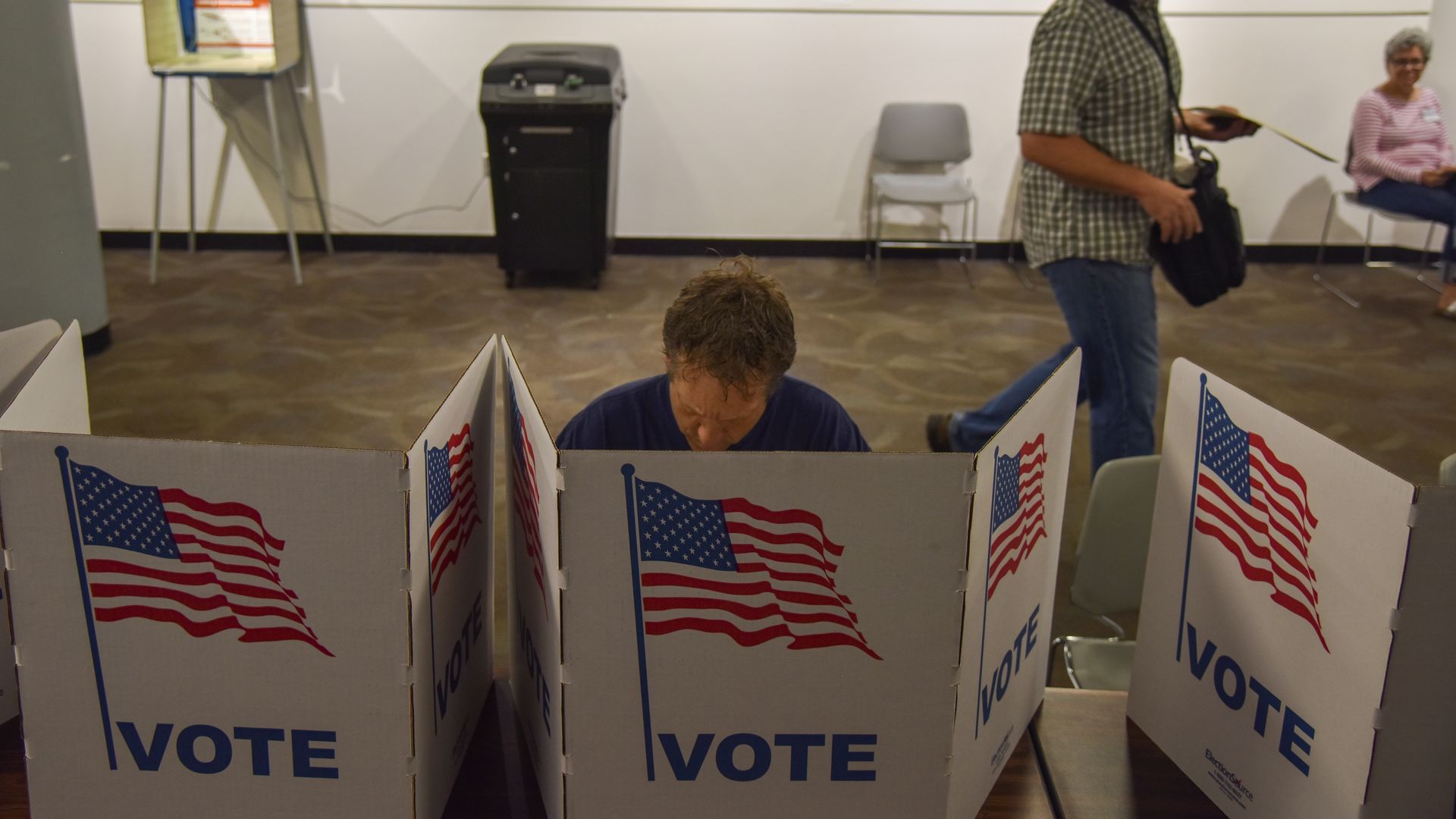 A federal judge on Friday announced she will block a North Carolina photo ID law set to take effect in 2020 until it has been adjudicated in court, CBS reports.
Why it matters: The decision means voters will not have to show certain types of photo identification at the state's primary election in March. The NAACP, which filed the lawsuit, has argued that the law would deter black and Hispanic voters.
The law would have required those who mail in absentee votes, beginning as early as next week, to provide a photo ID copy.
What they're saying: "This is a long-fought-for victory against voter suppression and for equal access to the ballot in this state," said Rev. T. Anthony Spearman, president of the state's NAACP chapter, at a press conference Friday.
What's next: The state Department of Justice, which is run by Democratic Attorney General Josh Stein, did not comment on whether it would appeal the decision, per CBS.
Go deeper: Judge authorizes purge of 300,000 from Georgia voter rolls
Go deeper