Mexicans make up half of asylum seekers at southern border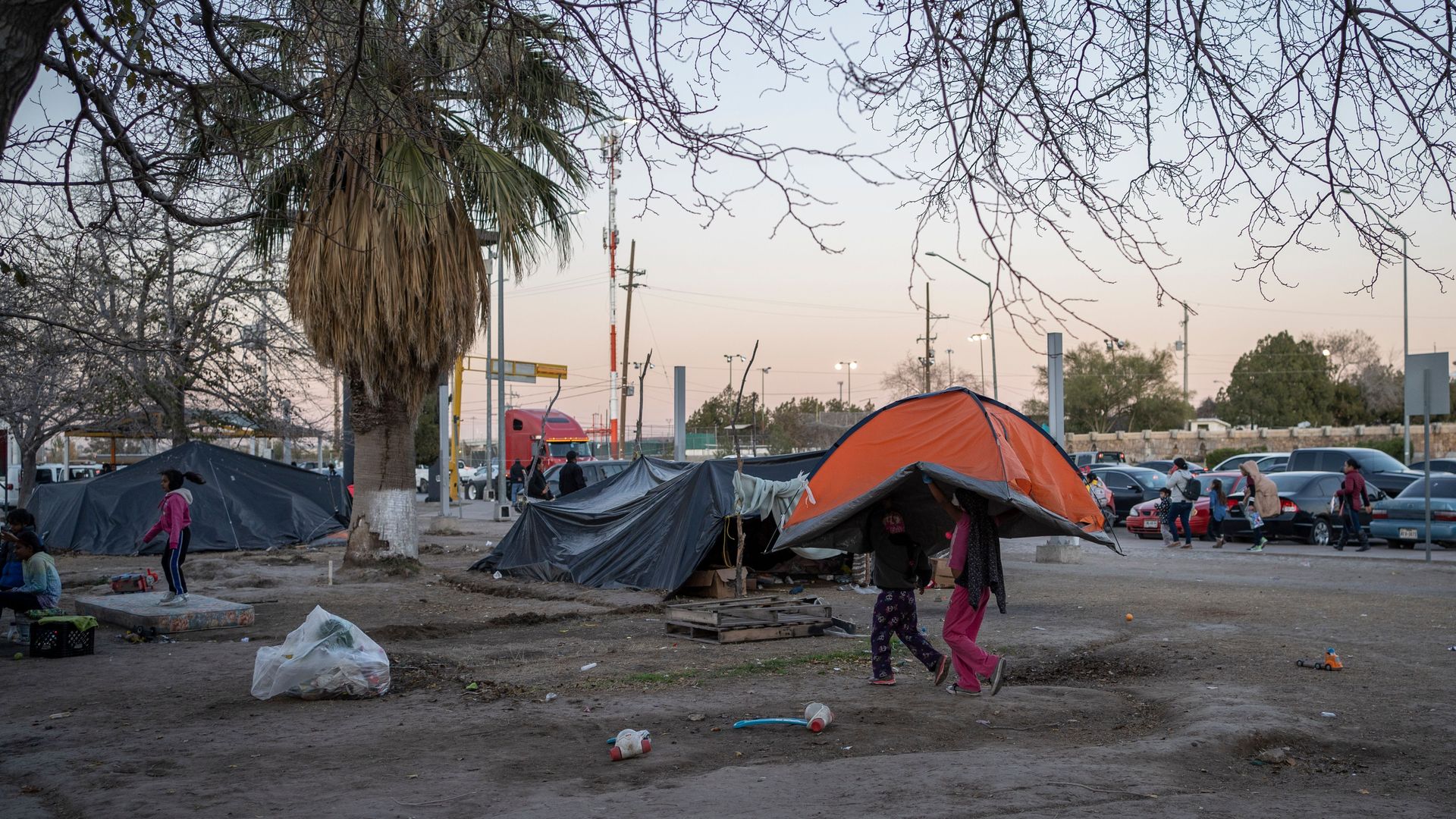 Mexicans account for more than half of the estimated 21,000 asylum seekers waiting along the U.S.-Mexico border, the Los Angeles Times reports.
Why it matters: The increase in Mexican asylum seekers poses a particular challenge to the Trump administration and its "Remain in Mexico" policy, which requires Central American refugee seekers to remain in Mexico while they await their hearings. It can't apply to Mexicans since international law bans sending people back to the country where they may face persecution.
The flow of Central Americans seeking asylum in the U.S. has simultaneously been lessening as a result of the more restrictive policies put in place by the Trump administration and Mexico.
Why now: Mexicans struggling with poverty and violence in some parts of the country are seeking asylum in the U.S. after hearing stories of Central Americans having some success with the process.
U.S. authorities are currently only allowing a small number of Mexican asylum seekers to enter the country each day through a process known as "metering."
What's next: Ken Cuccinelli, acting deputy secretary of the Department of Homeland Security, said the U.S. could start sending Mexican asylum seekers to Guatemala to wait out their cases instead of allowing them to remain in the U.S.
Go deeper: Republican governors reject Trump's offer to ban refugees
Go deeper