Virginia Democrats seek to remove Lee statue from U.S. Capitol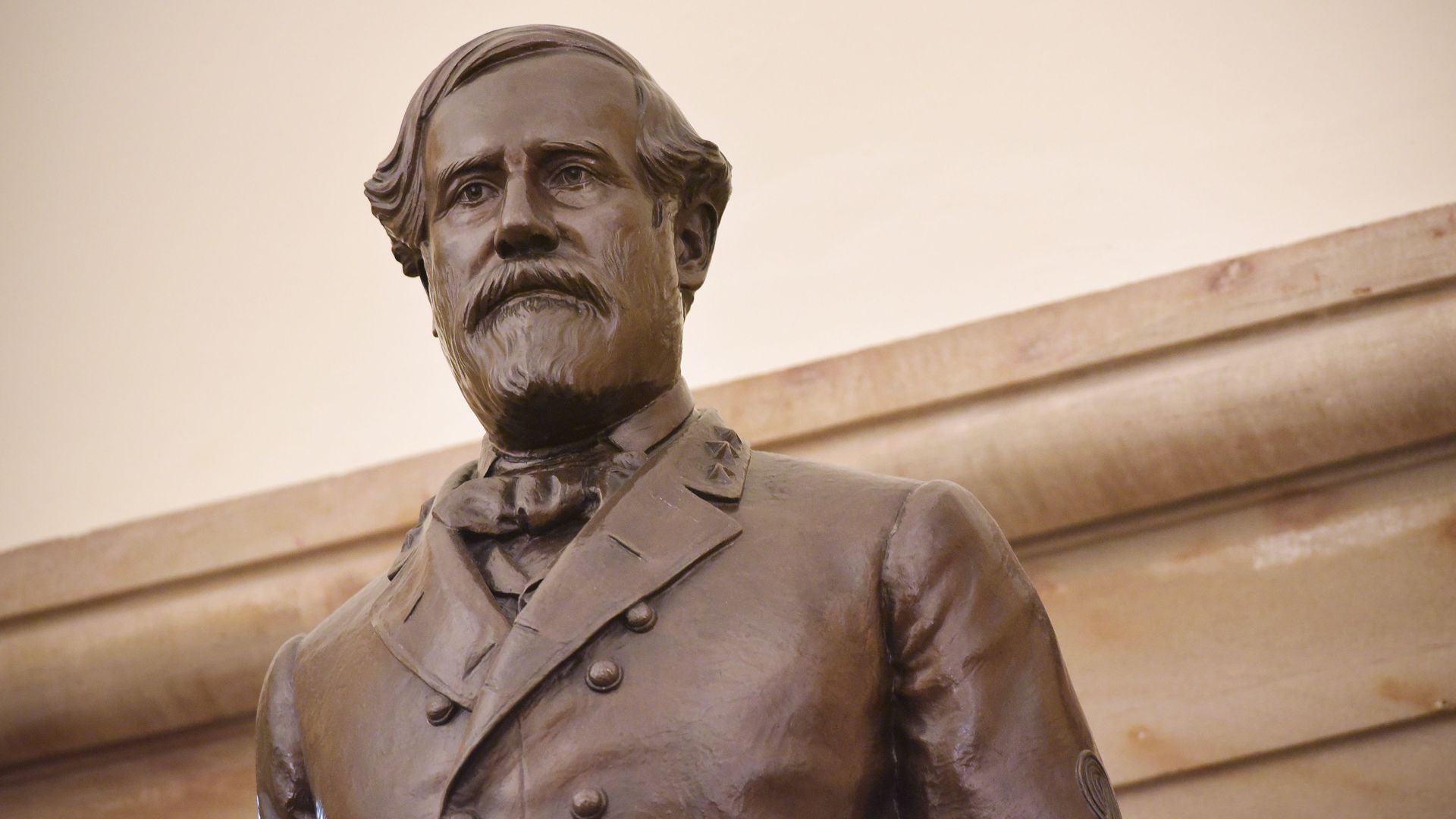 Virginia Democrats are seeking to remove a statue of Confederate General Robert E. Lee in the U.S. Capitol and possibly replace it with a tribute to an African-American leader, The Hill reports.
The big picture: U.S. Reps. A. Donald McEachin and Jennifer Wexton urged Virginia Gov. Ralph Northam in December to remove the Confederate statue. Northam filed a formal request for a bill on Thursday, falling in line with his racial reconciliation goals for the state, according to the Post. The measure would need approval from the General Assembly, of which Democrats will take control later in January.
Wexton argued in an interview: "Having Robert E. Lee represent us in the Capitol is not an accurate depiction of the commonwealth of Virginia today," per the Post.
According to a statement from a Northam spokesperson in December: "This is something the governor has long wanted to do — he is looking forward to working with the congressional delegation and members of the General Assembly to get it done this year."
Go deeper:
Go deeper