New Georgia voting machines fail to ease worries over election security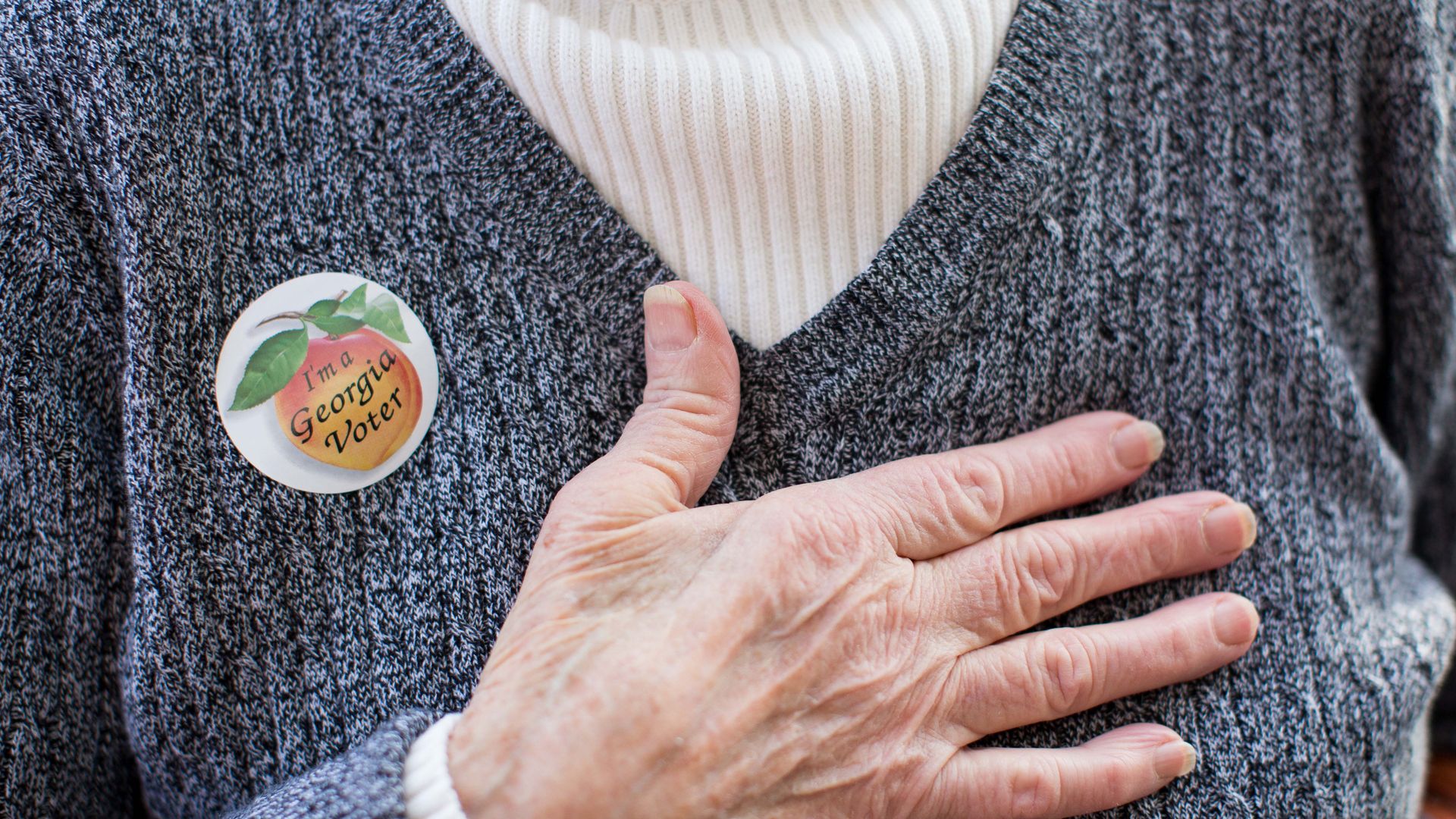 New voting machines rolled out in six Georgia counties last month were meant to resolve longstanding issues with the state's election security, but experts say vulnerabilities remain, and Georgia isn't the only state facing the issue.
Why it matters: Officials argue not enough has been done to strengthen election system protections across the country ahead of the 2020 elections. Experts persistently warn of foreign interference, as seen in the 2016 presidential election.
The state of play: Georgia's new machines are touch screen, but officials argue they're too visible from outside the voting booth. Issues with programming can also delay vote counts and cause machines to reboot at random. The machines do produce paper records, but some officials say they're insufficient and difficult to verify.
Georgia is set to roll out 30,000 of the machines in its polling facilities for the 2020 primaries.
The machines replace a paperless system struck down by a federal judge in August.
Upwards of half-a-dozen states are set to use paperless machines in the 2020 elections. Officials maintain that the new approach is risky.
Of note: Congress authorized $400 million to states last week to boost election security. Georgia is expected to receive $10 million.
Go deeper:
Go deeper