Baltimore revives controversial "spy plane" surveillance pilot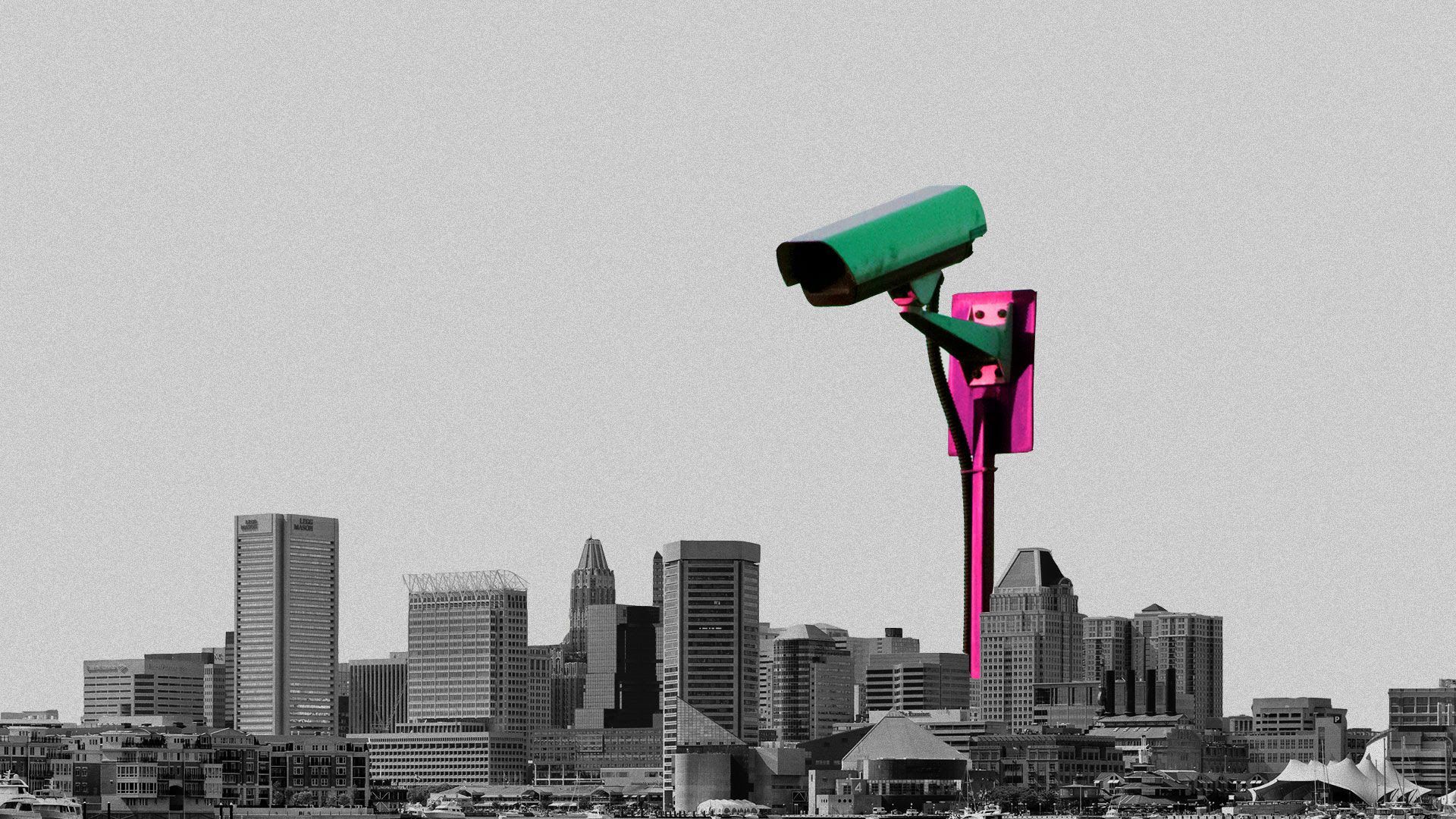 Baltimore will become the first city in the U.S. to pilot aerial surveillance, funded by philanthropists, to understand its impact on crime, per the Baltimore Sun.
Driving the news: Baltimore Police Commissioner Michael Harrison, who's been skeptical of the effectiveness of surveillance planes, has reversed course and said he supports a pilot program to let three private planes monitor the city from above.
Why it matters: The use of surveillance planes has been a controversial topic in Baltimore since 2016, when Bloomberg reported private surveillance planes had been circling the city in secret.
On one side of the debate are advocates, including the ACLU, who say use of the planes — called "spy planes" by some — will be a drastic privacy invasion.
On the other are community groups searching for ways to curb crime and record-high homicide rates.
How it works: The program is run by Ohio-based Persistent Surveillance Systems, which is backed by Texas billionaires Laura and John Arnold.
Three planes would record during daylight hours from 8,500 feet above the ground, but would not be used for real-time surveillance. Instead, law enforcement could use the footage to investigate past crimes, per the Sun.
"By funding a limited-duration pilot and a fully independent evaluation, we hope to learn whether this technology can be a useful part of Baltimore's crime reduction strategy," Arnold said in a statement.
The 4-to-6-month pilot will begin in May. Harrison said he would halt the program if it doesn't show results.
Of note: Baltimore Mayor Bernard C. "Jack" Young and Maryland Gov. Larry Hogan support the decision.
Go deeper: Baltimore wrestles with aerial surveillance
Go deeper