McConnell on Trump impeachment: "Let's quit the charade"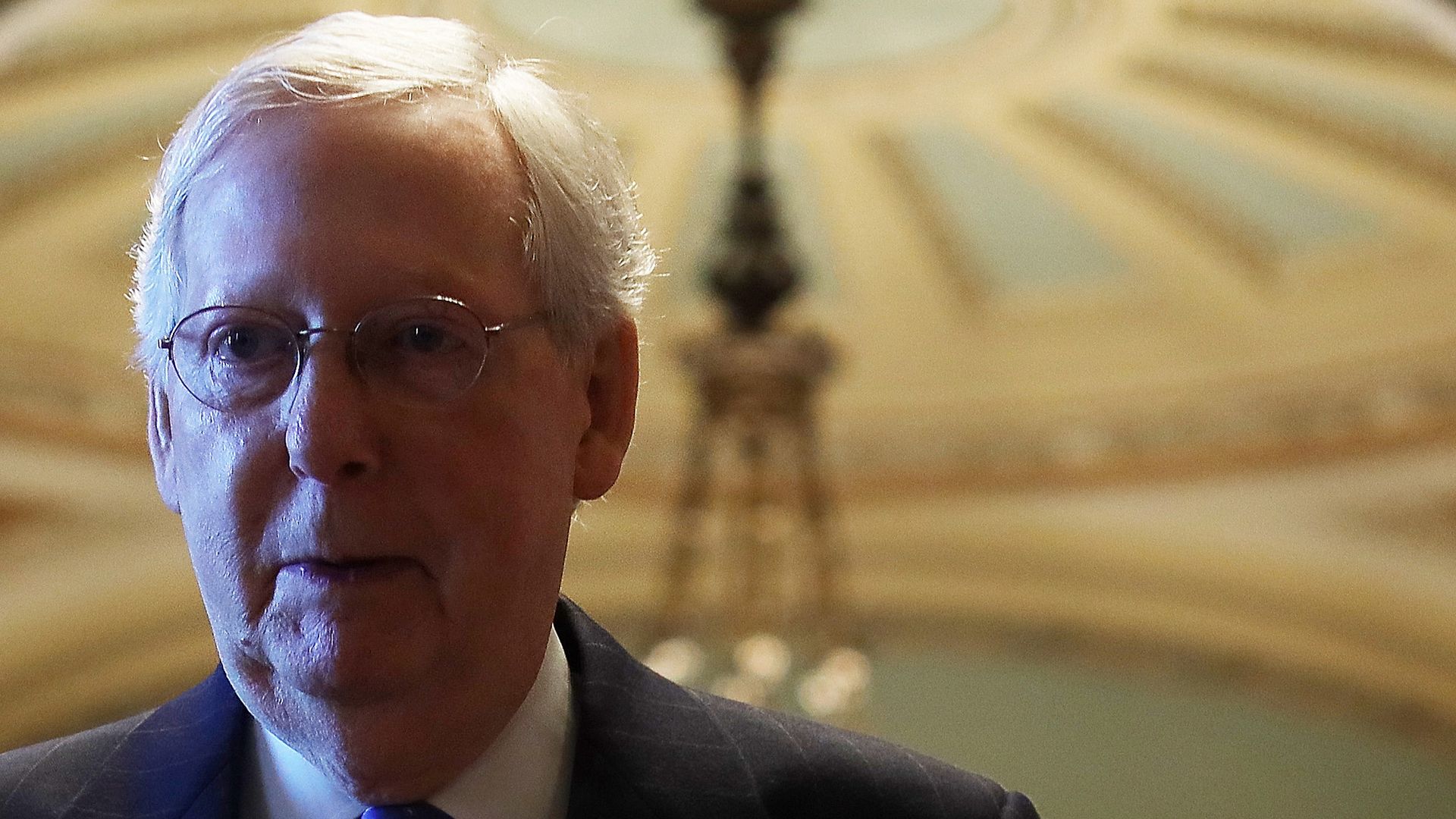 Senate Majority Leader Mitch McConnell called the impeachment of President Trump a "charade" and "political exercise" on "Fox and Friends" on Monday, but added that Senate Republicans "haven't ruled out witnesses" for Trump's upcoming trial.
The big picture: Speaker Nancy Pelosi is withholding delivering the House's approved articles of impeachment until McConnell and Senate leadership determine the rules for the trial.
What he's saying: "[Pelosi] apparently believes that she can tell us how to run the trial."
"Do you think Chuck Schumer is impartial? Do you think Elizabeth Warren is impartial? Bernie Sanders is impartial? So let's quit the charade. This is a political exercise. ... All I'm asking of Schumer is that we treat Trump the same way we treated [President Bill] Clinton."
"Look, we're at an impasse. We can't do anything until the speaker sends the papers over, so everybody enjoy the holidays."
Go deeper: 99% of the Trump campaign's TV ads this year discussed impeachment
Go deeper