Nearly 200 evangelical leaders rebuke Christianity Today for anti-Trump editorial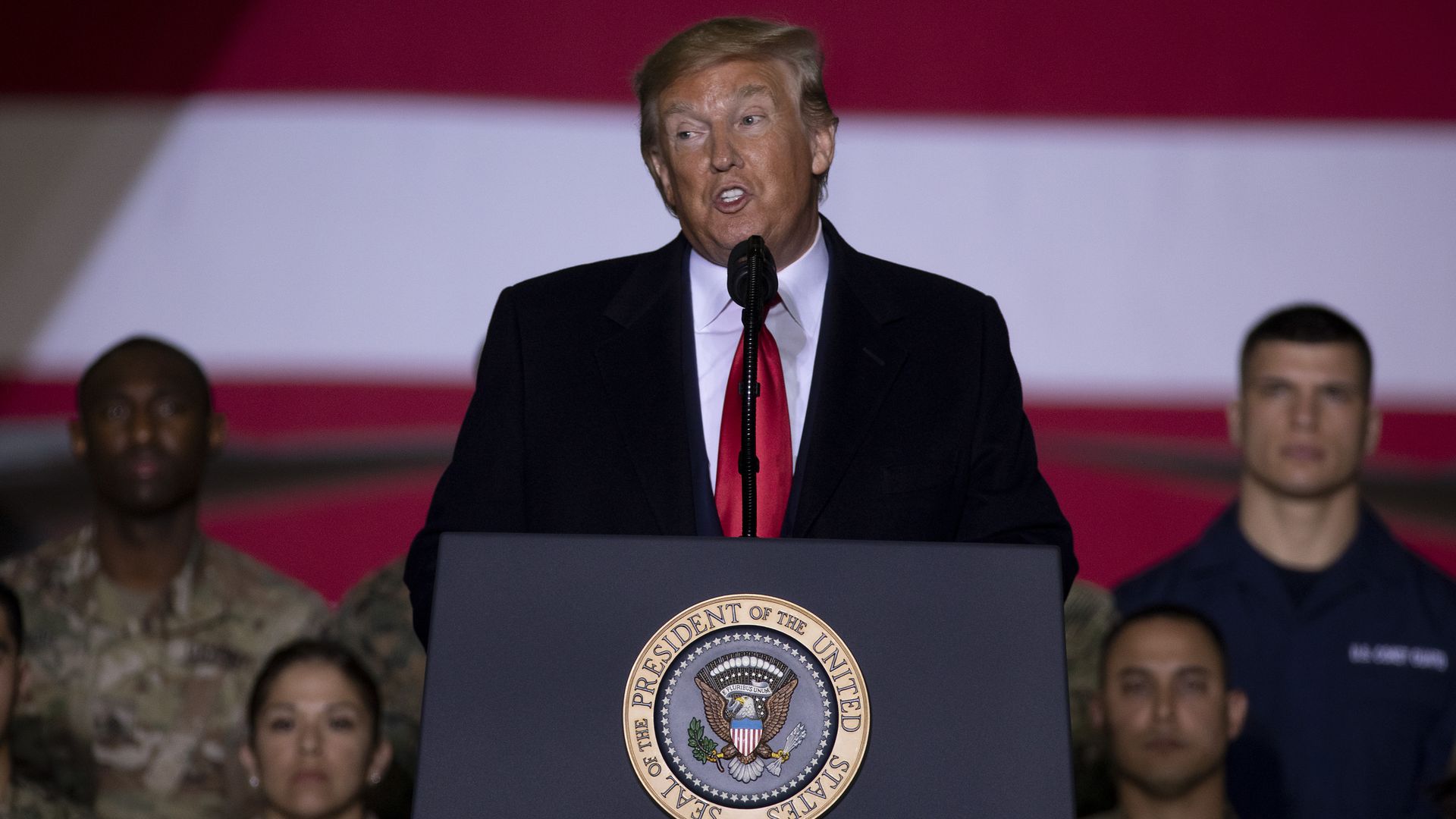 A group of nearly 200 conservative evangelical leaders sent a letter Sunday rebuking a Christianity Today editorial that called for President Trump's removal, the AP reports.
The big picture: The evangelical leaders wrote to the magazine's president, Timothy Dalrymple, saying that the piece from editor-in-chief Mark Galli "offensively questioned the spiritual integrity and Christian witness of tens-of-millions of believers who take seriously their civic and moral obligations."
"We are not theocrats, and we recognize that our imperfect political system is a reflection of the fallen world within which we live, reliant upon the grace of the Lord Jesus Christ, which is freely given to sinner and saint, alike," the group wrote.
"It not only targeted our president; it also targeted those of us who support him, and have supported you."
Notable signatories (full list and text of the letter, via Christian Post):
Former Arkansas Gov. Mike Huckabee.
Former Minnesota Rep. Michele Bachmann.
George Wood, chairman of the World Assemblies of God Fellowship.
Rev. Tim Hill of the Church of God.
The state of play: Galli defended his call to remove Trump from office during a Sunday show appearance, explaining that he did not make a "political judgment," but rather a "moral" one.
"He gives us what we need on pro-life, but he's got this bad character. The fundamental argument I'm making is: We crossed a line somewhere in the impeachment hearings, at least in my mind — that balance no longer works," Galli said.
Dalrymple also defended the editorial and publication, which was founded by Billy Graham, in a piece published over the weekend, saying the magazine is "theologically conservative" and "does not endorse candidates."
"Out of love for Jesus and his church, not for political partisanship or intellectual elitism, this is why we feel compelled to say that the alliance of American evangelicalism with this presidency has wrought enormous damage to Christian witness," Dalrymple wrote.
Go deeper:
Go deeper