New Zealanders hand over 50,000 semi-automatic weapons to government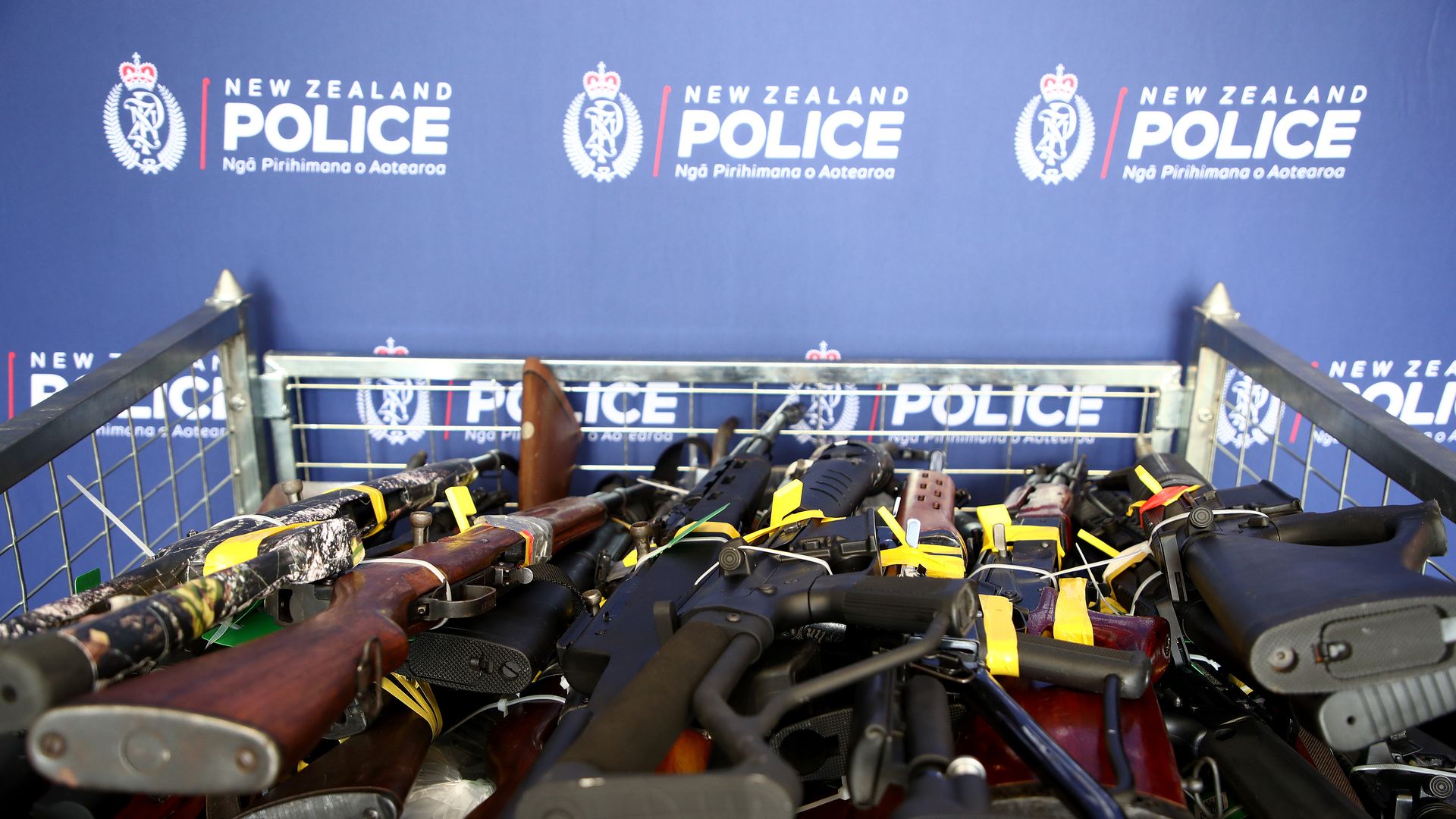 The government of New Zealand said on Saturday that roughly 33,000 gun owners turned in more than 50,000 firearms as part of a six-month buyback program following an assault weapons ban that wrapped up Friday at midnight, AP reports.
Why it matters: The government banned most semi-automatic weapons within a month of the Christchurch mosque attack, which killed 51 people. However, critics claim many owners have illegally kept their firearms, AP writes.
An additional 2,700 guns were modified to make them compliant with government standards, and authorities say they've seized another 1,800 guns from gangs since March, per AP.
What they're saying:
Police Minister Stuart Nash said criminals wouldn't be able to access the guns as easily given they often stole the weapons from law-abiding gun owners, who no longer have them, according to AP.
Nicole McKee, a spokesperson for Council of Licensed Firearms Owners, said people kept nearly two-thirds of banned weapons because they weren't adequately compensated and no longer trusted the government.
Go deeper:
Go deeper