House Democrats delay delivery of Trump articles of impeachment to Senate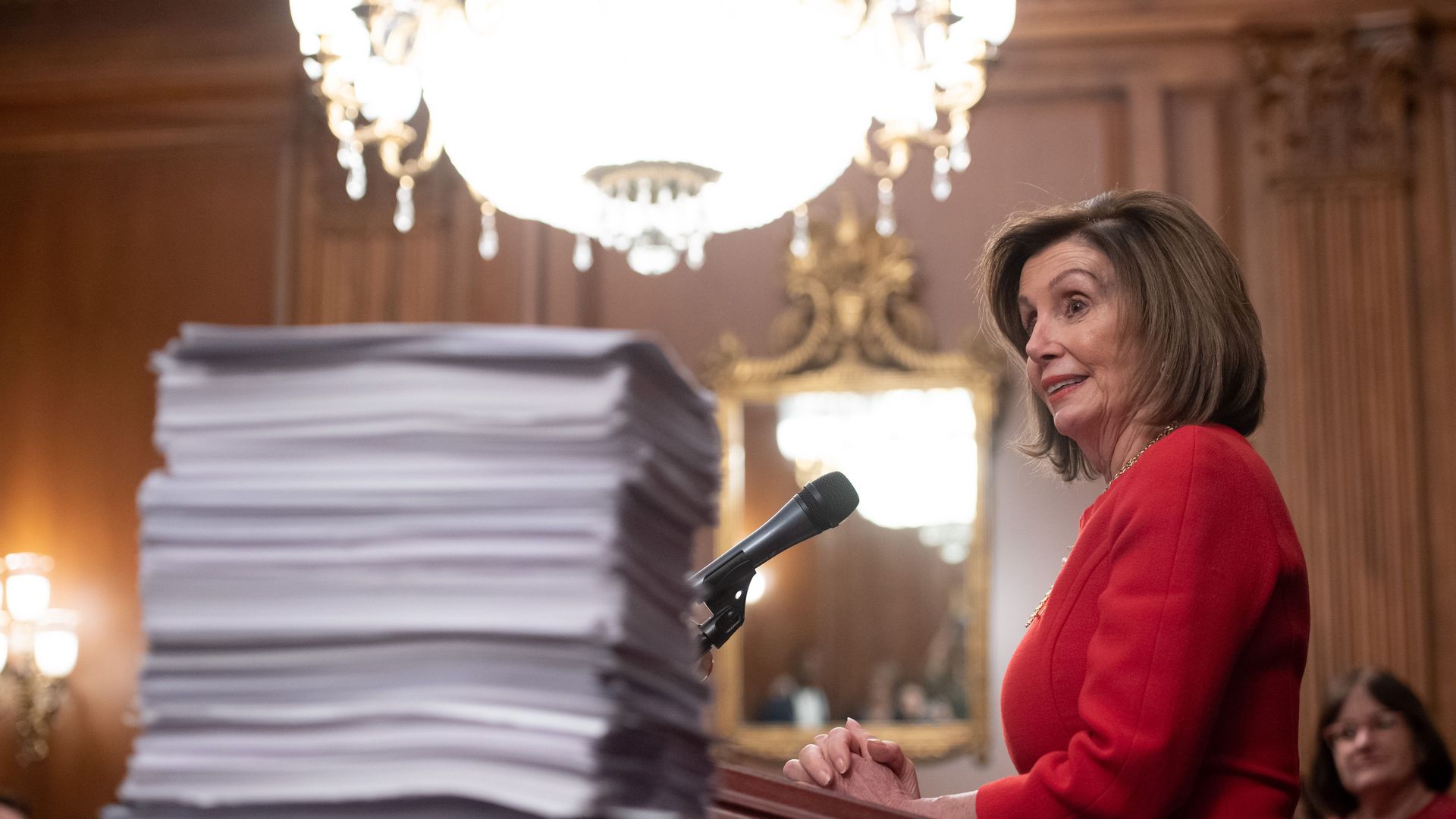 It'll be weeks before there's a Senate impeachment trial, after Congress left for Christmas without the House sending the articles of impeachment across the Capitol to trigger a trial.
The state of play: Speaker Nancy Pelosi still hasn't named House managers, which means the articles likely won't be sent to the Senate until after Congress returns from recess on Jan. 7.
Senate Majority Leader Mitch McConnell had initially hoped to begin the Senate trial immediately upon returning from recess. This all but guarantees that will not happen.
Meanwhile, President Trump has been strategizing internally with his counsel about what they can do if Pelosi decides to hang onto the articles for an extended period.
Why it matters: Some House Dems floated delaying delivery of the articles as a way to push for more favorable terms for the Senate trial.
McConnell said on the floor yesterday: "Some House Democrats imply they are withholding the articles for some kind of 'leverage' so they can dictate the Senate process to senators. I admit, I'm not sure what 'leverage' there is in refraining from sending us something we do not want!"
The bottom line: Pelosi has signaled that she doesn't plan a long standoff with the Senate.
Go deeper: Pelosi downplays delaying delivery of impeachment articles to Senate
Go deeper