Trump's moves on drug importation, may not achieve much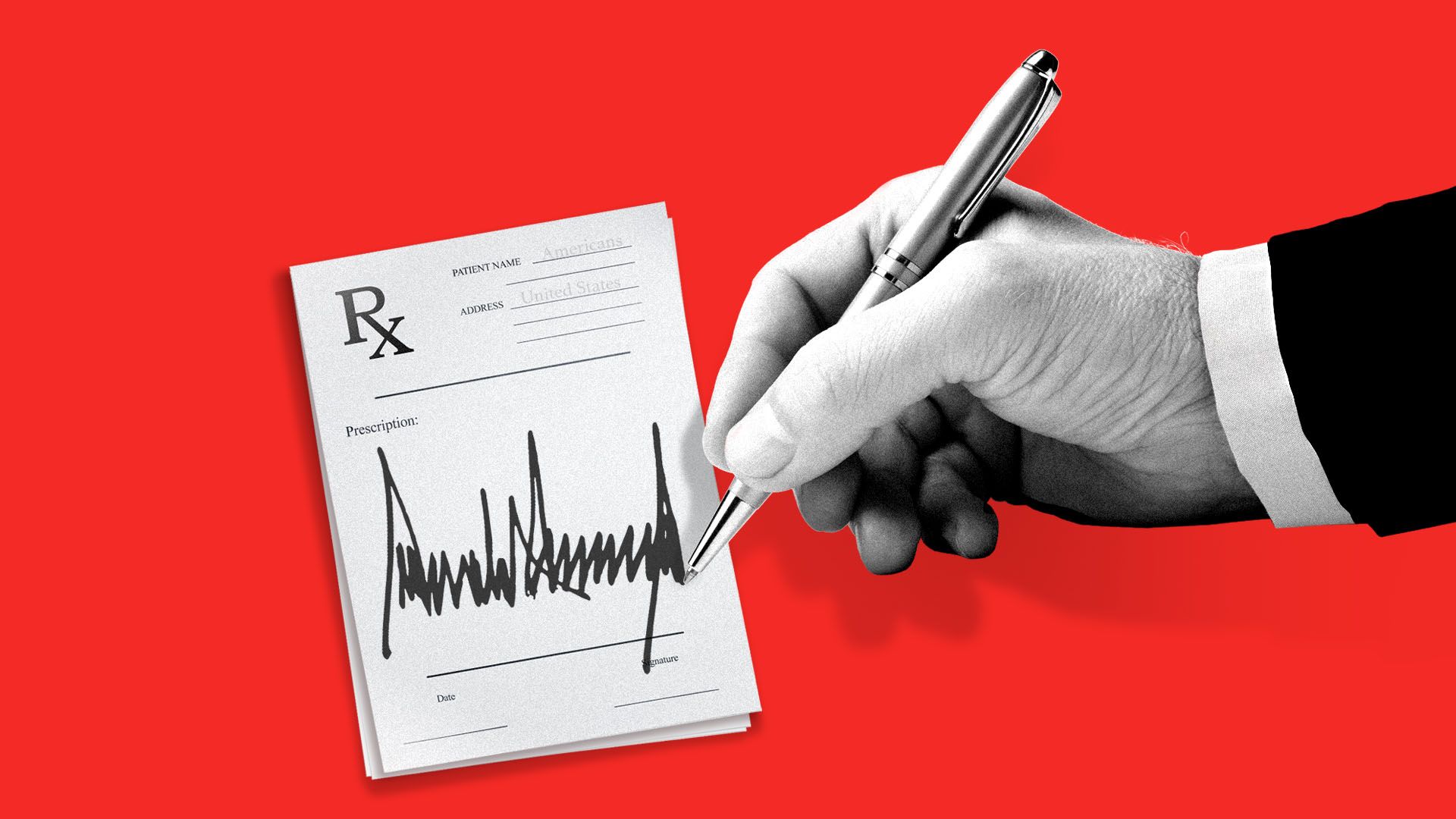 Even if the Trump administration is able to implement its latest plan to let people import prescription drugs from Canada, it probably won't make much of a difference, experts say.
Between the lines: Canada doesn't have nearly enough drugs to meet American demand, and even if it did, it doesn't want to send them to us at the expense of its own market.
Details: The administration unveiled two paths to importation yesterday.
States, wholesalers or pharmacists can ask the federal government to approve a demonstration project, only including certain drugs, only from Canada.
Drug companies could import their own products from other countries, at the lower prices they charge there.
Yes, but: "Canada is a much smaller country than is the United States ... and at least some stakeholders have argued that the Canadian market cannot supply medicines to the much larger US market without experiencing drug shortages," Washington University law professor Rachel Sachs wrote in Health Affairs over the summer.
Go deeper: We can't just take Canada's drugs
Go deeper