Pelosi downplays delaying delivery of impeachment articles to Senate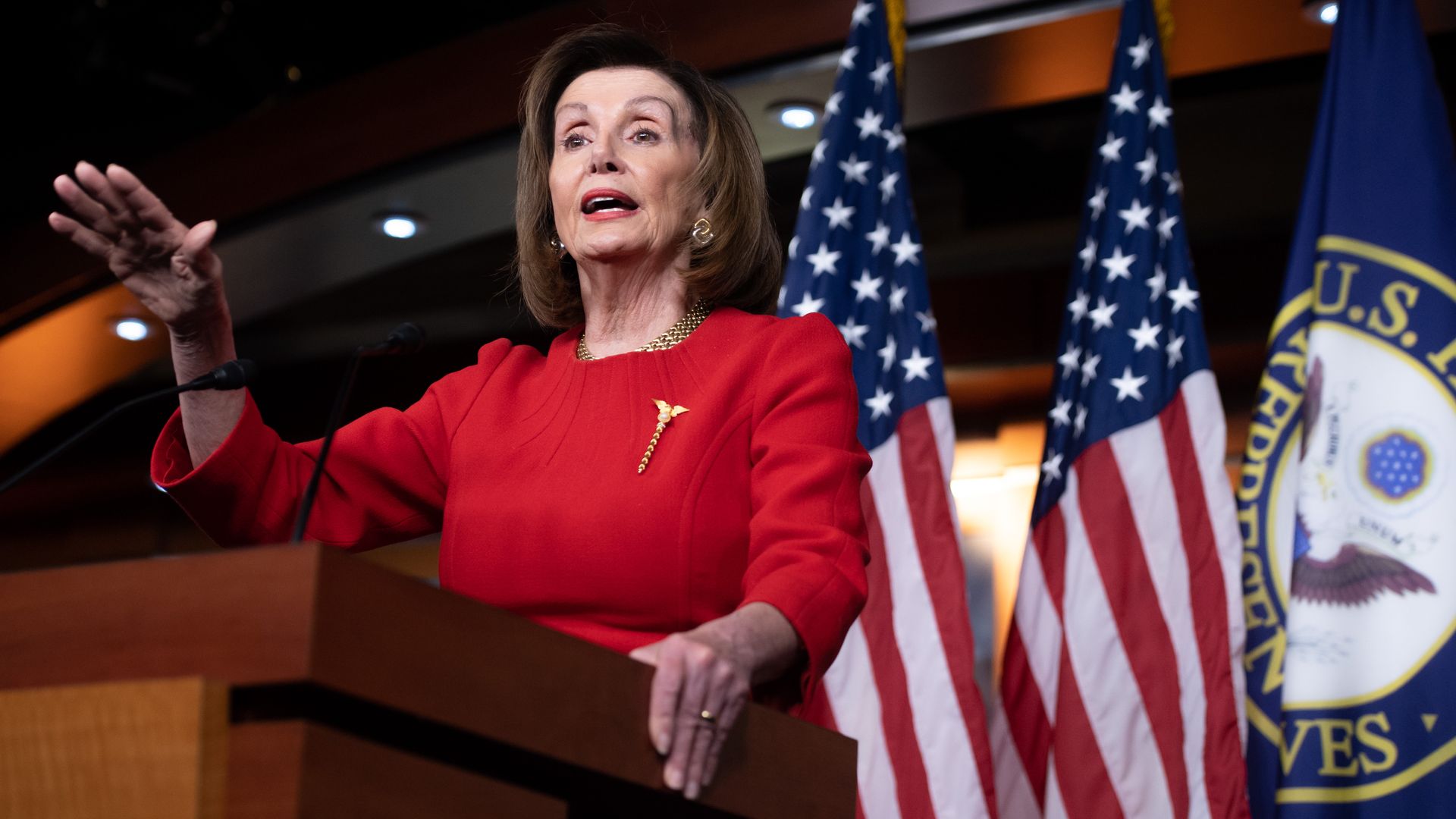 Speaker Nancy Pelosi said Thursday that she plans to name House managers for President Trump's impeachment trial in the Senate after that chamber's leaders set the parameters for what the trial will look like, suggesting that the newly passed articles of impeachment will be transmitted to the Senate soon after.
Why it matters: Some House Democrats floated delaying the delivery of the articles in an effort to buy more time and potentially more favorable terms for the Senate trial. However, Pelosi signaled that she doesn't plan for there to be a long standoff with the Senate.
"We're ready. When we see what they have, we'll know who and how many" House managers to send over, she said during her weekly press conference before the holidays.
Pelosi added that, in past impeachments, the Senate laid out the guidelines for a trial before the House delivered the articles of impeachment.
She also responded to GOP criticism that she's "playing games" by holding onto the articles: "Frankly, I don't care what the Republicans say."
The bottom line: Until the Senate is given the articles of impeachment, a Senate trial cannot take place. While Pelosi offered some more clarity on what that timeline will look like, she would not commit to any specific details.
The eventual Senate trial is expected to be as short as two weeks, and it will likely involve no new witnesses, according to sources familiar with the discussions.
Go deeper: House Democrats' drama on delivering Trump's impeachment articles
Go deeper