The Trump campaign's plan to counterprogram impeachment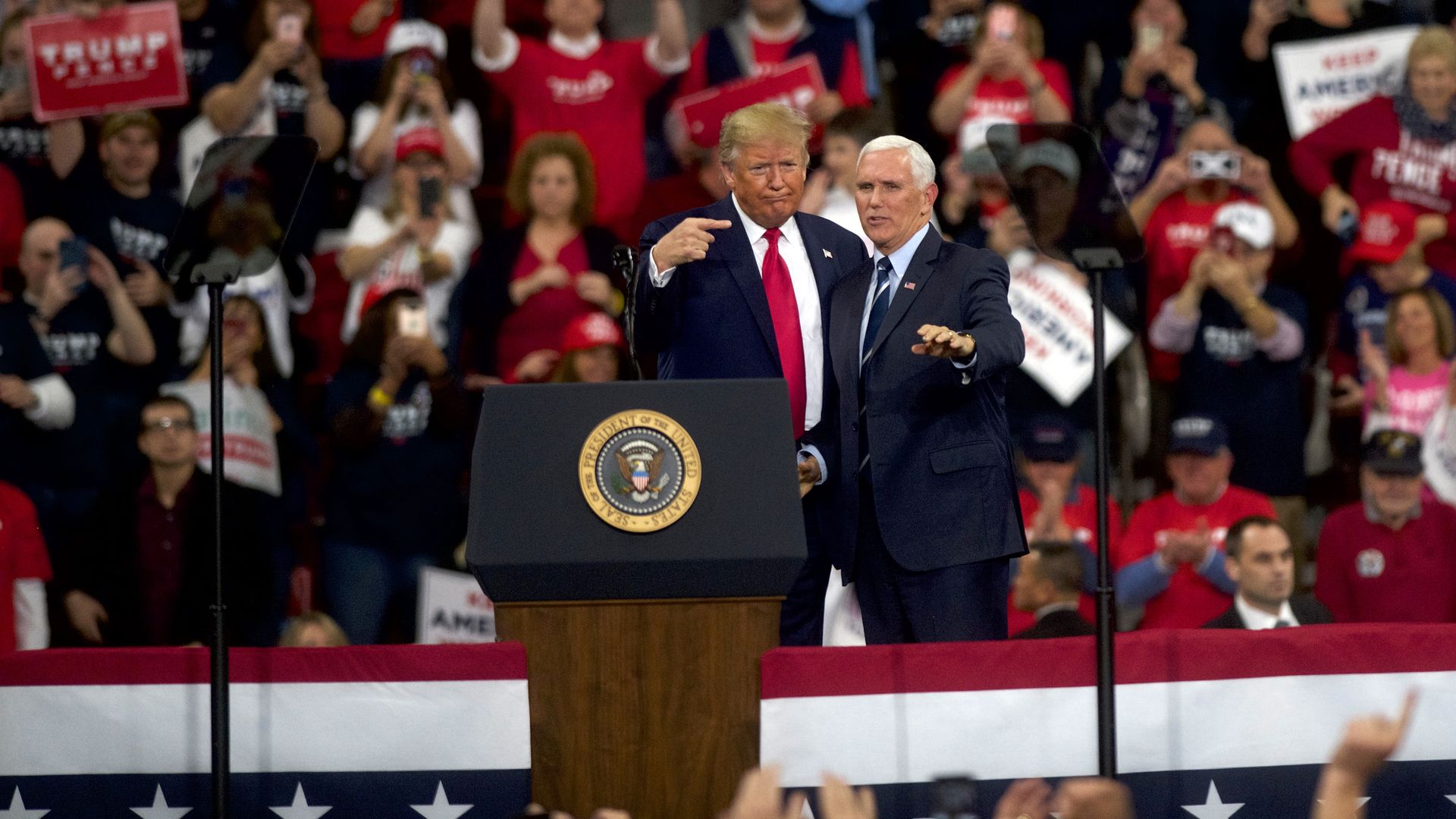 To counterprogram impeachment coverage in prime time, President Trump and Vice President Pence will appear together this evening at a "Merry Christmas Rally" thrown by Trump's re-election campaign in Battle Creek, Mich.
Why it matters: Trump's re-election campaign and the RNC have been working together for months to strike back against impeachment and use it to augment fundraising.
The campaign will also run heavy online fundraising based on impeachment — a tactic that has already yielded millions of dollars — and will bolster it with online videos, a senior campaign official told Axios.
In a joint effort with the RNC, Trump campaign spokespeople and surrogates "will be fanning out on cable TV, radio and local TV," the official added.
The Trump campaign will push two themes in online videos to counter impeachment, the official said:
That House Democrats have been talking about impeaching Trump since the earliest days of his presidency.
Clips of the same House Democrats talking about the impeachment of Bill Clinton in 1998. The purpose is to brand the Democrats as hypocrites.
Go deeper: Capitol Hill digs in as Trump's impeachment looms
Go deeper