Peter Thiel, the bridge between Trump and Facebook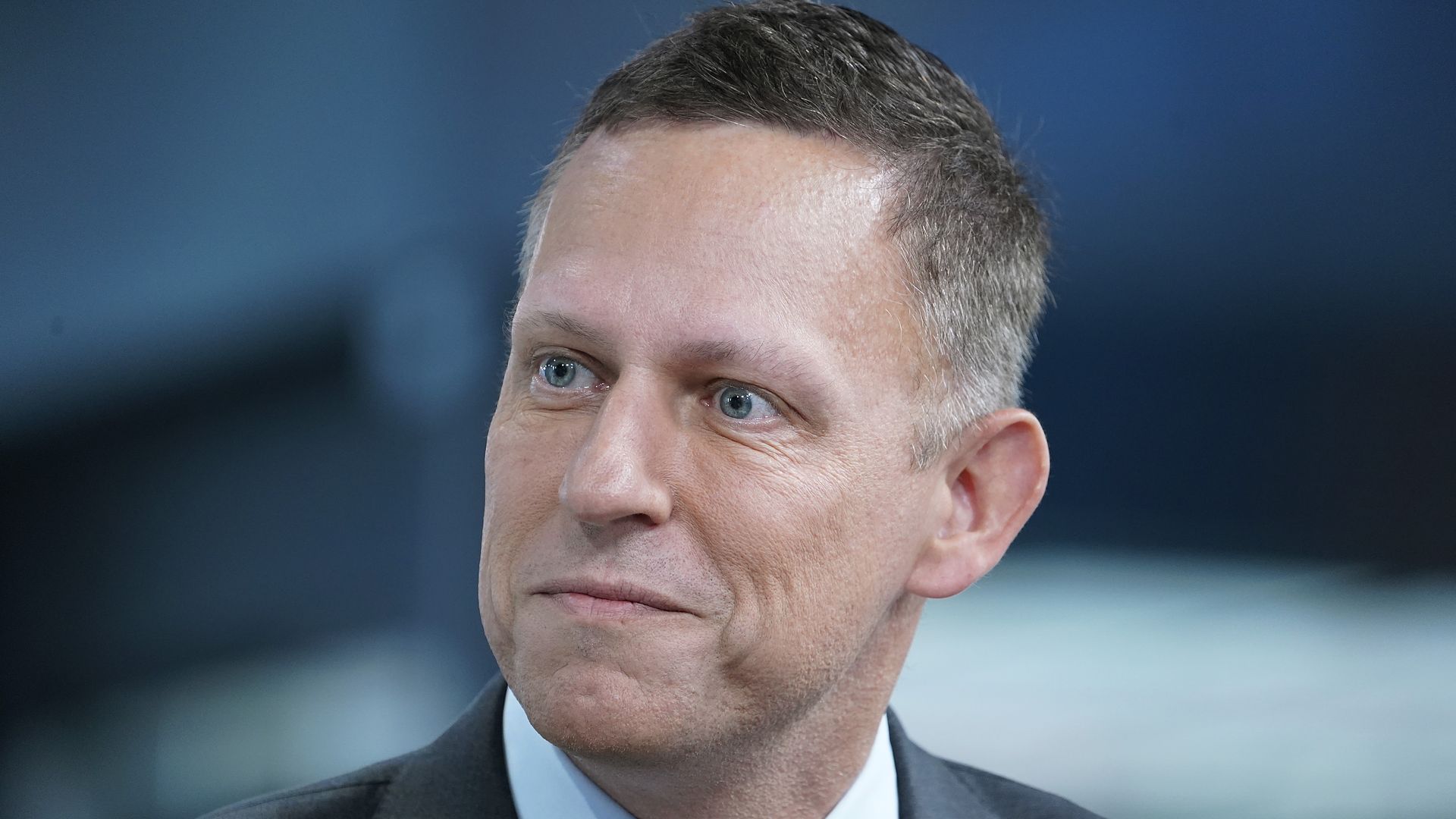 Silicon Valley was abuzz Tuesday after a Wall Street Journal report that Peter Thiel, the tech industry's most prominent Trump supporter, is also a key architect and promoter of Facebook's anything-goes political ad policy.
Why it matters: The report was seized on by Facebook critics who have argued that the ad policy, which exempts candidates' ads and speeches from the site's fact-checking policies, skews pro-Trump. It also highlighted Thiel's role as the key intermediary between Facebook headquarters and the White House.
Driving the news: As Facebook's leadership has debated internally whether to bow to public pressure over the political ad rules, Thiel —who was Facebook's first outside investor in 2004 and has sat on the company's board since 2005 — has advised CEO Mark Zuckerberg to stand fast.
The big picture: Since 2016, Thiel — a billionaire who made his first fortune at Paypal and co-founded the national-security data mining firm Palantir — has been building bridges between Trump and Facebook.
In 2018, reports surfaced that Thiel had cooled on the president, and that he now viewed the Trump administration as "incompetent," too.
Between the lines: Thiel courts controversy and relishes contrarianism.
The bottom line: Facebook argues that Thiel's outsize role brings needed ideological diversity to the company's councils. But for critics who believe that Facebook's political neutrality claims don't pass the sniff test, the Journal story provides fresh ammo.
Go deeper