U.S. and Israeli national security advisers discuss unrest in Iran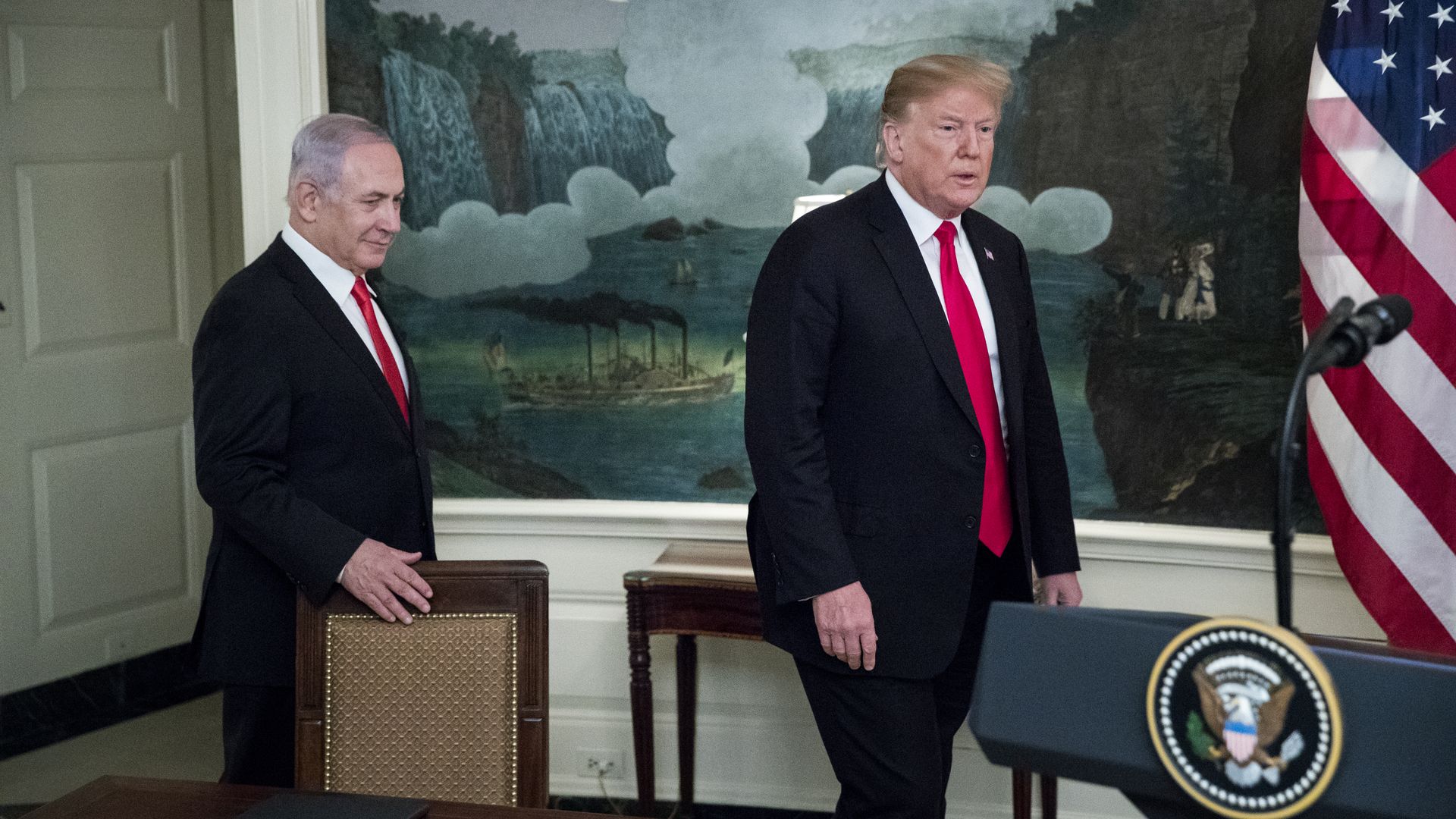 White House national security adviser Robert O'Brien met his Israeli counterpart, Meir Ben Shabbat, today at the White House. According to a joint statement issued at the end of the meeting, they discussed the domestic unrest in Iran among other topics.
Why it matters: Israeli officials say there's now an opening — due to unrest inside Iran, anti-Iran protests in Iraq and demonstrations in Lebanon — to put even more pressure on Iran's government and weaken its regional influence.
"The two agreed to continue close coordination on countering Iran's destabilizing influence and activities in the region, as well as monitoring the ramifications of unrest within Iran."
— From the joint statement, which also said they discussed Syria, Iraq, Lebanon and other regional issues.
O'Brien also told Ben Shabbat that "common interests between Israel and Arab states ... made new regional partnerships possible to counter Iran's malign influence and create a more prosperous and peaceful future for all."
According to the statement, O'Brien and Ben Shabbat directed their respective teams to continue joint working groups in the months ahead in the areas of cyber, intelligence, and telecommunications security to counter the threats posed by Iran and other actors.  
Go deeper