Christmas trees are sparse this year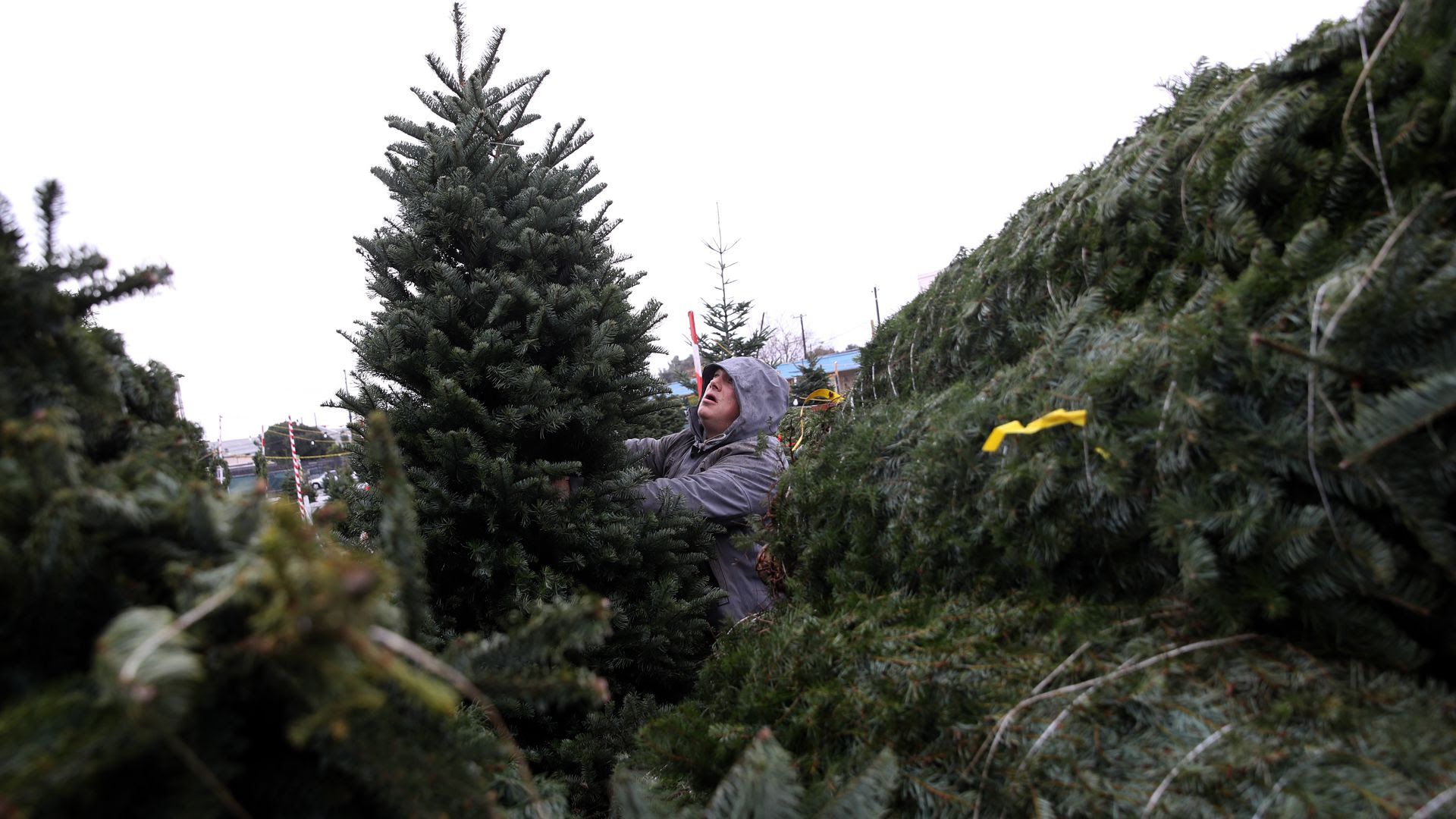 Demand for Christmas trees plummeted during the recession 10 years ago, so tree growers scaled back planting. Tree demand bounced back, but supply didn't.
Why it matters: Buyers are paying more for trees due to the shortage. According to the National Christmas Tree Association, the average price of a tree was $36 in 2008. The price spiked to $78 in 2018.
The average Christmas tree takes seven years to grow to a typical height, per the association, though some varieties can take up to 15 years. Fraser firs, a popular variety for Christmas trees, take about 10 years to mature.
The big picture: Drought conditions have also made growing more difficult. "We lose quite a few there because they dry out and die," Richard Kreh, who grows and sells Christmas trees in Stuart, Virginia, told ABC-13 WSET.
Yes, but: Despite the higher prices, business is booming as shoppers scrambled to find a tree this year.
The shortage is expected to be short-lived. Ronnie Richardson of Whitetop, Virginia, told the Bristol Herald-Courier. "The supply will be back in just a few years."
Go deeper: Tight supply is driving a rise in Christmas tree prices
Go deeper