Deadly winter storms sweep Midwest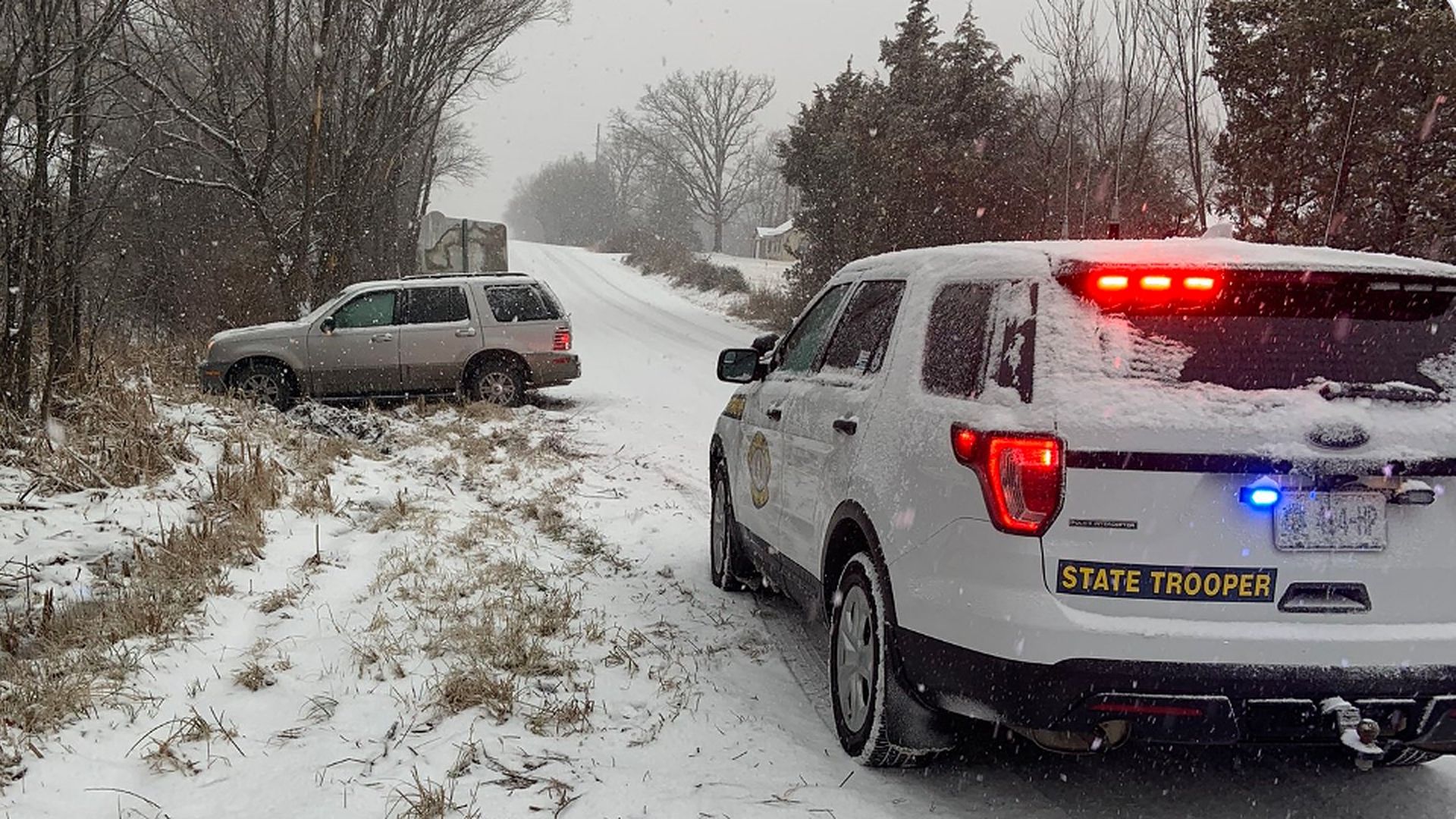 A storm that's dumping almost a foot of snow across much of the Midwest has killed at least nine people as it tracks toward the Northeast, AP reports.
The state of play: The storms have caused schools to close and caused traffic chaos across the region, AP notes.
Nine people were killed in crashes on icy conditions Sunday — three in Missouri, three in Nebraska, two in Indiana and one in Kansas.
Missouri State Highway Patrol tweeted it had responded to over 660 calls for help from stranded motorists and attended 685 traffic crashes.
What to expect: "A swath of wintry precipitation will affect areas from the Central Plains to the Northeast through Tuesday, with locally heavy snowfall over interior Northeast and New England," the National Weather Service said in a statement.
Go deeper