Joe Biden is "healthy, vigorous," doctor's report says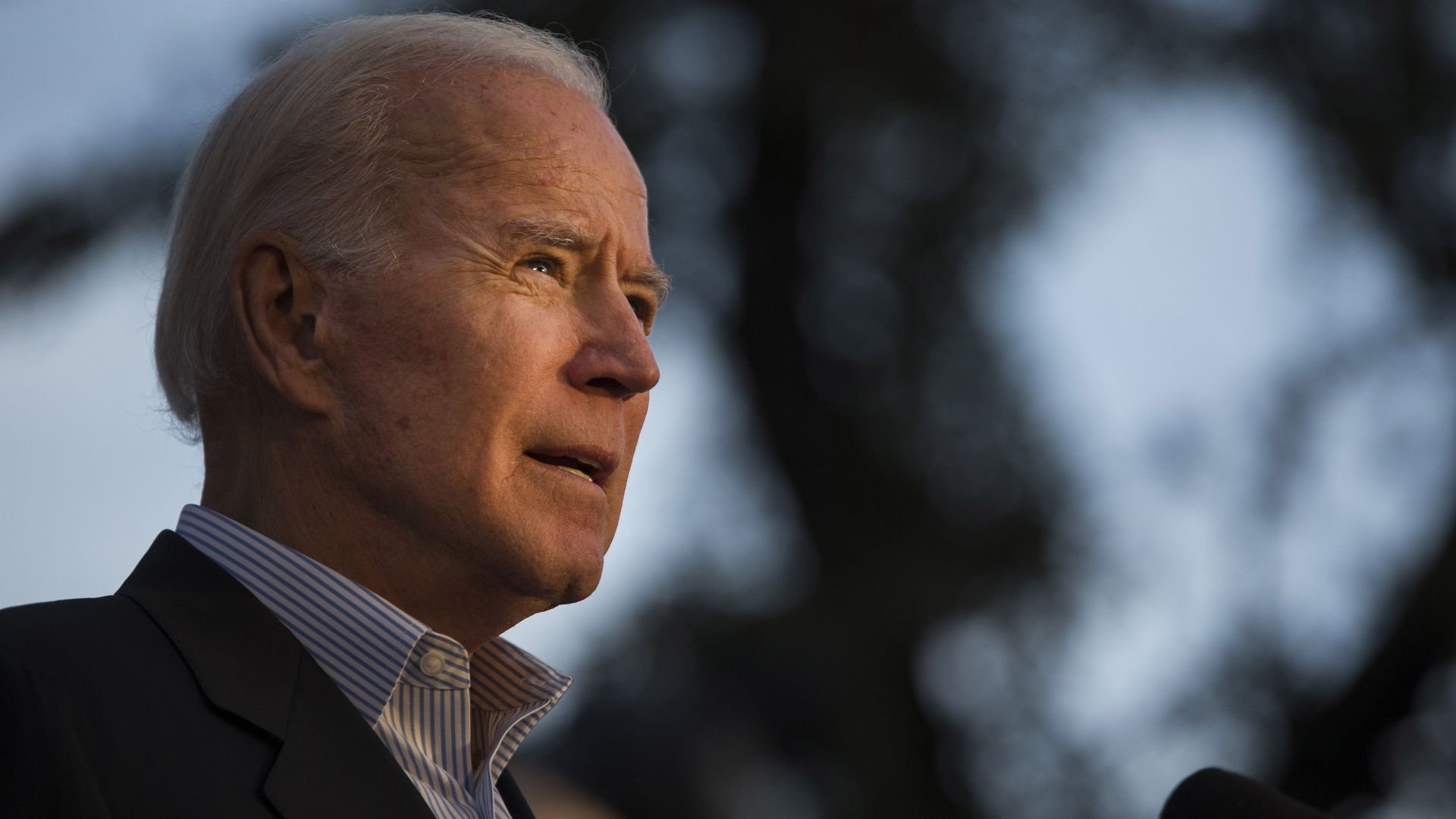 Former Vice President Joe Biden is a "healthy, vigorous, 77-year-old male who is fit to successfully execute the duties of the Presidency," a doctor's report released by his 2020 campaign on Tuesday says.
The big picture: Top candidates Biden, Elizabeth Warren and Bernie Sanders are each older than 70 years old. They promised on the debate stage in September to release their medical and surgical histories before the primary's first votes are cast.
Warren has also released hers, while Sanders, who had a heart attack earlier this year, said he'd release his records "at the appropriate time."
Details: Biden had an intracranial hemorrhage from a cerebral aneurysm in 1988. A 2014 CT angiogram showed no recurrence. He has no history of diabetes, tobacco use or cancer other than localized non-melanoma skin cancers.
Biden's records from 2009 to 2017 show he's been treated for...
Non-valvular atrial fibrillation, but this does not require medication or treatments.
Hyperlipidemia, which is treated with Crestor.
Gastroesophageal reflux, which makes him clear his throat frequently. He uses over-the-counter Nexium.
Seasonal allergies he's had most of his life.
The bottom line: About 50% of Democrats told Pew Research Center that they want a president in their 50s. Former President Jimmy Carter has said he couldn't have managed the role of commander in chief at 80 years old.
President Trump is 73 and became the oldest first-term president when inaugurated.
Read Biden's full medical report:
Go deeper: Bernie Sanders and Democrats' age problem
Go deeper