Congress reaches deal for $425M towards election security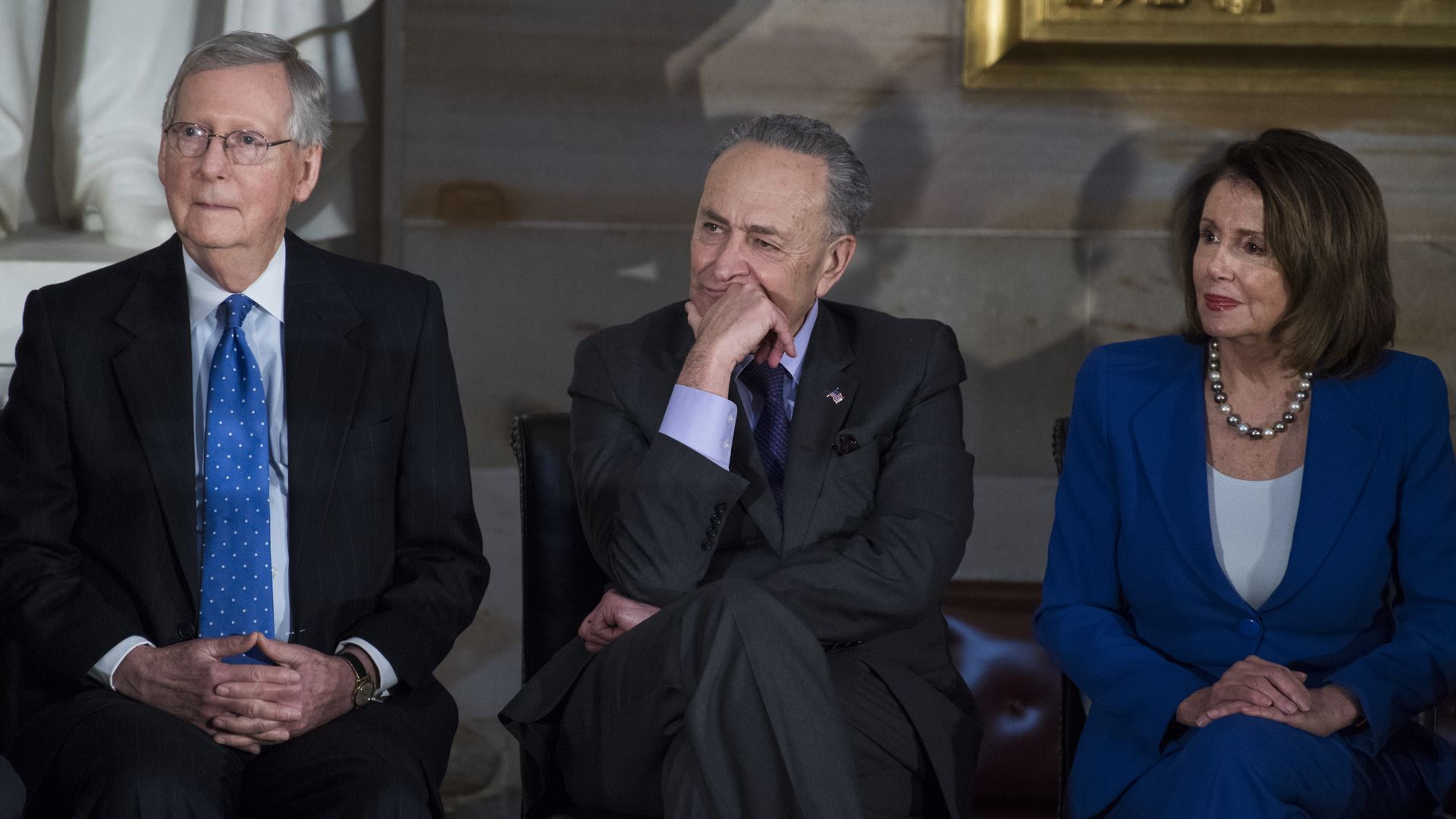 Congress has reached a deal allocating $425 million towards revamping election security just in time for the 2020 presidential election.
The big picture: The funding is part of a spending deal set to be passed this week and sent to President Trump's desk. Negotiators have been working out differences between proposals from the Democrat-led House and the GOP-led Senate.
The $425 million valuation is a compromise between the two parties, with Democrats originally favoring $600 million and Senate Majority Leader Mitch McConnell (R-Ky.) previously saying he would support $250 million, NPR notes.
This is the second batch of funding to go towards election security since the 2016 election. Intelligence communities report that Russians infiltrated American election systems that year, penetrating government networks in two states.
Go deeper: Microsoft posts code for election security software
Go deeper