Judge authorizes purge of 300,000 from Georgia voter rolls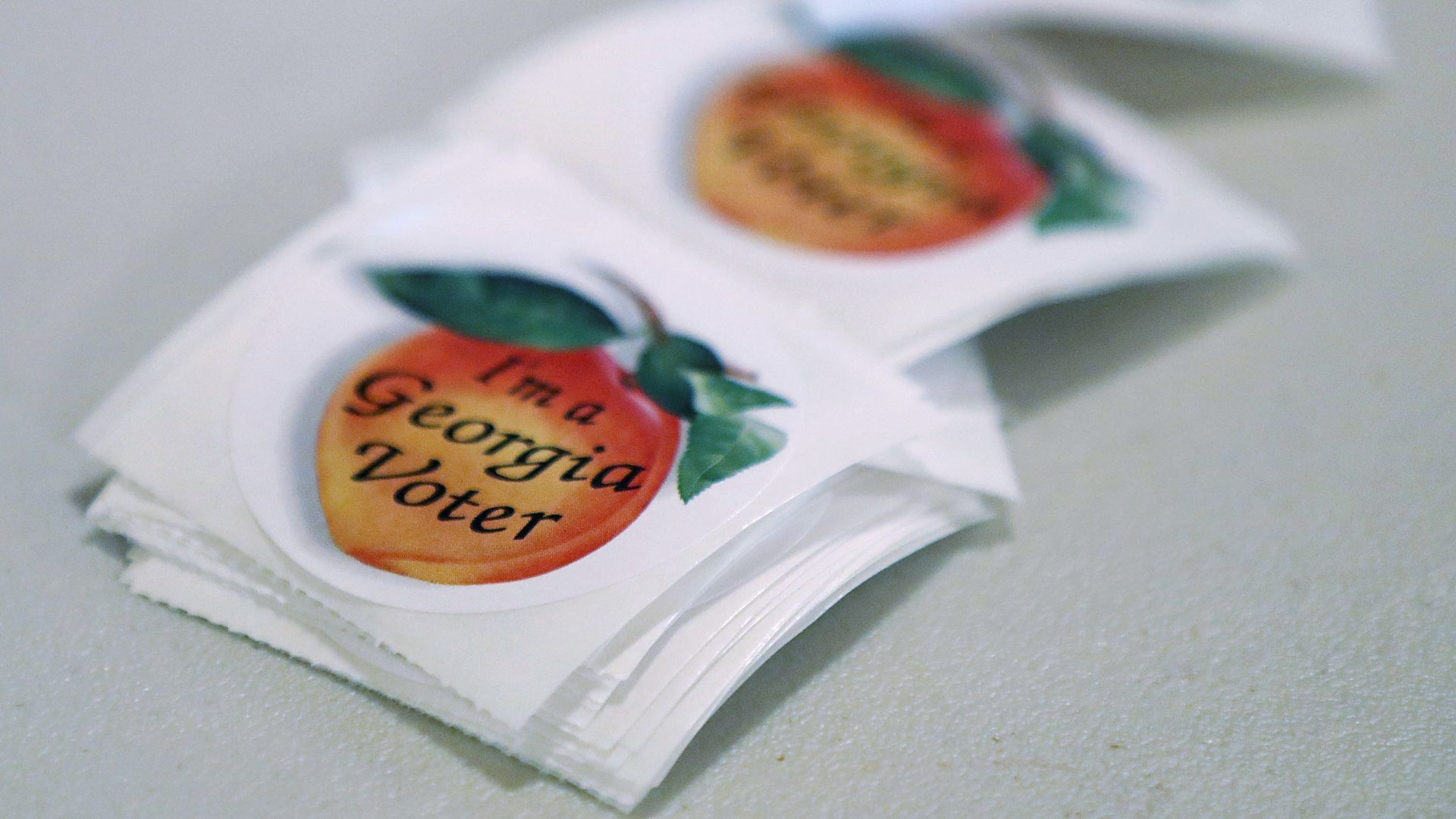 A federal judge authorized Georgia officials to follow through with a plan Monday night to cancel approximately 300,o00 inactive voter registrations, the Atlanta Journal-Constitution reports.
The big picture: Voter suppression has been a hot-button issue in Georgia in the wake of the 2018 gubernatorial race between Stacey Abrams (D) and now-Gov. Brian Kemp (R). Abrams has called Kemp an "architect of voter suppression" for attempting to purge voter rolls while serving as Georgia's secretary of state.
A state law known as the "use it or lose it" rule allows voter registrations to be terminated if an individual has not cast a ballot in recent years, which activists say disproportionately affected minority communities in the 2018 election.
AJC notes: "Georgia voters facing cancellation were declared 'inactive' after three years in which they failed to participate in elections, contact election officials, respond to election officials' mail or update their registrations. Then their registrations could be voided after they missed the next two general elections."
What to watch: A change in state law has expanded the three-year period to five years. The group Fair Fight Action, which is suing the state over voting rights, argues the new law should be applied to voters who were declared inactive prior to the change.
District Judge Steve Jones will determine on Thursday whether inactive voters can be removed from the rolls after seven or nine years, but officials will be allowed to move forward with the purge in the meantime.
Go deeper:
Go deeper