DNC chair: "Everything that we have done has been completely fair"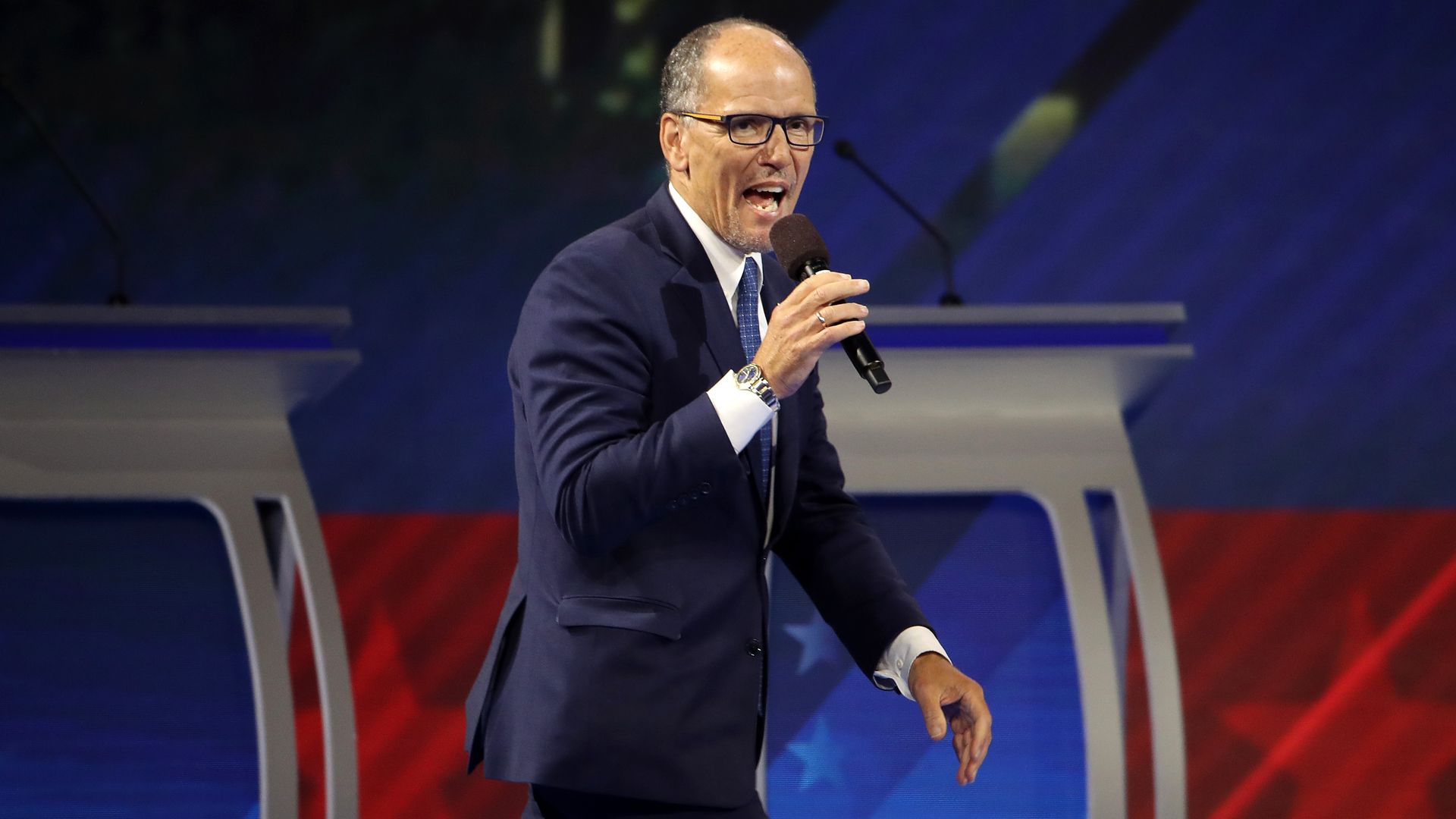 Democratic National Committee chair Tom Perez told the New York Times that while he hears 2020 candidates' frustrations over the qualification criteria for primary debates, he believes everything the committee has done has been "completely fair and transparent."
Driving the news: Sen. Cory Booker (D-N.J.), who failed to qualify for the December debate, circulated a letter over the weekend urging the DNC to lower its debate qualifications for the January and February debates. Nine candidates have signed the letter, including the seven who qualified to appear on stage Thursday.
Booker has sought to bring attention to the fact that the December stage — with the exception of entrepreneur Andrew Yang — will be entirely white. Booker and former governor of Massachusetts Deval Patrick are the only two black candidates left in the race, following Sen. Kamala Harris' (D-Calif.) exit earlier this month.
The letter requests that the DNC use either polling or fundraising thresholds as a debate qualification. Both are currently required, with December's thresholds set at 200,000 individual donors and 4% support in four qualifying national polls, or 6% support in two early-state polls.
Perez has already decided the January debate will continue to require both thresholds and reiterated that decision to the Times: "I'm a huge fan of Cory Booker. I think the world of him. ... And if voters are disappointed that he hasn't qualified, then when they answer the phone, they need to express their preference for Cory Booker."
The push for lower qualifications also comes the same week as a coordinated effort from all seven Democrats to boycott the December debate if an ongoing union dispute at the venue, Loyola Marymount University, is not resolved.
Perez, who beat out now-candidate Pete Buttigieg in the 2017 race to become DNC chair, told the Times he does not intend to serve for long in the thankless role: "I will be a one-term DNC chair. Ask my wife."
Go deeper: DNC announces next four Democratic debates
Go deeper