2020 frontrunners back Cory Booker's call to ease DNC debate rules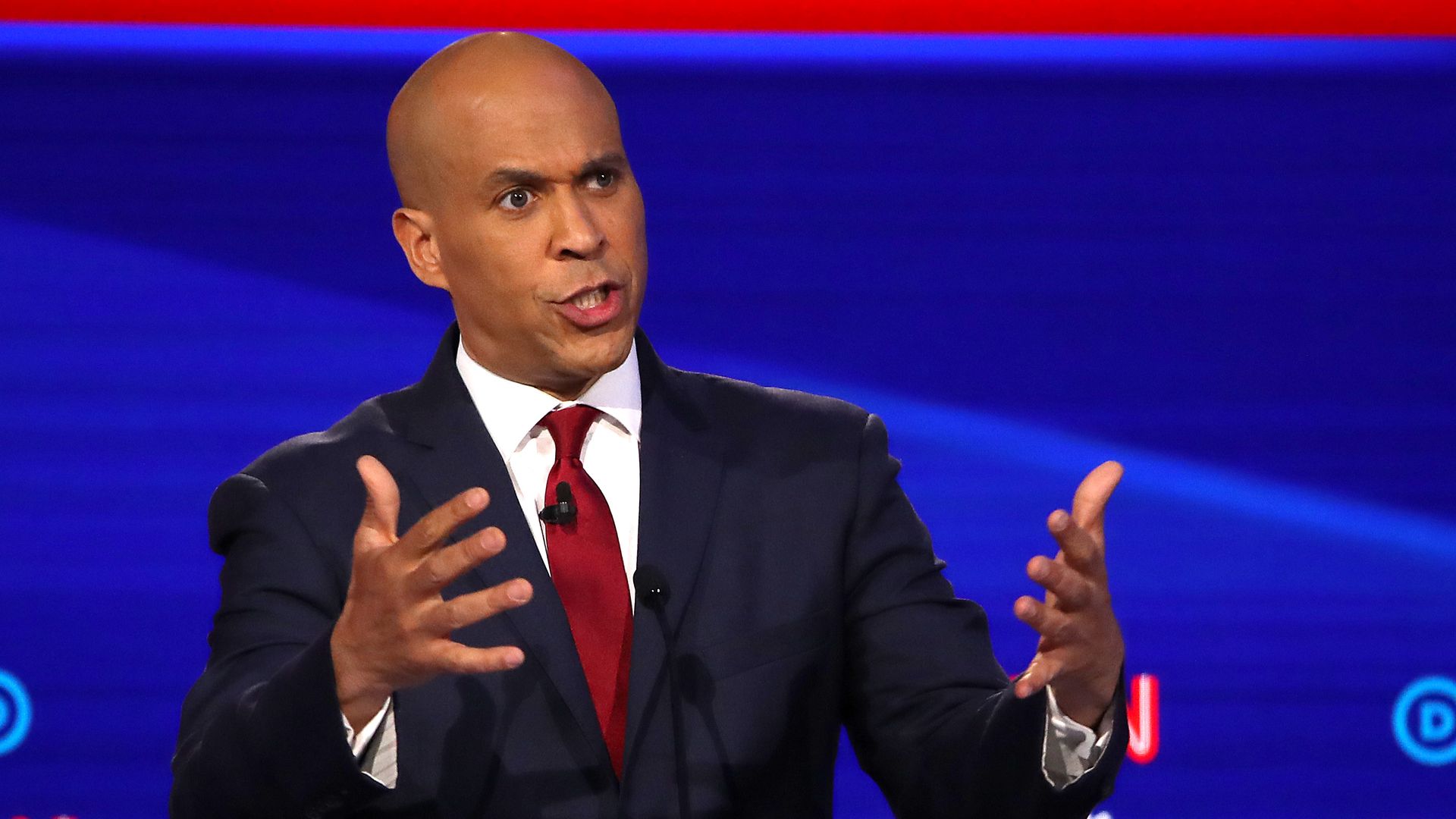 Eight candidates joined 2020 rival Sen. Cory Booker in signing a letter sent to the Democratic National Committee Saturday that calls on the DNC to ease qualification requirements for presidential debates, the New York Times reports.
Why it matters: The DNC raised the qualification criteria in September for 2020 debates in a bid to whittle down the crowded field. The letter states the overhaul has "unnecessarily and artificially narrowed what started as the strongest and most diverse Democratic field in history before voters have had a chance to be heard," per NBC News.
The big picture: NBC notes the letter is signed by all seven candidates who've qualified for Thursday's Los Angeles debate: former Vice President Joe Biden; Mayor Pete Buttigieg; Sens. Bernie Sanders, Elizabeth Warren and Amy Klobuchar; entrepreneur Andrew Yang and billionaire Tom Steyer.
Former Housing secretary Julián Castro, who did not qualify for the debate, also signed the letter.
What they're saying: Axios has contacted the DNC for comment. The committee told Politico, "The DNC has led a fair and transparent process and even told campaigns almost a year ago that the qualification criteria would go up later in the year — not one campaign objected."
"The DNC will not change the threshold for any one candidate and will not revert back to two consecutive nights with more than a dozen candidates. Our qualification criteria is extremely low and reflects where we are in the race. Once voting starts in February, our criteria will reflect those contests, which is more than appropriate.
"We're proud to have given candidates so many opportunities to get their message across, and will continue to have fair criteria that reflects each point in the race."
— DNC statement to Politico
Go deeper:
Go deeper