Thousands of Brazilians seeking asylum in the U.S.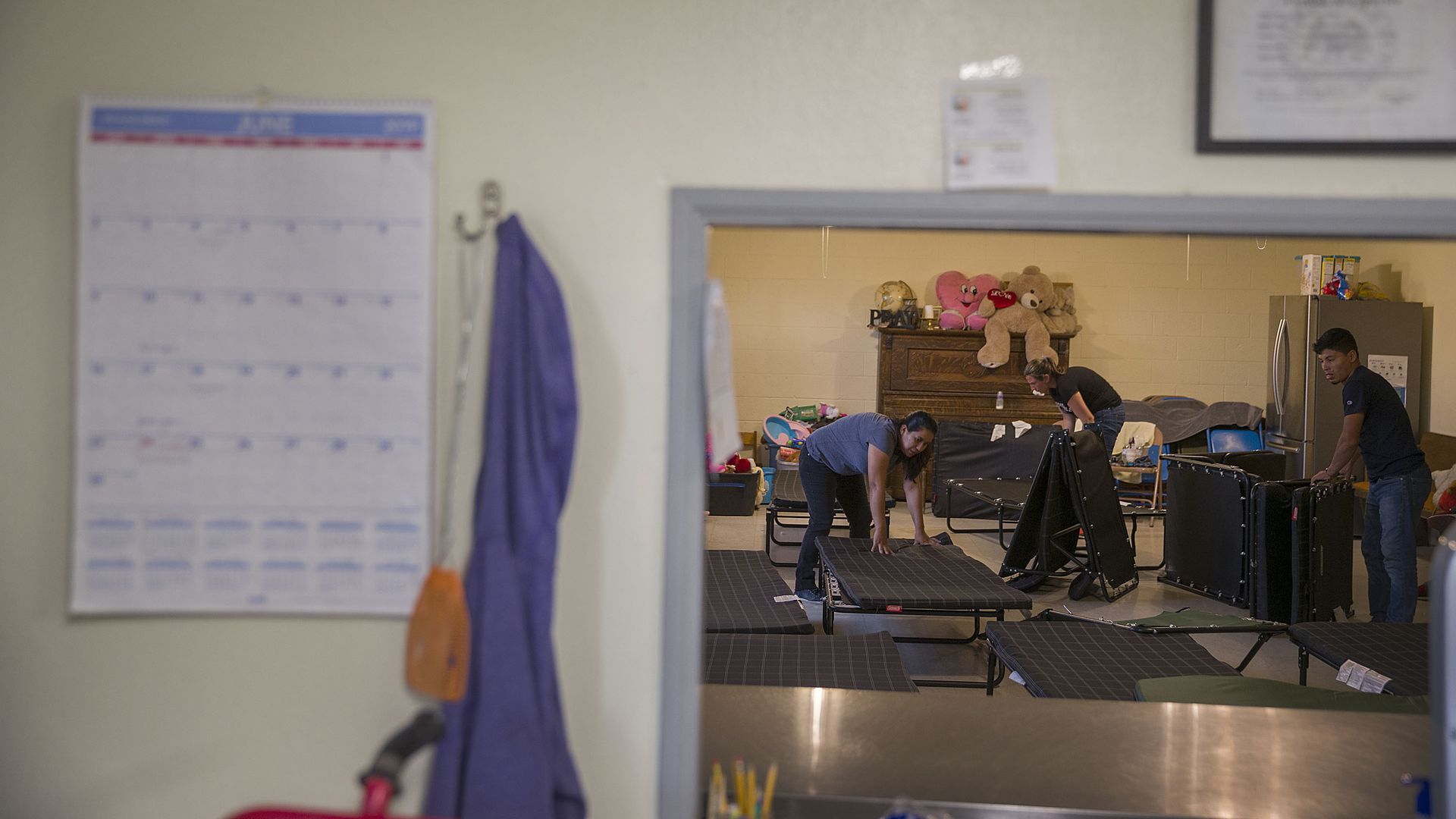 Nearly 17,000 Brazilian migrants have passed through El Paso, Texas in the past year, with many claiming fear of persecution or extreme economic hardship, AP reports.
Why it matters: Nationwide, 18,00 Brazilians were apprehended in the fiscal year ending in October — up 600% from 2016, per AP. The increase in Brazilian migrants coming to the U.S. highlights the Trump administration's efforts to block legal immigration for people who claim they are being persecuted, AP writes.
Brazilian migrants presently make up a quarter of all immigrants apprehended in El Paso, "the most commonly apprehended migrants after Mexicans," according to AP.
What they're saying:
"We're seeing, again, individuals from extraterritorial countries, extra-continental, come in from Brazil, Haiti, Africans."
— Customs and Border Patrol chief Mark Morgan
He shared intentions to implement rules barring migrants from countries with "the same level of commitment that we came up with initiatives to address the issue with the Northern Triangle families."
The state of play: Brazil suffered its worst-ever recession in 2015 and 2016. The country is still trying to recover, experiencing three consecutive years of 1% growth. Nearly 27 million people in the country are jobless or underemployed, per AP.
Go deeper:
Go deeper