U.S. holiday retail sales slump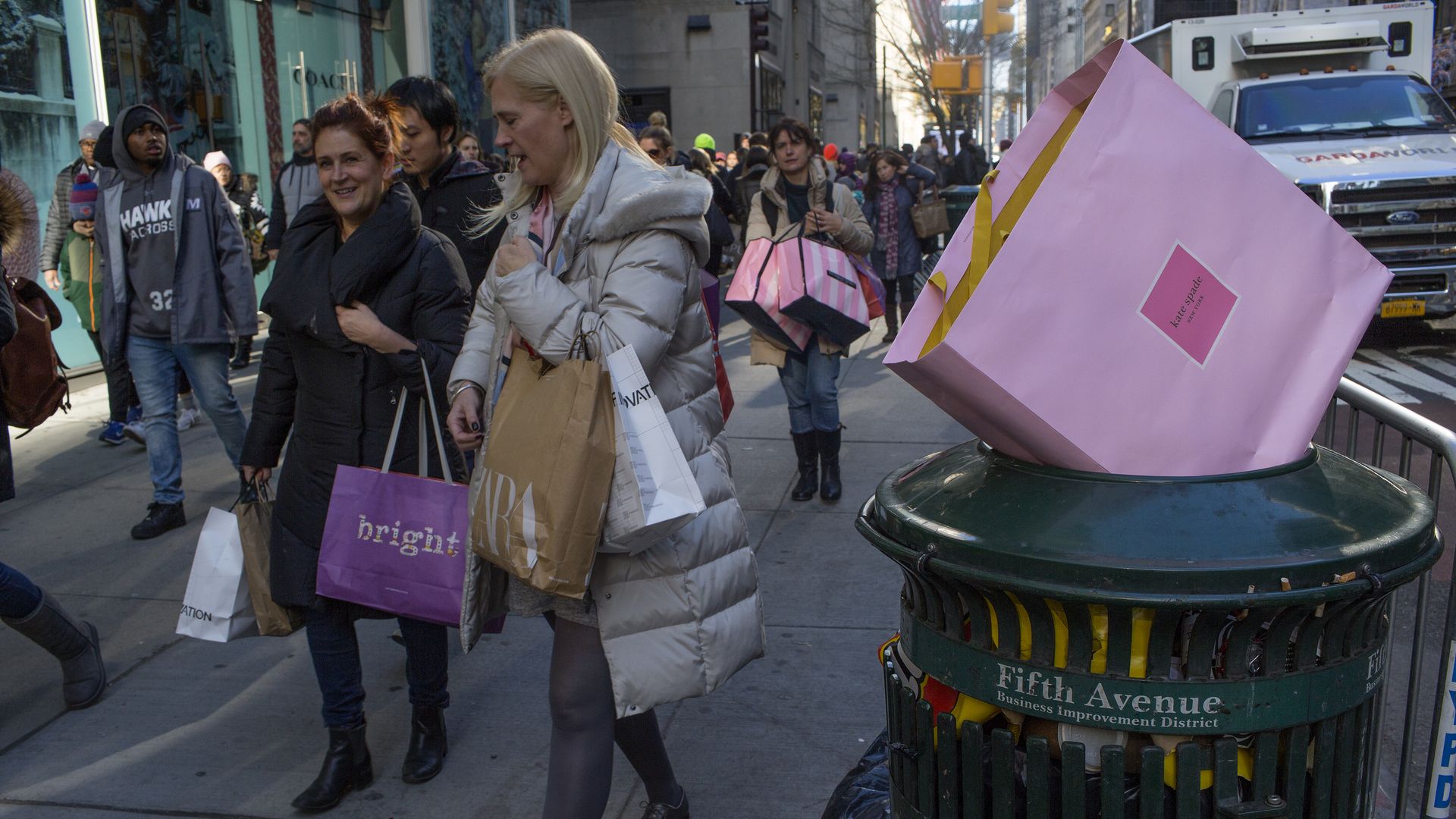 Shoppers spent less at restaurants and bars in November and didn't buy as many clothes and sporting goods as they had the month prior, according to the latest advance estimates from the Commerce Department.
The big picture: Strong consumer spending largely acted as the U.S. economy's backbone for the past two quarters and much of 2018. The Federal Reserve ended its interest rate-cutting streak on Wednesday, signaling confidence that the economy doesn't need easier borrowing conditions to stay afloat.
Consumer spending at restaurants and bars dropped 0.3% in November, marking the steepest monthly decline since last December, per the Wall Street Journal.
Yes, but: Retail sales — excluding gasoline and cars — did not change from October to November, WSJ reports, meaning overall sales rose 0.2% when seasonally adjusted.
And Cyber Monday, during which Americans spent a record $7.4 billion in online sales, wasn't included in Friday's report since it took place on Dec. 2, the WSJ notes.
Go deeper